Well, March came in like a lion, alright, and not only with chilly temperatures but also the extremely unsettling threat of WWIII looming over everything. As Omicron recedes and COVID restrictions continue to loosen, at least we can turn once again to culture and entertainment for some measure of much-needed distraction from the news of the day. In a month that already brings with it the Oscars, March Madness, St. Patrick's Day, Women's History Month, the merciful return of Spring, and all sorts of other events to celebrate, there's also quite a bit to look forward to in terms of theater premieres, book releases, art exhibits, and productions on the big and small screen alike. Read on about some of the items we've got on our list for the month ahead, and do give yourself the gift of some quality time spent away from Twitter and cable news in the days and weeks ahead. Hang in there all, sunny days are on the way!  
1. The Outsider Art Fair, March 3-6
This weekend marks the triumphant return of The Outsider Art Fair, which has been absent from its usual venue, The Metropolitan Pavilion, for 2 years thanks to you-know-what. Now in its 30th edition, the only fair dedicated to showcasing self-taught and other outsider art from around the world is back in top form, with works from 62 exhibitors on display now through Sunday, March 6. Highlights from this year's show include a curated psychedelic art exhibition as well as a selection of works from Michael Stipe's collection. Tickets start at $35. 
2.Comedy Comedy Comedy Drama
, available now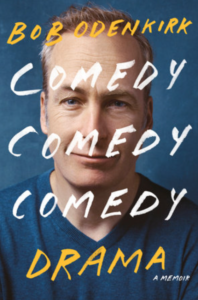 Although I've been a fan of Bob Odenkirk since the Mr. Show days and obsessively watched Breaking Bad along with the rest of 'em, I also always knew that his influence on showbiz was far greater than it even appeared on the surface. Odenkirk's new memoir, Comedy Comedy Comedy Drama, which was released earlier this week, means that we finally get a first-hand account of his unusual, genre-bending showbiz career, full of funny stories and unexpected stops along the way (I, for one, had NO idea that he wrote the Matt Foley SNL sketch for Chris Farley). This feels like the perfect audiobook to help me look forward to my nightly, post-work constitutional and I can't wait to download it. 
3.The Tourist
, available now on HBO Max
Always a sucker for a BBC crime thriller, there's no world in which I'd skip The Tourist, the new limited series about a Northern Irishman who wakes up in a hospital in the Australian outback with no idea who he is but the distinct sense that someone wants him dead. That the protagonist is played by Jamie Dornan, the show was received with glowing reviews when it aired in Britain earlier this year, and that the script contains unexpected moments of offbeat humor and twists of the surreal are just icing on the cake. All six episodes of The Tourist were released on HBO Max this Thursday, so I've already got my weekend plans lined up. 
4. Social Alchemix, March 14
Unless you are the most extraverted human on the planet, the past two years have probably not presented tons of opportunities for you to meet and bring new people into your life, which is why it's probably a great time to try something like Social Alchemix, a live event/social experiment that seeks to answer the following question: Can we create an analog experience in which a group of strangers can get to know each other in a deeper and more meaningful way? With the help of cocktails and a party game that encourages storytelling, the evening will hopefully prove that it can be done. The next in-person Social Alchemist event is happening on March 14 at Threes Brewing in Greenpoint, and tickets are available here. 
5. Counterpointe, March 11-13
Counterpointe, a dance performance featuring new works by female choreographers created in collaboration with visual artists, will run for three nights starting on March 11 at the Mark O'Donnell Theater at the Actors Fund Arts Center in Downtown Brooklyn. The annual performance series, now in its ninth iteration, is the brainchild of Brooklyn Ballet and Norte Maar, an organization dedicated to promoting collaboration across art forms. Tickets start at $20. 
6. Oscar Howe exhibit, March 11
The National Museum of the American Indian will be host to one of the most highly anticipated New York art exhibits this spring starting March 11, when Dakota Modern: The Art of Oscar Howe opens for a 6-month run. Howe, who died in 1983, was an innovative painter who boldly challenged the establishment's limited notions of Native American art while at the same time preserving customary Sioux culture and aesthetics. This rare and unique exhibition will be on view until September, before traveling to Portland, Oregon and South Dakota. 
7. New York 90s, March 11-17
Idk about you all, but I haven't even seen it yet and I think I'm already a little bit over The Batman. Admittedly, I'm getting on in years, but I'm actually way more interested in a nostalgic film series that BAM is hosting later this month focused exclusively on movies made about NYC in the 1990s. It was a truly incredible time for cinema, when social activism was thriving on many fronts and women and people of color made breakthrough films that changed the industry forever. It was also a seminal time in the history of New York City, and the selected list of titles on view cover it all, from the AIDS crisis to the rise of hip hop to dirty cops to drugs to racial tensions to Upper West Side meet cutes. Altogether, New York 90s will consist of 15 screenings of movies from directors like Hype Williams, Nora Ephron, Spike Lee, Ang Lee, and Martin Scorsese from March 11-17. 
8. Life & Beth
, March 18
It's been a while since I've seen either Amy Schumer or Michael Cera, so I was pleased to read that they'll be playing opposite one another in Life & Beth, a new comedy/drama series written and directed by Schumer that premieres on Hulu on March 18. The story follows Beth's realization, as she nears 40, that she's not sure whether she wants her life as a successful wine distributor in a long-term relationship. Her desire to make changes requires revisiting her teenage self to understand why she grew up to be the person she is, and it sounds relatable, funny, and perfectly suitable for a mid-March weekend binge session. 
9. Macbeth
, March 29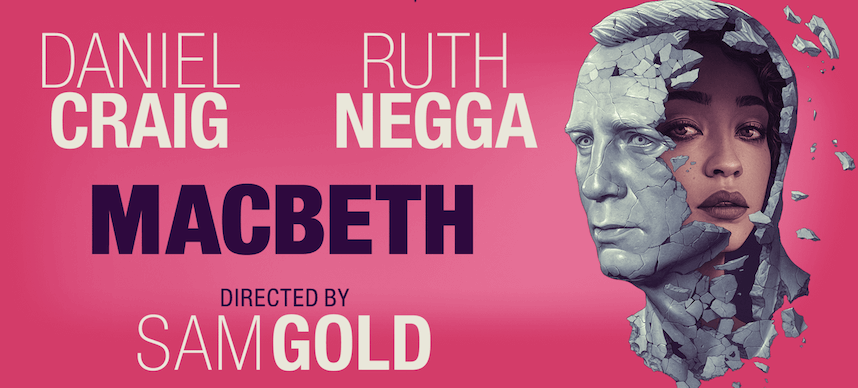 The new world premiere production of Shakespeare's Macbeth, starring Daniel Craig and Ruth Negga at the Longacre Theater, is being widely pronounced one of the theatrical events of the season, so if you are at all inclined to see it I suggest you grab tickets asap. The 15-week strictly limited engagement run begins on March 29, and I have a feeling there will be a lot of interest.