Welcome to the other side of summer, where fall has not officially begun but half-day Fridays and 8 p.m. sunsets have sadly come to an end. The good news is the city is brimming with art openings and premieres and concerts to make the transition a little less melancholy.
Kate, whose singular voice has been noticeably absent from your inbox the past few weeks, is on the verge of her own transformation into motherhood. Her easy pregnancy took an unexpected turn when she broke her ankle and had to endure painkiller-free surgery, a cruel twist that she's been able to joke about, of course. In her stead, I've cherrypicked some of the highlights of the fall arts season in Brooklyn and beyond. Your re-entry to reality will be a little easier with some of these events on your calendar.
Sept. 9: Pioneer Works Opening Reception
For Pioneer Works' fall reopening, the artist Charles Atlas will light up its windows as if they were the flickering ideas running through one's mind. His large-scale installation, one of the most ambitious of the 73-year-old artist's career, will open Friday night alongside the work of artists Umber Majead and Anya Kielar at the Red Hook art center. Register in advance, or come on Sunday during their monthly Second Sundays series with food, music, dance and workshops. You'll get an even more intimate look during a special outdoor dinner on Sept. 27 with Four Horseman chef Nick Curtola; tickets go on sale this week. 
Sept: 10: Nafas at Invisible Dog 
Boerum Hill's Invisible Dog is throwing a five-week-long festival featuring 36 artists and multiple performances that marinate on the intersection of food and art. Nafas — an Arabic word that translates to that ineffable gift that makes one an exceptional cook — kicks off on Saturday night, 7 to 10 p.m., with a food, drink, and performance-filled opening reception that will spill into their garden. Throughout the run look for unexpected workshops like an eight-hour Persian pickling session, paper bahn mi making, and a tasting of rare apples. 
Sept. 10: Alice Feiring and Melissa Clark in conversation
The Greenpoint culinary bookshop and cafe Archestratus has an excellent fall lineup of events, including an evening with cookbook author and food columnist Melissa Clark together with natural wine enthusiast Alice Feiring this Saturday. Expect homemade treats from Clark's new cookbook, Dinner in One, with beer and wine available for purchase. One or both of their new books can be added to your ticket ($20). 
Sept. 12: Moonage Daydream
If you haven't been to an IMAX screening in forever (maybe ever), this new David Bowie documentary should be worth the multimedia onslaught. Widely praised as a knockout film about the late musician, it features never-before-seen concert footage and deftly edited interviews that add up to a two-and-a-half immersion in his life and music.  
Sept. 14: Little Amal Walks
For over a year, a giant puppet fashioned in the form of a 10-year-old Syrian girl named Amal has been walking around the world, starting in Turkey and making her way through Europe and the U.K., symbolizing the plight of refugees in war-torn countries and inspiring empathy everywhere she travels. Brooklyn's own St. Ann's Warehouse has paved the way for the New York leg of Amal's journey and her continued "search" for her mother. Powered by three people, including one on stilts, she lands on Sept. 14 and spends the next 17 days strolling through Central Park, Grand Central, the Coney Island Boardwalk, and many more points throughout the city. See all her stops here. 
Sept. 17-18: Sea.Hear.Now Festival
This Asbury Park music fest is heavy on nostalgic favorites — Stevie Nicks, My Morning Jacket, Boy George (?!) — and fresh faces like post-punk darlings Wet Leg and the incomparable Courtney Barnett. If the lineup isn't enough to lure you to the Jersey Shore, there's a lot more fun to be had in Springsteen's old stomping grounds. 
Sept. 21-22: William Parker in the Catacombs
Experiencing a concert in the candlelit catacombs of Green-Wood Cemetery is an unforgettable New York experience, particularly during the spookiest season of the year. This month, free jazz musician William Parker plays two nights in the intimate "venue," a far more electric, eclectic performance than the classical musicians often invited to play the subterranean room.
Sept. 24-25: Woodsist Festival
It wouldn't be September in New York without a trip upstate to pick apples, drink cider, or revel in one last concert. Head to Arrowood Brewery in Accord for the Woodsist Festival, where Guided by Voices and Waxahatchee respectively headline each day of the weekend-long concert.
Sept: 27:
Stay True
book launch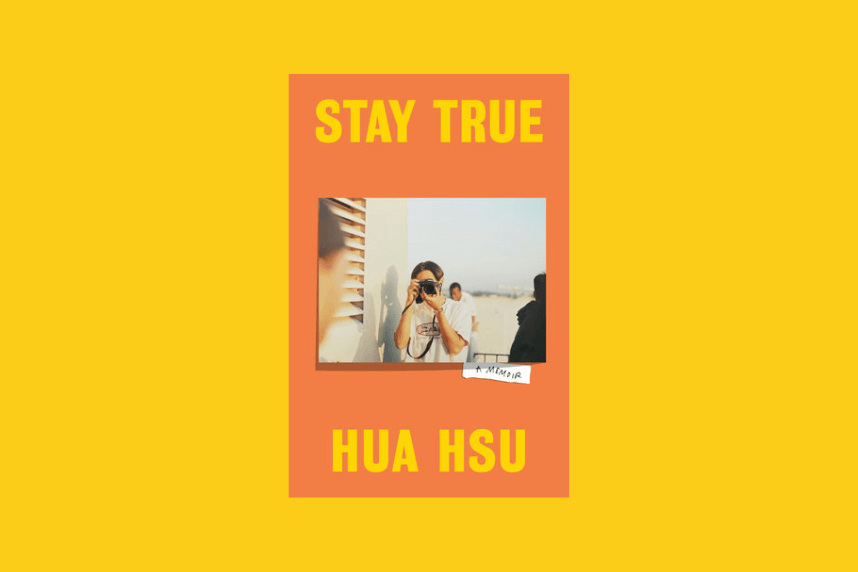 Some people love the adrenaline rush of horror and thrillers; I have a twisted affection for stories of heartbreak and loss, which is why Hua Hsa's memoir sounds like my cup of tea. The New Yorker writer recounts the tragic death of his friend the summer before their senior year of college and the indelible intersection of their lives. It comes out on Sept. 27 and the next day Pioneer Works celebrates its debut with a book party.
Sept. 30: Bros
I'm a sucker for a Judd Apatow rom-com, and Bros actually looks like it will be a fresh spin on the genre as the first Hollywood rom-com starring LGBTQ+ actors in the lead roles. Billy Eichner plays the cerebral lead, and Luke Macfarlane the stud he reluctantly falls for. Debra Messing, Kristin Chenoweth, Ts Madison, Monica Raymund, Harvey Fierstein, and RuPaul's Drag Race winner Symone all co-star, but I'm personally in it for the hilarious Bowen Yang.