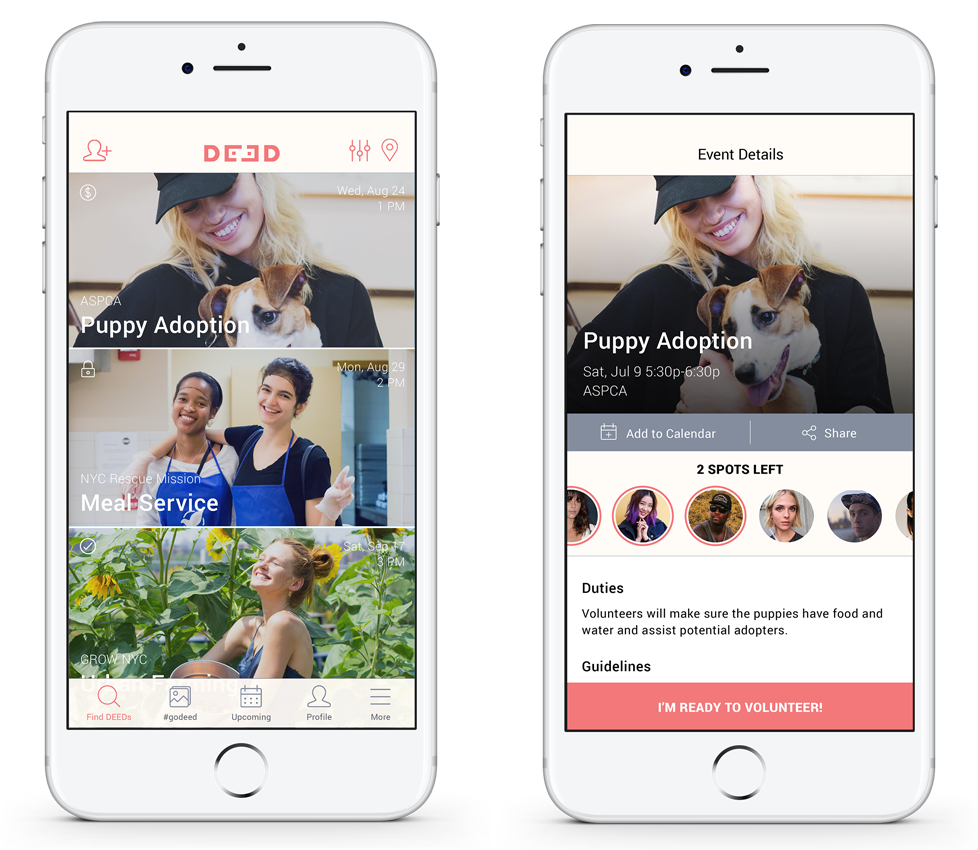 Savvy non-profits make it easy to donate to support their work, but an online transaction doesn't always satisfy the urge to support a cause. The desire to show up in person and volunteer your time and energy is a powerful motivator, but it can be a challenge to find the right place to volunteer, and long application processes and background checks may frustrate would-be do gooders, ready and raring to get involved.
A newish app called DEED offers an immediate way to volunteer, and aims to help users create lasting connections with others who are doing the same.
Deevee Kashi and Anthony Yoon launched DEED in October of 2016. The idea came to Kashi when he started volunteering regularly after 10 years of working in the nightlife industry. He quickly started to feel like he was stuck in a rut with volunteer opportunities. He wanted to make it easier for potential volunteers to participate in something without jumping through complicated hoops to do good.
"I also wanted to rebrand giving back for the millennial generation and reintroduce the concept as something viewed as fun as opposed to obligatory, hence the focus on group events," he said in an email.
So far they've partnered with several Brooklyn organizations including BARC, House of Recovery, and North Brooklyn Farms, as well as others around the city, like The Bowery Mission, Citymeals on Wheels and the Central Park Conservancy. They're currently working on adding volunteering opportunities in Los Angeles to the app this summer. (more…)
| | | |
| --- | --- | --- |
| | Brooklyn Based delivers free daily emails about the borough's best food, events, attractions and innovators. Get Brooklyn Based in your inbox--sign up here. | |