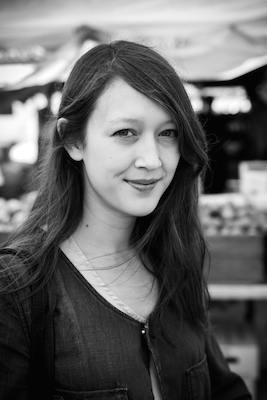 You might be familiar with Taiwan's most popular food export, bubble tea. To get better acquainted with the East Asian island's foodways, Cathy Erway's new cookbook, The Food of Taiwan: Recipes from the Beautiful Island, presents a more in-depth look at the cuisine and culture of her mother's home country. The Food of Taiwan covers both homestyle and popular street foods like stinky tofu and tea eggs, and gives special attention to the sweet and tangy sauces and condiments that add to the cuisine's depth. Erway weaves essays about the people, history, agriculture, tea, and even her experience studying abroad during the political protests of 2004 throughout the cookbook, one of the first to exclusively feature Taiwanese cuisine. Alongside the 100-plus recipes, Pete Lee's photography of the countryside, bustling night markets, food carts, and the dishes themselves gives the book a documentary quality.
In advance of two parties celebrating her cookbook's launch this week, we asked Cathy some questions about the book and the process of writing it.
BB: Your first book, The Art of Eating In, was a chronicle of the two years you spent not eating out in restaurants while living in Brooklyn as a young 20-something. How was the shift from memoir writing to cookbook authorship?  
CE: It was really different! The production of so many photos and recipes meant that I felt like a producer of some project with many moving parts in addition to a writer. But I love the narrative aspects of this project, too and put a lot of emphasis on it. (more…)