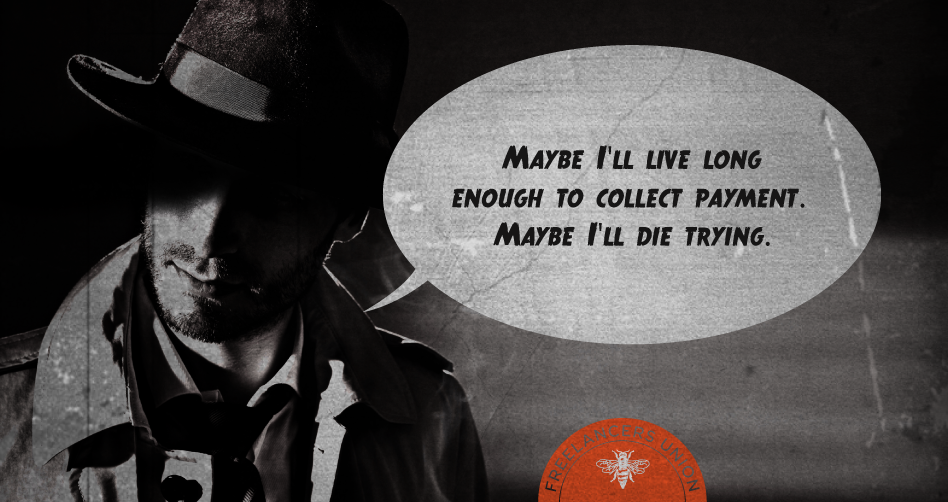 Erin Taylor is $1600 in the hole. And her situation isn't due to anything unsavory, like a gambling debt or an unpaid credit card bill, but rather unpaid invoices. The longtime hairstylist, who recently left her day job at an on-demand beauty service to become a full-time freelancer, is simply waiting, and waiting, on her clients to pay her for work she completed more than 30 days ago.
"I wanted to work on-set, in fashion and in commercials, because it's more my cup of tea," says Taylor. "But I haven't been paid for a couple of jobs going back as far as December. It's hard to budget your life when you don't know when the next payment is going to come"
Luckily for Taylor—and possibly millions of New Yorkers—she is a member of the Freelancers Union, a 21-year-old organization based in Brooklyn and committed to advancing the rights of freelancers. Currently, the union represents more than 300,000 freelancers throughout the United States, offering many of them health and dental insurance, retirement accounts, networking opportunities, educational workshops, and other resources and benefits.
But in 2016, the Freelancers Union could turn one of its long-standing causes into law. After enlisting New York City Councilmember Brad Lander as a sponsor in December, the Union is pushing the City Council to pass the "Freelance Isn't Free" Act, a citywide ordinance that would finally give recourse to millions of independent workers throughout the U.S. when their NYC-based employers delay or fail to make a payment. (more…)