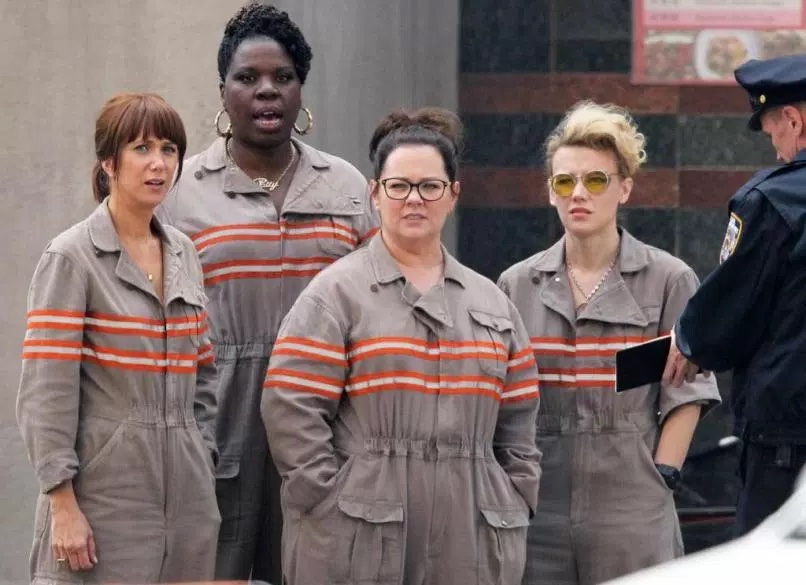 We'll need to get a few things out of the way before I tell you why Ghostbusters, both the original and the reboot, is a great movie, why it's not *just* a fluffy comedy, and why you, as a card carrying New Yorker, should go see it immediately, as a point of pride and honor.
Ghostbusters is about GHOSTS and what are ghosts but our own projected fears? What could be more revealing about us as a culture?
Ghostbusters
, the 1984 version, is probably the movie I have seen the most in my life.
•I did not view the much hated, and admittedly terrible trailer for the new movie until after I actually watched the movie itself.
•Like many critics of the new movie, I would much prefer a sequel or new chapter in the series to a reboot. And yet, it really is fun to watch and I thoroughly enjoyed it.
•Most importantly, they both highlight the impersonally communal experience of living in New York City.
In the endless, unsolvable internet battle* over whether or not the movie is funny, whether people who don't like it are misogynists, and whether the critics who did like it and took the time to write about it are simply politically motivated feminists, the two sides keep pointing out that both versions are fluffy comedies that should never be expected to shoulder any sort of cultural burden at all.
That is just not true. (more…)