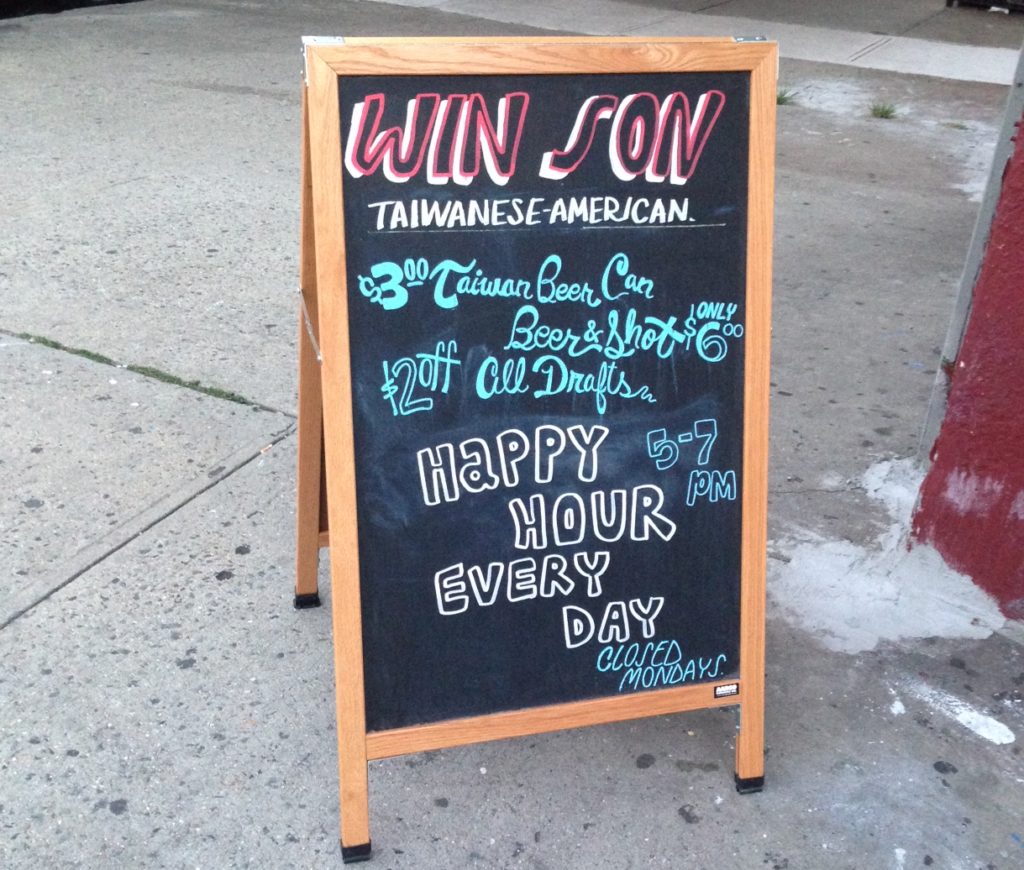 For years I lived in the shadow of the Pfizer Building, in a corner of North Brooklyn that is geographically close to most things, but in practical terms is the middle of nowhere. There were no cafés, no bars, no restaurants and it was a long, ugly trek to the grocery store. What we did have was a cheap, huge loft and a roofdeck. A few years ago, in search of a more welcoming neighborhood and some actual rooms, my husband and I moved close to the Graham Avenue stop on the L train. Now we say hello to our neighbors (living amongst the Hassidim you quickly learn that your greeting, even if it's a perfunctory smile, will not be returned), have our choice of latte providers and revel in how great it is to live two blocks from a grocery store.
The one thing that has always been missing for me is a go-to neighborhood restaurant.
If you live in the area (hi neighbor!) you may have your own personal favorite. I love Hummus Market, but that's more of a lunch spot or a deluxe takeout situation. My husband loves the red sauce classic Frost Restaurant, but it's just too well lit and too heavy for me to want to go all that often. We both love Il Passatore on Bushwick Avenue, but you don't always want pasta, and there's nothing I love to drink there. These are not real problems, I know.
All that is to say that now that Win Son has opened on the corner of Graham and Montrose my non-problems are truly non-issues. It's a Taiwanese-American spot that serves delicious small plates, dumplings, noodles, sandwiches and more, with an excellent cocktail menu, friendly staff and a welcoming bar. In other words, a go-to neighborhood restaurant.