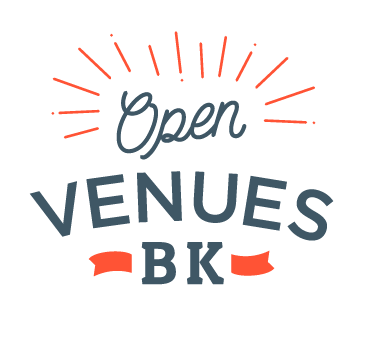 This year, in collaboration with the Brooklyn Chamber of Commerce and Explore BK, Brooklyn Based is presenting Open Venues BK, a weeklong opportunity for New Yorkers to tour prospective venues for their holiday parties, birthday parties, weddings, Bar and Bat Mitzvahs, Quinceneras, Sweet 16s, retirement parties, conferences and any other affair you want to celebrate in Brooklyn. It kicks off on Sunday, March 22–the day of our wedding fair, Wedding Crashers–and continues through March 29. A second week in October, tbd, will bring the fall installment of the event.
This is a list of the 20+ venues registered to date that you can RSVP for tours right now. All the tours are free to attend and RSVPS just give venues an idea of how many people to expect.
If you're a venue owner and would like to be a part of Open Venues as a sponsor or a venue, get in touch with us or register here. The deadline is March 1.