This recipe comes to us from Scarlett Lindeman, writer and cook–it sounds…weird, but we've made it and it's crunchy, sweet and savory, and surprisingly refreshing. 
My mom, Sharon, does ALL OF THE WORK; or at least did, until I started cooking professionally. Now, when I am released from the confines of the restaurant kitchen, we spend three days in the kitchen making elaborate Thanksgivings. The Thanksgivings of my childhood are full of special dishes–my mom's incredible biscuits, her homemade pecan, pumpkin, and cherry pie with a perfect lattice, great stuffing. But there are two dishes that stick out–a salad supposedly handed down from my grandmother Winnie, made of spinach, hard boiled eggs, bacon pieces, minced red onion, and slivered water chestnuts in a vinaigrette that contains Worcestershire sauce and ketchup.
And then, there is always a small bowl of cranberry sauce that my mom makes from scratch which she perpetually claims that she's the only one who eats it. I love the idea of her preparing this huge banquet for a crowd, and having one little dish made only for herself–it kind of reminds you that cooking should pleasurable for yourself as much as it is about nourishing others.
Serves 6-8
Prep time: 20 minutes
Cook time: 5 minutes to assemble
Total time: 25 minutes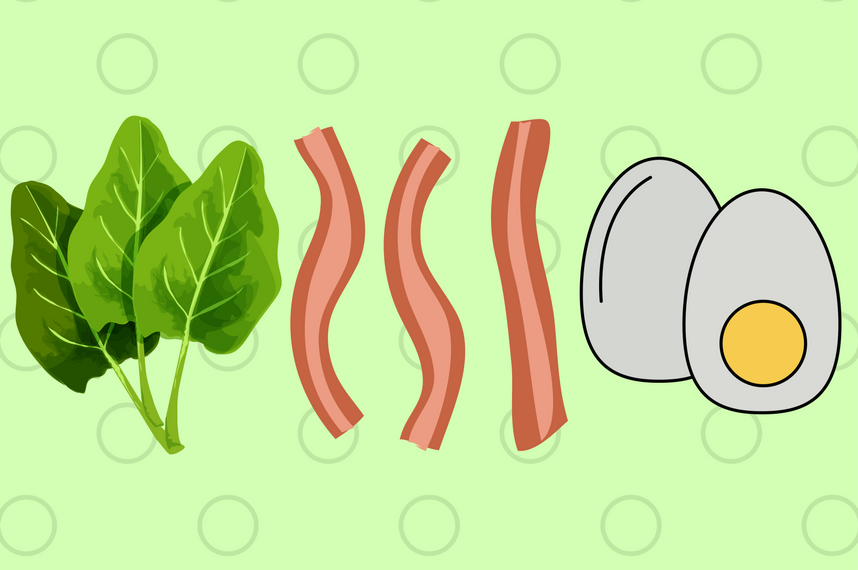 Ingredients:
Salad:
1 lb. fresh spinach, wash well and tear into small pieces (*Grandma Winnie's recipe was before you could buy pre-washed spinach and small leaf spinach, but you can use that, too!)
1 cup water chestnuts (sliced)
3 hard boiled eggs (chopped)
1/2 lb. bacon, crisp, crumbled
1 small red onion, chopped fine
Dressing:
1/2 cup oil
1/2 cup sugar
1/4 cup ketchup
2 Tbsp. Worcestershire sauce
1/4 cup vinegar
Preparation:
Combine all ingredients except eggs and bacon in a large bowl.  Chill.
Heat dressing ingredients in saucepan over medium until sugar melts (but do not boil.) Cool.
Pour dressing over salad (I usually don't need all of it), toss with egg and bacon.