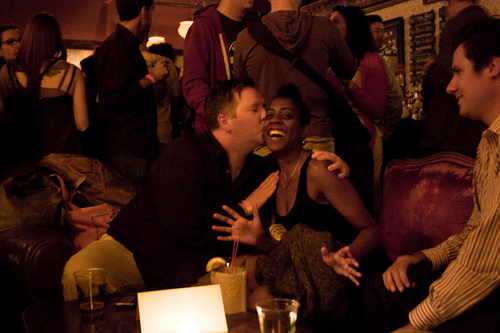 F'd in Park Slope, The Skint, BB, and Brokelyn have joined forces to throw a killer Spring Brooklyn Bloggers Meetup Tuesday, May 17!
Put down your laptops, and grab a Blogger Lager as we get together at the Bell House for some boozing, networking, and fun from 7-on.
Tickets are $5 each and 100% of the money earned is going directly to a local Brooklyn family in need. Nathan Bond and his wife Elisa were each diagnosed with advanced stage Cancer the very same week. Their friends and family have banded together and are helping the couple raise funds to deal with their ever growing medical bills, as well as the care of their 18-month-old daughter Sadie. To make an additional donation or read more about their story, please go here.
F.A.Q:
Do you *have* to be a blogger to join us: no.
Would it help?: yeah, probably.
Is anyone gonna check: uh, no.
We'll have "Blogger Lager" drink specials, and our very own Twitter hashtag #bkblogs