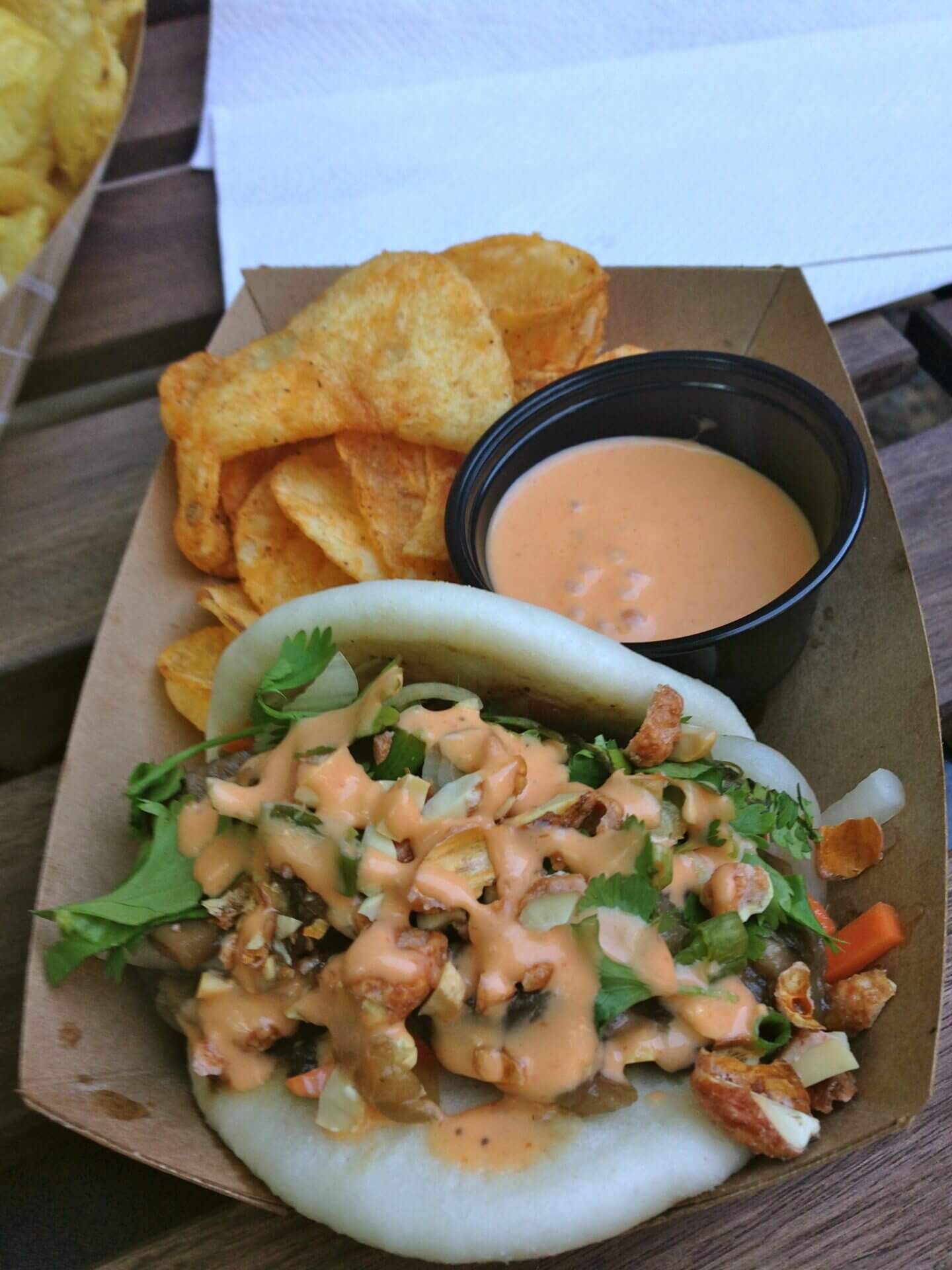 One of our most anticipated Brooklyn openings of 2013—Splitty–debuted in Clinton Hill last week, taking the place of Rope bar on Myrtle Avenue. There's a cocktail menu from Karin Stanley of Dutch Kills, featuring both classics, like a rye Manhattan, and more inventive specialities, like El Guapo (tequila, lime, cucumber, sugar, hot sauce, worcestershire, salt and pepper). The bar's interior is outfitted to look like a vintage camper–splitty is a nickname for a split-windshield '60s VW bus–and that pretty backyard that was once Rope bar's main draw is still intact. All of this is cause enough to celebrate, but what we're mostly excited about are the buns.


Splitty takes the Momofuku-fueled bao craze and brings it to new extravagant heights, offering a munchy bar-food menu consisting of three, carefully constructed buns. There's the ooey-gooey Pastrami Bao, a glorious mess of thick-cut brisket pastrami, kimchi and Emmental cheese, with Russian dressing for dipping. The vegetarian option, a Shroom Bao, is an even more exciting mix of caramelized mushrooms and onions topped with a crunchy daikon-carrot pickle, spiced candied peanuts and sriracha vegan aioli.

The Pastrami and Shroom bao ordered together might be our favorite new Brooklyn meat-and-veggie dinner, but then there's the game changer: the dessert bao has fire-toasted marshmallows served over Nutella hazelnut spread and bananas paired with a sweet dulce de leche caramel dipping sauce. It's like a campfire s'more that's died and gone to some kind of wonderful, melty Asian heaven.
Each bao comes with potato chips and is a reasonable $6. Splitty promises to add more food items soon, including brunch, but for now we have to say they've done a bang up job of doing one thing and doing it well.