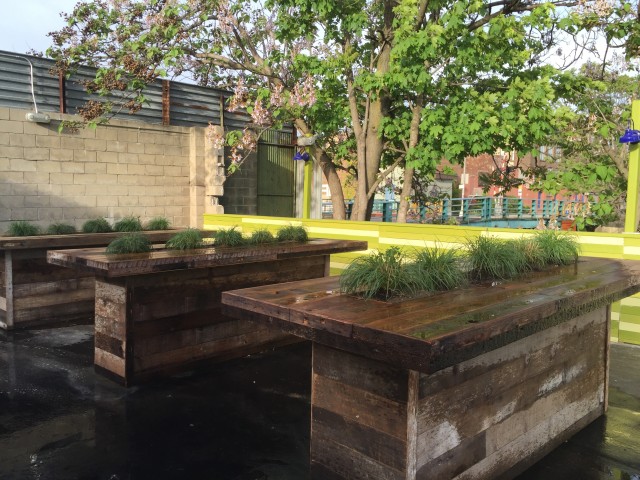 If you haven't already snagged a ticket for our Gowanus Immersion on June 6 with Brooklyn Brewery, where you'll get four Brooklyn brews and lunch for $25, we've got some more juicy details that may sway you.
The early word on beers that'll be poured at the various bars are: Sorachi Ace at Swan Dive (one of seven new outdoor bars to get your swerve on this summer); Green Market Wheat plus cans of Brooklyn Lager at the Roof at Whole Foods and Summer Ale at Givers and Takers.
We also have a new lunch option between 1 and 3 on Saturday at Runner & Stone. You can choose between a grilled pimento cheddar on their homemade whole wheat pain au lait or grilled gruyere with red wine braised shallots and dijon on rye, with a side of either seasonal slaw or their housemade chips. We have just a few of these tickets available so if this sounds up your alley, you should secure one, stat.
A few more deals have trickled in too, like a large order of any kind of pierogies (except blueberry and chocolate) for the price of a small at Baba's Pierogies—which we raved about here.
You'll also get a $22 day pass with gear rental (a $39 value) at Brooklyn Boulders, good till June 13, 20% off all dresses at the 3rd Ave. Calabar Imports, 20% off purchases, excluding custom work, at Twig Terrariams plus 8 more discounts detailed here.
Did we mention you'll be getting all this for $25?
See you in Gowanus!