Hello from the other side of Thanksgiving. We hope you had an exceedingly pleasant time whether you left the city or stayed local. Though the federally-mandated day of gluttony is officially over—at least until next year—we have a nice, long weekend to look forward to and a slew of fun events to mark the beginning of December. There's bluegrass in Gowanus, live comedy from a Simpson alum, and couple of great holiday markets. Check out the full lineup below to start planning your ideal week.

Friday, Nov. 27
While people across America will wake up before dawn on Friday morning to get the best Black Friday deals, those who would rather avoid the fray are invited to drop by the Williamsburg Holiday Market for a more relaxed day of holiday shopping. Starting on Friday and running through Wednesday, Dec. 23, locals and visitors alike will enjoy a great selection of unique Brooklyn-made goods perfect for friends, family, or that special someone. Festivities begin at Diveria Drive in Williamsburg at noon.
Saturday, Nov. 28
We know the drill by now—Black Friday is for the big box chains, Small Business Saturday is for the indie shops that sell gifts you won't find in a doorbuster sale. For local shopping inspiration, we've rounded up some great boutiques in our Brooklyn gift guide—two of which are participating in the Crown Heights edition of Small Business Saturday. Owl and Thistle General Store and Lady J+1, along with Reclaimed Home, Barbara Campbell NYC, Elements Athletics and more will be pouring wine, offering giveaways, and discounting on holiday goodies between 10am and 6pm Saturday.

Sunday, Nov. 29
We may be well north of the Mason-Dixon line, but that doesn't mean you can't get a healthy dose of bluegrass music in the Big Apple. This Sunday, head to the Bell House in Gowanus for an entire afternoon of twang at the Fourth Annual Brooklyn Bluegrass Bash. A great lineup of both old hands and young turks from the bluegrass scene, including banjo legend Tony Trischka, up-and-coming Nashville mandolinist Sierra Hull, fiddler extraordinaire Jay Ungar, and nearly a dozen other gifted musicians, will bring down the house with set lists featuring new and traditional music alike. The concert will benefit Park Slope's 361-year-old Old First Reformed Church as its congregation works to raise funds to refurbish the gorgeous interior, which includes Tiffany glass windows, a Neo-Gothic limestone spire, and lovely Arts and Crafts woodwork. Tickets to the all-ages bash are $50 for adults, $35 for kids, and $150 for VIP tickets, which includes reserved seats, drinks, and finger-licking good food. Doors open at 3pm.

Monday, Nov. 30
If you're the type of cinephile who enjoys under-the-radar flicks, then drop by Videology on Monday night. This month, the New York Obscura Society Cinema Club will screen critically-acclaimed 2008 animated film, Sita Sings The Blues. Based on stories from the ancient Hindu text, The Ramayana, the movie tells, in stunning color, the story of the relationship between Prince Rama and his wife, Sita, using music by 1930s jazz legend Annette Hanshaw and inspiration from director Nina Paley's own troubled marriage. Tickets are $12, the show starts at 9:30pm.

Tuesday, Dec. 1
Dive into the holidays at Christmas Without Tears (Does This Tree Make Me Look Fat?), a variety show dedicated to making the season bright. Hosted by Simpsons alum Harry Shearer and his better half, singer-songwriter Judith Owen, the show will feature a fantastic lineup of talented friends, including comedian Artie Lange, banjo player Béla Fleck, stage and screen actor Alan Cumming, Youtube satirists The Gregory Brothers, and much more for an evening of holiday-themed songs, skits, and generalized shenanigans. The performance will honor World AIDS Day and benefit Elton John's AIDS Foundation. Tickets, priced $35 to $85, can be purchased here, the show starts at 7:30pm.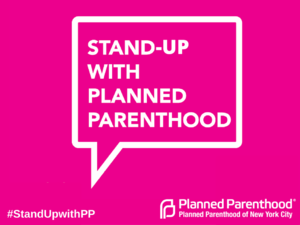 Wednesday, Dec. 2
In light of the tragic Colorado Springs Planned Parenthood shooting this weekend, you know that now is a critical time to be vocal about your support of this women's health organization. Those who stand by all the work they do are invited to drop by Littlefield on Wednesday to support the New York City chapter of Planned Parenthood through Stand Up with Planned Parenthood. Local comics, including David Cross (Mr. Show, Arrested Development), Aparna Nancherla (Last Comic Standing), Giulia Rozzi (Chelsea Lately), Michelle Buteau (Key & Peele) and four other very funny people will bring the laughs as long as you bring the money. Tickets are $10, doors open at 7:30.