In December it's easy to forget that there's more to life than the next holiday party, plate of cookies or nostalgia-driven viewing of A Charlie Brown Christmas or Rudolph the Red-Nosed Reindeer. There's a whole of host of cultural delights out there this month, including a spectacular new show at MoMA, live theater, must-see movies–and a chance to view some major releases you may have missed on the big screen. There's even some excellent new television to watch once you're all partied out.
10. Can we all agree that Judith Light is the under-the-radar, secret star of Transparent? From the high WASP camp of playing Angela opposite Tony Danza on Who's the Boss, to her occasional guest spots on Law & Order SVU as no-nonsense judge, Liz Donnelly, Light is always a pleasure, and never more so than as the Pfefferman matriarch on Transparent. The second season of Amazon's break out, boundary-pushing family dramedy returns on Dec. 4, (just in time to help soothe the rough edges of holidays with your own crazy clan).
---
9. On Dec. 11, Jenny Lee Lindberg releases her first solo album, right on! As the bass player for Warpaint, an all-female, LA-based indie rock band that has a cult following among critics and fans, Lindberg has cultivated a reputation for being a protean musician, with songs that freely range from danceable feel-goods to melancholic jams. Her sharp intelligence–the band is well known for shutting down daft interview questions–is sure to make its way onto the album, alongside whichever sounds and styles she has decided to explore.
---


8. Here in New York City, most of us are from somewhere else, whether that's a foreign country or a flyover state, and from A Tree Grows in Brooklyn to Call it Sleep to The Godfather, immigrant stories have long been a rich sourch of inspiration for the city's writers and artists. Yoleros, a new play from Teátrica and the Brooklyn Gypsies, presents an intertwined tale of three Caribbean immigrants in Spanish, with English subtitles, at the Bushwick Starr in a limited run from Dec. 17-19. The Starr has a real knack for picking up-and-coming voices and productions that go on to bigger venues (The Debate Society are Starr alums), so this should be an interesting show to check out.
---
7. Have yourself an Abstract Expressionist Christmas at the Jackson Pollock exhibit that opened at MoMA in mid-November. If you're not convinced that his drips, drops and splats are actually the stuff of genius, stand in front of One: Number 31, 1950, an enormous painting that many art historians consider to be his greatest work, and just try not to let it take you.
---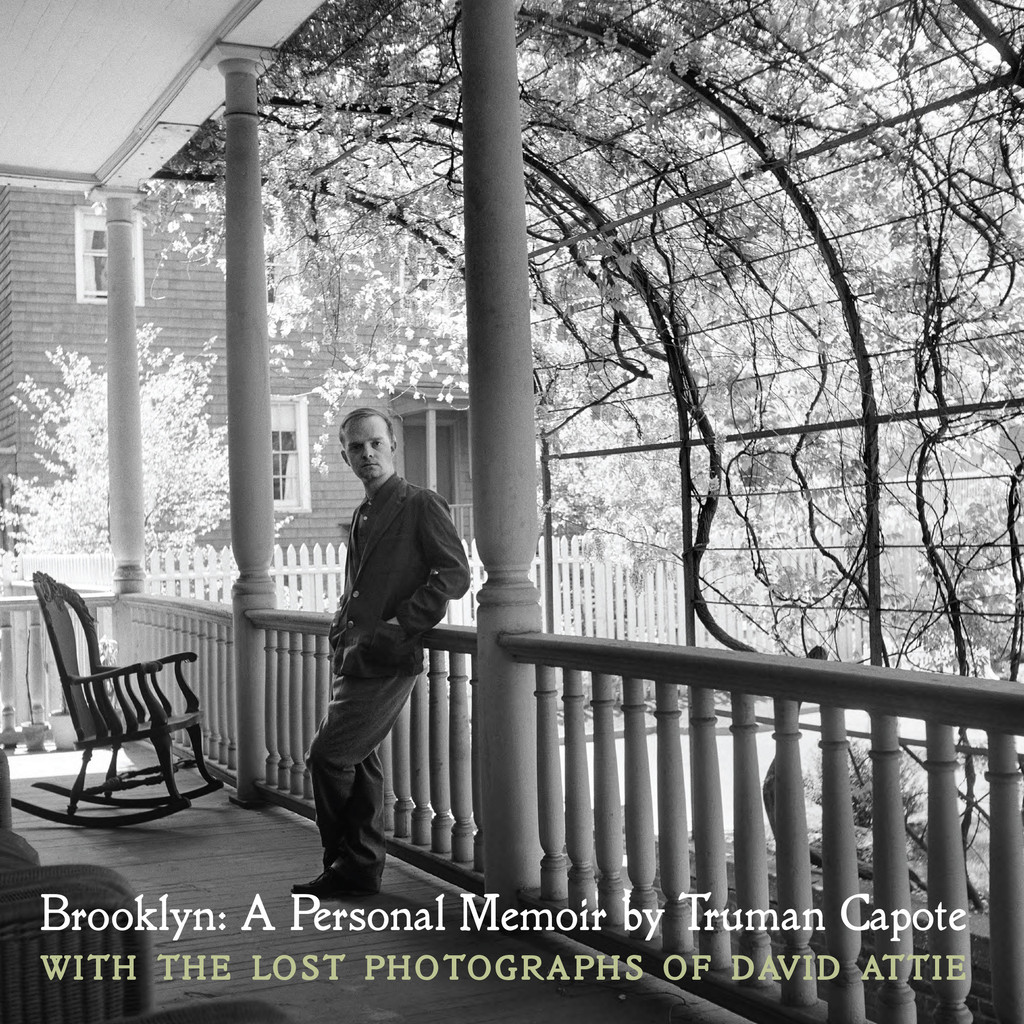 6. It's rare that the story of how a book came to be is as interesting as the book itself, and this lovely volume by Truman Capote is, naturally, the exception to the rule. Brooklyn: A Personal Memoir, an essay that Capote wrote reflecting on his life in Brooklyn Heights, has been in and out of print since he published it in 1959. Somehow though, the photos that had been commissioned to accompany the piece were lost, until Eli Attie, the son of photographer David Attie, discovered them last year. The photos and text are united in print for the first time and this book, which was published in November, will delight anyone with an even passing interest in Brooklyn, mid-century New York City, Truman Capote or a fondness for the English language.
---
5. It seems pointless to say more than this: Brooklyn's spirit animal, Bill Murray, is hosting a holiday variety show called A Very Murray Christmas with singing, dancing, George Clooney, Miley Cyrus and all the weirdness. It's directed by Sofia Coppola, who, of course, also directed Lost in Translation. It's like the best holiday party you'd never actually be invited to, but guess what you are! Available on Netflix, starting Dec. 4. (Scrooged is only available on DVD on Netflix, and you'll have to pay $3.99 for it on Amazon, but don't–it's terrible.)
---
4. Heading back to midtown, MoMA  is screening a collection of the most memorable films of 2015 throughout the month of December, including mainstream releases you might have missed in the theater like Steve Jobs and Sicario, as well as indie favorites like Tangerine (which we reviewed back in June) and foreign films like Cemetery of Splendour from Thailand. And, for the ultimate New York City Christmas, go out for dumplings and then see Quentin Tarantino's new three-hour-long epic, Hateful Eight when it opens on Christmas Day. There's an intermission and it stars Channing Tatum, Kurt Russell, Samuel L. Jackson, Walton Goggins, Jennifer Jason Leigh and Zoe Bell. There's an intermission. So. Much. Movie.
---
3. Our music writer, David Chiu, described TEEN's 2014 album, The Way and the Color, as "Brian Eno meets En Vogue." Now, add Joni Mitchell to that mix. Teen, plus special guests, are headed to the Manhattan Inn on Dec. 17 for a tribute to Mitchell, whose music often expresses the dark, melancholy side of the holiday season with uncanny grace (take a listen to Blue if you disagree). The combination of ebullient Brooklyn indie-pop scenesters with one of folk's most introspective singer-songwriters promises a fascinating evening.
---
2. Let's be clear: You cannot buy a Pirelli calendar. They're reserved for key clients and VIPs of the Italian tire company (this is sort of like the Italian, fashionista version of the Michelin Tire-Michelin Guide connection). But thanks to the magic of the internet, you can peep at the shots from this year's edition, which was shot by none other than Annie Leibowitz. Instead of the usual (the calendar is generally a higher concept version of the Sports Illustrated Swimsuit Edition, check out this collection of past calendars released in August by Taschen for context), Leibowitz has produced stunning portraits of intense, powerful women like Amy Shumer, Patti Smith, Fran Leibowitz and Yao Chen–a huge pop culture icon in China. You can't own it, but you sure can appreciate it.
---
1. We are lucky to be in a season when there are not one but two alt Nutcrackers to see. At BAM, Mark Morris's The Hard Nut is the rare Nutcracker that uses Tchaikovsky's score in its entirety. Yet Morris subverts the original with a campy 1970s storyline, plenty of pop cultural references (Wizard of Oz, cartoonist Charles Burns), and transporting dance sequences. It runs from Dec. 12-20 and is recommended for kids 4 and up. Austin McCormick's Company XIV Nutcracker Rouge is an even more risqué take, that you wouldn't dare take a preschooler to. His "Baroque-Burlesque confection" at the Minetta Lane Theater draws from Duke Ellington's sexier suite, with opulent, revealing costumes fit for Marie Antoniette (behind closed doors). Here, Marie-Claire travels through the Kingdom of the Sweets–personified by hot "cherry" girls and "licorice" boys in assless leather briefs–to meet her Nutcracker Prince. It's a sexy treat, and you have until Jan. 17 to see it.