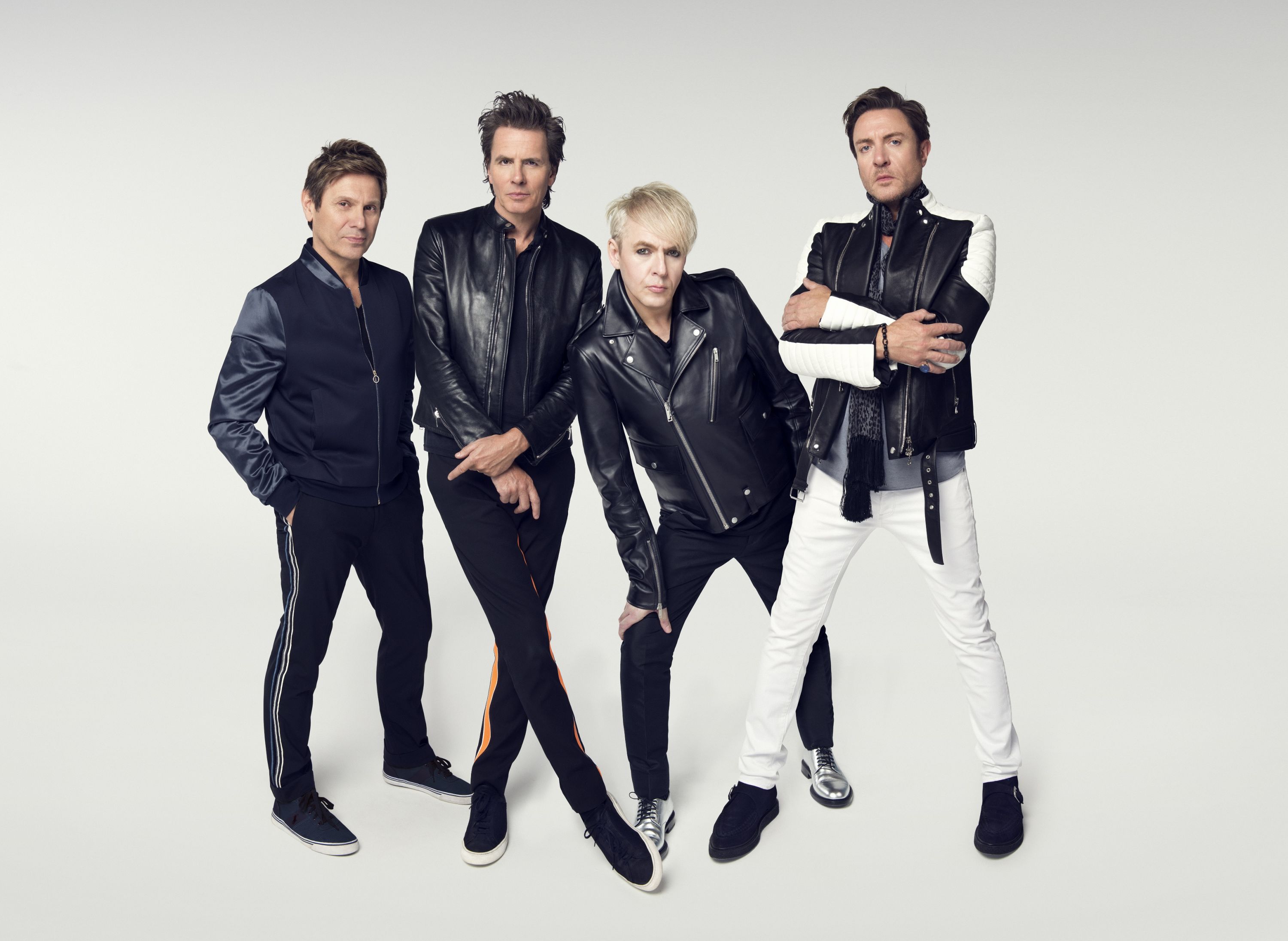 Duran Duran: The Paper Gods Tour with Chic featuring Nile Rodgers will take place on April 12 at the Barclays Center, 7pm. Tickets go on sale for Citi Card members on Thursday; LiveNation presale on Friday; and the general public Saturday. $29.95 to $134.95.
For a brief moment in the 80s Duranmania, like Beatlemania before it, was omnipresent. Duran Duran was the biggest band in the world, synonymous with the golden age of MTV, British synthpop and screaming teenaged girls. There was no escaping Duran Duran from the early to mid '80s, whether it was radio hits like "Hungry Like the Wolf," "Rio," and "The Reflex," those innovative music videos filmed in exotic locales; or the pinup posters that adorned girls' (and plenty of boys') bedrooms.
Despite the hysteria, this was not a forgettable boy band–there was substance and depth behind all that guyliner.
For nearly 40 years now Simon Le Bon, Nick Rhodes, John Taylor and Roger Taylor have been making music that hints at their past glories, but also looks toward the future.  Their most recent album, the critically-acclaimed Paper Gods, also became the group's first Top Ten LP in years. And that's the record Duran Duran will be supporting when the band comes to play the Barclays Center on April 12. Had that venue been around 30 years ago, I guarantee my older sister would've camped right outside to buy tickets, in her Rio T-shirt. I saw Duran Duran last October at Madison Square Garden as part of a radio station's promotional concert, even their abbreviated setlist was a real treat. Now fans who will get a more fuller experience with this Barclays appearance.

Fittingly, the opening act for Duran Duran for this tour is Chic, featuring guitar legend and producer Nile Rodgers. After all, Chic was a tremendous influence on Duran Duran with its disco-minded rock sound. Plus, Rodgers was a frequent collaborator with Duran Duran, producing some of their big hits as well as working on the Paper Gods album. Rodgers–who's on a creative roll since his recent work with Daft Punk—and his partner, the late Bernard Edwards, were a dominant team that crafted some of the greatest hits of the disco era.  Collectively, they also produced smash records for artists such as Madonna, David Bowie, the B-52s, Rod Stewart and many others.
All in all, with both Duran Duran and Chic on the same bill, it's gonna be a killer night of synthpop and funk hits in Brooklyn.