So we're changing things up a bit this week and dispatching our Wednesday Ideal Week post on Tuesday, because we won't be publishing anything tomorrow in honor of the A Day Without A Woman strike. Onward in solidarity, sisters–only by sticking together will we vanquish the small-minded demagoguery that seeks to inflame our prejudices and create dissension within our ranks. If you're not able to actually skip work tomorrow, there are other ways to raise your voice in support of the cause, including wearing red, attending a rally like this one at noon in Central Park, and making a commitment to not spend any money.
After a day of empowering yourself through political action, you might want to hurry over to Crown Heights on Wednesday evening to see the series premiere of Locality, a new hyperlocal web series created in and about the neighborhood by a group of filmmakers called The New Regulars. The screening starts at 8pm and will be followed by a reception with wine and local eats–you can register here to attend. In other news, Groupmuse just today announced its next Massivemuse, which will happen on Friday, March 17, in The Bogart House. Tickets are $20, which includes the concert, Bronx Brewery beers on the house, and afterparty involving multiple DJs and a roof deck.
Turning back to the week ahead, there are plenty of ways you can fill the next several days with food, fun, film, feminism, and more stuff that begins with letters other than F. Happy Ideal Week, and we'll see you next week on the regularly appointed day.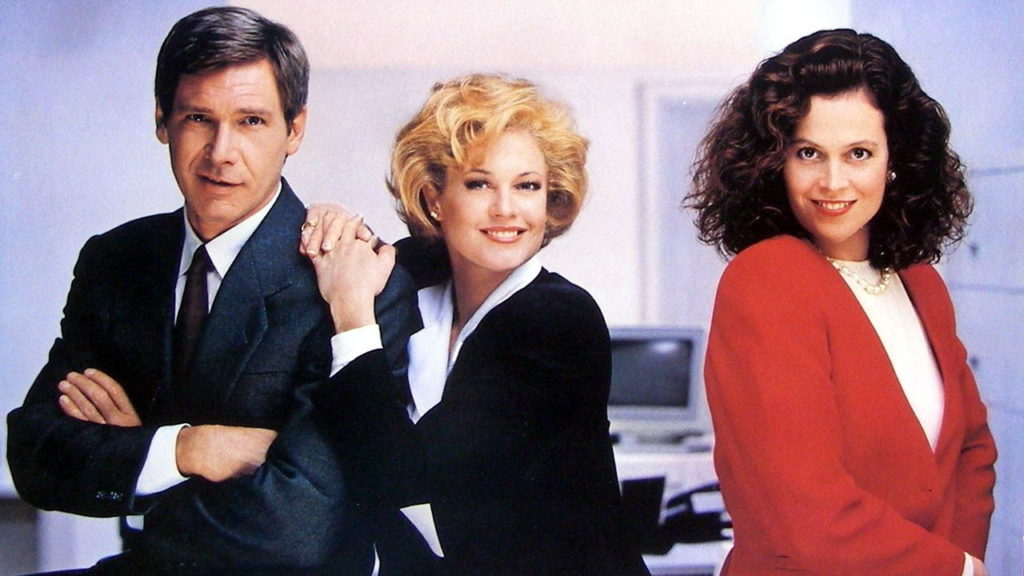 Thursday, March 9
Celebrate Women's History Month with a deep dive into iconic moments in film featuring strong female characters from the 1930s to the present at The Bell House on Thursday night at 8pm. Time After Time is a variety show put on by a panel of filmmakers, critics, and fans to explore feminist movie character portrayals across the ages, including Barbara Stanwyck in Baby Face, Melanie Griffith in Working Girl, and Reese Witherspoon in Election. The evening will also include dance and burlesque performances, and tickets are $10 each if you buy them in advance.
---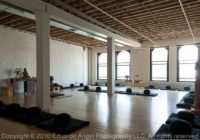 Friday, March 10
Few things make me feel older and lamer than my recent Friday nights, which routinely consist of my coming home from work, ordering Seamless, and passing out on the couch. In my defense though, by the time the end of the week rolls around I'm simply exhausted and really don't have the energy or wherewithal to consider anything much more taxing. One thing that does sound eminently doable, though, is the 7pm Friday Night Zen class at Brooklyn Zen Center, which allows participants to explore how meditation and mindfulness relate to daily living. The event is geared towards 25- to 40-year-olds and does not require prior experience. There is no set fee, but a donation is suggested.  
---
Saturday, March 11
I recently had the good fortune to see the current production of La Traviata now playing at the Met, and I loved the music, the acting, and the striking minimalist staging of the beloved Verdi opera. On Saturday, BAM will present a live HD screening of that day's performance at 1pm. It's worth the price of the $28 ticket to see Sonya Yoncheva's masterful portrayal of Violetta alone. Meanwhile, anyone with a passion for gardening or environmental challenges will surely find like-minded types at the 36th Annual Making Brooklyn Bloom conference happening from 10am-4pm at the Brooklyn Botanic Garden. You can register on Saturday morning for one morning and one afternoon workshop, covering topics like Hydroponics 101, Rookie Seed Starting on the Go, and NYC as Ecosystem. In addition, there will be educational films and lectures, including a keynote address by environmental activist Courtney White about regenerative solutions for a changing world, and lunch available for purchase.
---
Sunday, March 12
Here's a cool way to spend a snowy Sunday helping to advance the women's movement: The Art+Feminism Wikipedia Edit-a-thon at Park Slope's Interference Archive. From 2-6pm, volunteers will gather to change the fact that the world's most popular reference source, Wikipedia, is lacking female editors and therefore an appropriate amount of coverage of women and content that is important to women. You don't need experience editing Wikipedia but it is essential that you RSVP here and bring a laptop. Earlier in the day, the Brooklyn Public Library is hosting another installment of its popular Yoga & Poetry series starting at 9:30am, with special guest Miranda Field as the featured poet. The event is free with RSVP, but you'll need to BYO yoga mat. Finally, Sunday is Purim, so if you're looking for a slightly out-of-the-ordinary way to celebrate, you might want to check out Brooklyn Bowl's Purim party featuring the music of the Grateful Dead. Starting at 11:15am, The Terrapin Family Band and Rabbi Dan Ain will be on hand to lead storytelling, a family costume contest, and–of course–a Dead cover band concert that's appropriate for all ages. Tickets to A Grateful Purim Party are $15.
---
Monday, March 13
On Monday, Sumo Stew is back, featuring round upon round of live-streamed grand tournament sumo wrestling and nourishing bowls of chankonabe, the stew real life wrestlers eat before and after they compete. This time, Brooklyn izakaya Moku Moku is making chicken and oyster chankonabe, and you'll also get a bento box of Japanese-inspired dishes like teriyaki meatballs and gazpacho ramen whipped up by local chefs, dessert, and lots of sake, shochu, beer, Japanese whiskey, and tea to choose from. Tickets are $55 and dinner starts at 8pm.
---
Tuesday, March 14
Tuesday is Pi Day, and Gemini & Scorpio Loft has come up with a fun and inclusive way to make the most of the occasion with a pie tasting showcasing as many different kinds of pies from all over the world as they can get people to bake. All American Pie will include your standard apple variety for sure, but also sweet and savory creations that reflect the true America, a hodgepodge of heritages that results in a wide range of delicious options. If you want to bake a pie, there is still time to sign up here, or you can simply buy a $12 ticket, which guarantees you three tastes of the culinary feats of others. Bring your appetite and plan to arrive as close to 7pm as possible because I have a feeling supplies won't last long. Oh, and they will be collecting donations and donating proceeds themselves to the Southern Poverty Law Center. 
---
Wednesday, March 15
On Wednesday, Littlefield will once again bring the popular Tinder Live! with Lane Moore (who we profiled last year) to the stage, only this time it's to celebrate the widely acclaimed comedy show's third anniversary! Who knew that a show centered around a very funny comedian navigating the ridiculousness of online dating apps in real-time (including live texting with potential matches) would be such a hit? Kidding, obviously– this is basically a recipe for laughs, and Wednesday's lineup of guests (Mandy Stadtmiller and Sam Grittner) will only add to the hilarity. Tickets are $15 if you buy online and the show starts at 8:30pm.