I'm almost scared to jinx it, but it seems our last Nor'Easter of the year is finally behind us, and Spring really is moving in! It feels like the whole city is finally starting to wake up and shake off the cold drudgery of the past couple of months, and the combination of there being a lot more going on and longer daylight hours is a huge boost to the psyche. If you're feeling newly-energized too, it's a great time to channel some of that zing into cultural activities, because lord knows my brain and every other part of me feels atrophied after months of sitting around indoors watching moronic arguments play themselves out on Twitter. Enough is enough, and it's time to face some truths: 1) We don't pay $80 bazillion per month to live here so that we can sit cloistered up in our runty little apartments all day like Big and Little Edie Beales who happen to have Internet access; and 2) The current events "situation" at the moment, which is veering terrifyingly close to the tragic inevitability that we are going to have to actually see Trump's junk before this is all over, is not providing the relaxing, escapist vibes that we need to survive life in this rat race of a town. The best solution I can come up with is to take advantage of the myriad cultural opportunities that are right here for the taking, and allow yourself the time and mental space to forget about all the mundane crap bombarding you day in and day out. So, without further ado, the culture picks we're looking most forward to in April:
1. Meg Wolitzer's 'The Female Persuasion,' April 3
April is an awesome month for literature, and I'm hoping it impels me to finally finish my first
book of 2018 (I know, pathetic right?). This year has been admittedly not impressive for me in that regard, but I tore through Meg Wolitzer's The Interestings a few years back, so I'm hoping her new novel, The Female Persuasion, will be as easy to consume as that one was and can get me back on a healthy reading track. Wolitzer will be discussing the novel with The New Yorker's Jia Tolentino on April 3 at Books Are Magic!, and the next night the bookstore will host Lorrie Moore when she presents her latest, a collection of essays entitled See What Can Be Done. And if neither of those ideas float your boat, check out the shortlist for the Man Booker Prize when its announced on April 12, followed by the list of Pulitzer Prize winners on April 15.
2. King Lear at BAM, April 7-29
I studied abroad in England when I was in college, and at the time I was blown away by how easy and cheap it was to see outstanding Shakespeare productions whenever I felt like it. I understand that my tendency to geek out over this stuff might be a little more pronounced than . . . oh, say. . . any guy I've ever dated (and probably everyone else who wasn't an English major), but suffice it to say that when I got wind of the fact that THE Royal Shakespeare Company was coming to do King Lear at BAM this month, I figured that these opportunities don't come along very often stateside and bought tickets within minutes. Sir Anthony Sher plays the infamously volatile, neurotic title character in a performance that was praised by the London press as "a crowning achievement in a major career." The show runs 6 days a week from April 7-29 and tickets start at just $35.
3. The Tribeca Film Festival, April 18-29
The Tribeca Film Festival is back this month for its 17th year, and in addition to all the panels with A-listers and cutting-edge screenings we've come to expect, there are some fun throwbacks on the slate this time around. On April 19, the original cast of Scarface will join director Brian De Palma for a special screening and discussion to commemorate the film's 35th anniversary. Meanwhile, Steven Spielberg, Liam Neeson, Embeth Davitz, and Sir Ben Kingsley will reunite a week later in honor of the 25th anniversary of Schindler's List. Of course, the full schedule includes some 90 plus other movies you didn't already watch a million times in college, including a new documentary about the making of Freaks and Geeks that I for one am pretty pumped about.
4. Barry on HBO
I feel like I'm cheating a little here, because Barry, the new HBO show starring Bill Hader as a combat veteran-turned-hitman-turned-aspiring LA actor actually premiered this past Sunday. Maybe it's not officially an April pick, but between Wild Wild Country, the new Roseanne, and the Garry Shandling documentary, I'm so far behind on TV that I won't get to this for a week or so. I'm dying to see it though, as Hader is up there in my pantheon of people who make everything they are involved in excellent, and he's got a co-creator credit here in addition to the titular role.
5. The Prince and the King of Pop, April 13
It is unfathomable that next month marks the two-year anniversary of the death of Prince, a moment that is still raw in the minds of music fans just as Michael Jackson's passing was from nearly 10 years ago as well. And yet their popularity and influence continue with interruption whether it's through posthumous recordings or books. Both icons ruled the '80s and early '90s with their idiosyncratic blend of pop, rock, R&B and dance music, regularly generating hits both on the charts and MTV—I can't remember a time in the '80s growing up when either or both men were not a part of my everyday life. And while the two were kind of seen as rivals during their heyday, there was some mutual respect; for instance, Jackson's hit smash "Bad" was initially planned as a duet between him and Prince; and Prince reportedly said he wished he could have spoken more with the King of Pop about faith (both were Jehovah's Witnesses) before the latter died in 2009. So it's only natural that the two artists' music forms the basis of the show The Prince and Michael Experience at the Mercury Lounge on April 13 helmed by DJs Dave Paul and Marco. With hits, album cuts, remixes, and rarities on the playlist—along with the music of other related acts as Janet Jackson, Sheila E., the Time, and the Jackson 5— the evening promises to be a spirited and celebration of two legends. It's the closest to what could've been the ultimate dream concert featuring the two.—David Chiu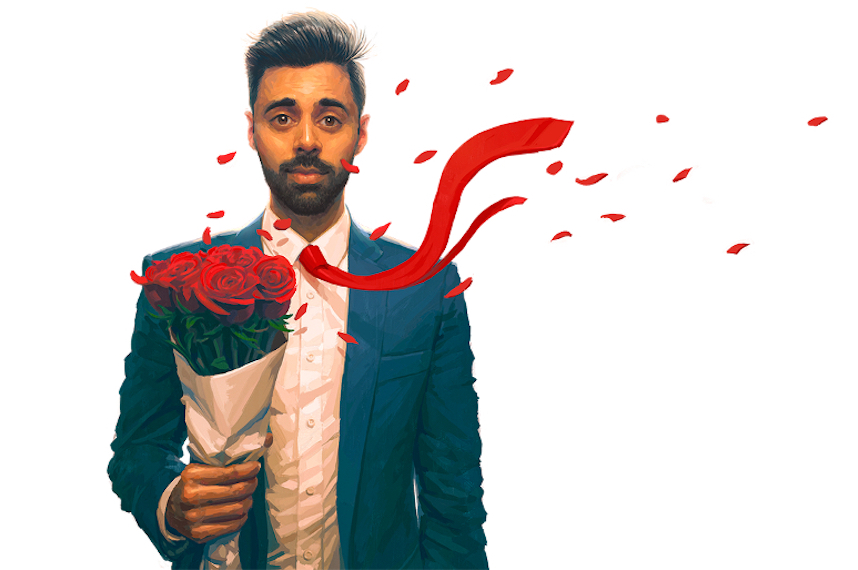 6. The PEN World Voices Fest, April 16
On April 16, the 2018 PEN World Voices Festival will draw together 165 artists and writers from over 50 countries for a weeklong lineup of readings, panels, workshops and discussions around this year's theme: Resist and Reimagine. Featured events include an evening with feminist writer and general badass Roxane Gay; a discussion with Daily Show Senior Correspondent Hasan Minhaj about being famous and Muslim in the current climate, the future of comedy in the Trump era, and the importance of resistance; and a talk from Hillary Rodham Clinton herself. The full lineup and tickets are available here.
7. New Photography at MoMA
Every other year, MoMA carefully curates an exhibit of cutting-edge ideas in recent photography and photo-based art for its biannual New Photography exhibition, which is back this month through August. The theme this year is Being, and all of the works chosen center around issues of personhood and what it means to be human, while exploring timely ideas related to representation, privacy, gender, heritage, and community. The seventeen artists selected for this year's installment come from all the US, Brazil, India, Italy, Syria, Ethiopia, Poland and the Philippines.
8. Death in Ice Valley, April 16
I'm nothing if not predictable in my tastes, so after blazing through West Cork, the Audible podcast about the unsolved 1996 murder of Sophie Toscan du Plantier in the Irish countryside, I'm looking to fill the hole it left with Death in Ice Valley, a weekly podcast about a mysterious death of an as-yet-unidentified woman in Norway nearly 50 years ago. Investigative journalists and documentarians from Norway's NRK and the BBC will team up on a deep dive into this perplexing story, and they are preparing to follow up on leads presented by listeners as their detective work unfolds. The first episode drops on April 16.
9. The Brooklyn Folk Fest, April 6-8
The Brooklyn Folk Festival is back for its tenth year and three days of performances, film screenings, square dances, jam sessions, and more events (including the annual Banjo Toss into the Gowanus Canal!) at St. Ann's Church from April 6-8. This year's headlines include Pokey LaFarge, Jerron Paxton, Spirit Family Reunion, Michael Daves & Chris "Critter Eldridge," and the East River String Band, but there are tons of other jug bands, old time acts, raga massives, bluegrass performers, and other shows to check out too, and tickets start at just $25 for hours of entertainment that has nothing to do with sitting on your couch. You can check out the full lineup here.
10. Cherry Blossoms at BBG and Understory at 99 Scott, April 28-29
It's cherry blossom season, which means it's time for one of Brooklyn's most beloved traditions: The Sakura Matsuri Festival at the Brooklyn Botanic Garden. The celebration of Japanese food, art, culture, and tradition returns on the weekend of April 28-29, and it is a truly spectacular way to say sayonara to winter once and for all. As usual, there will be cosplay fashion shows, tea ceremonies, kid-friendly activities, dance and music performances, martial arts demonstrations, and, for better or for worse, massive throngs of people. If the crowds are daunting and you'd prefer a calmer commune with the garden's collection of more than two dozen varieties of cherry trees, you can always visit some other time when they are in bloom using the Cherrywatch feature on the BBG site, and visit an equally interesting plant-focused experience that same weekend: Understory in Bushwick.
---
Sponsored: The Brooklyn Brewery Beer Mansion, a multi-party celebration of beer, food, music, more beer and community, is going down once again in Williamsburg 
April 13 & 14

, this time with three sessions and a VIP 'Tasting Experience'!
This high-spirited, beer-fueled spectacle offers unlimited beer tastings from Brooklyn Brewery plus six other craft breweries, including Fifth Hammer Brewing, Transmitter Brewing, Mikkeller NY and more.
As you sample local brews, you'll explore Beer Mansion's four different parties — The Speakeasy, The Arcade, The Show, The Bazaar — all set under one roof at Weylan.
Find details and tickets here, and use code BBASED5OFF to get $5 off tickets.