Yep, the subway is revolting and the rent is too damn high, but just when you think New York City has sent a rat scurrying across your path for the last damn time, summer comes along with its balmy evenings, endless occasions for outdoor drinking, and myriad ways to experience the diverse and spectacular cultural opportunities that are right here for the taking in this town, and suddenly you fall in love with the place all over again. Or at least I do. It happens every year. I'm coming off an extraordinarily busy few months in which I spent entirely too much time in the office posted up in front of my laptop, so I'm especially looking forward to stretching my legs and taking a leisurely stroll through the jam-packed arts and entertainment calendar that June has to offer. Hope you are too!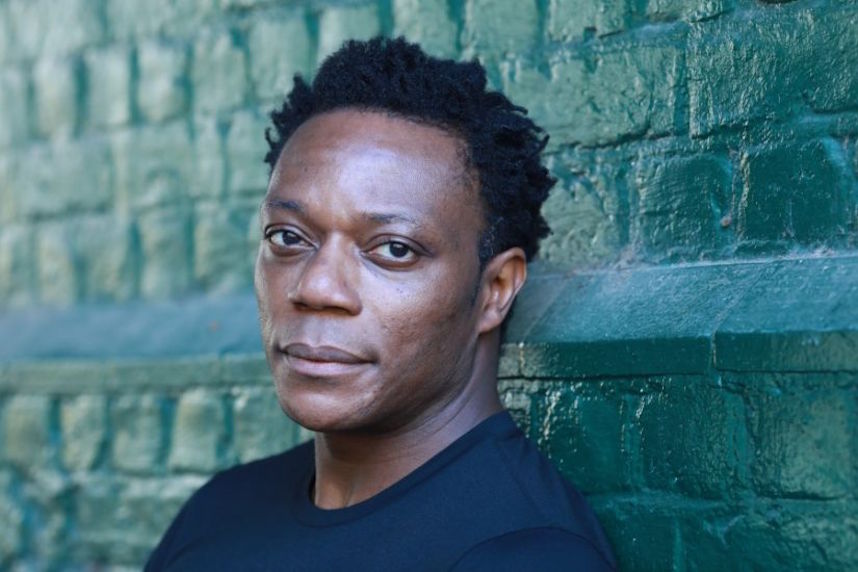 1. Othello in the Park, now thru June 24
We're now in the summer months, which means New Yorkers of all stripes are queuing up almost every day outside of the Delacorte Theater for a chance to score free Shakespeare in the Park tickets. The first production of the season is Othello, starring stage veteran Chukwudi Iwuji as the titular character in the Bard's greatest tragedy. I saw Iwuji being interviewed on NY1 the other morning and he allowed as how the racial issues presented in the play feel particularly relevant at this precise moment in history, but that's just one of the reasons that it is one of Shakespeare's most enduring, timeless tales. For information on how to get some notoriously hard-to-get tickets for yourself, check out the ticketing FAQ here. The show closes on June 24, and the second production of the season, Twelfth Night, begins next month. 
2. Florida, by Lauren Groff, June 5
I blame the emotionally draining news cycle of the day for many things, and I realize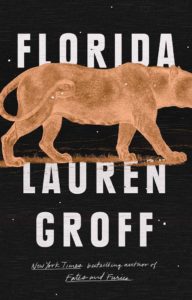 that my sudden inability to get through a novel is not the most important issue among them, but man I wish I could figure out a way to find respite in fiction they way that I used to. In the halcyon days of 2015, I furiously devoured Fates and Furies, Lauren Groff's novel chronicling several decades of an extremely complicated marriage, which then-President Obama (sigh) said was his also favorite book of the year. Here's hoping that maybe her new title, Florida, which drops on June 5, will be the thing that gets me back in the reading saddle again. The book is a collection of short stories set in Groff's home state, and early reviews indicate that readers can expect the same searing emotional honesty and gorgeous writing that she has delivered in the past, so it sounds like a good bet.
3. Won't You Be My Neighbor?, June 8
It's hard to overstate the influence of Fred Rogers, the avuncular star of Mister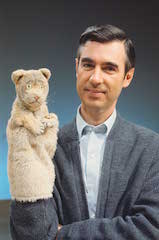 Rogers' Neighborhood, on the various generations of kids that grew up during that show's 1968-2003 run, so the buzz around the new documentary about his life, Won't You Be My Neighbor?, is hardly surprising. The film, which received rave reviews after it premiered at Sundance, opens on June 8 and will be screening at Alamo Drafthouse, among other theaters throughout the city. Having just had the incredible opportunity to see (and sob throughout) Springsteen on Broadway, I can attest firsthand that sentimental trips back to one's happy childhood can feel particularly emotional given the current state of this country, but I know I'm not the only person looking forward to learning more about the kindly, soft-spoken icon in the woolen cardigan who captured our imaginations and taught us all how to be better people during our formative years.
4. Just Another Immigrant, June 8
Once my new, ill-advised habit of binge-watching Killing Eve at night alone in my apartment reaches its natural end, I'm probably going to need something else funny (and maybe not involving a creepily beautiful, psychopathic assassin) to take its place, and I'm hoping that Showtime's new series, Just Another Immigrant, fills the bill. The show, which will air its first episode on June 8, is an unscripted docuseries that tells the familiar story of modern immigration to America told through a not-so-familiar lens: Popular UK comedian Romesh Ranganathan uproots his entire family, including his wife, kids, uncle, and Sri Lankan mother, and moves them to Los Angeles so that he can rebuild his life and try to sell out a gig at the Greek in just three months.
5. Roxane Gay live, June 12
Writer, critic, and ultra-smart feminist Roxane Gay is a personal hero of mine, so I'm beyond excited to be there when she appears in person at First Unitarian Congregational Society on June 12 to talk about Not That Bad, a collection of first-hand essays focused on rape, harassment, aggression, and other existential dangers that are disproportionately faced by women. Actress Ally Sheedy, who wrote one of the pieces in the book, will join Gay in conversation starting at 7pm. Ticket purchase includes a paperback copy of either Not That Bad or Hunger, a previous bestseller of Gay's.
6. Summer Recitals in the Park, June 13 & 15
Two of my perennial favorite summer events in NYC are happening back to back this year, and all they require are a desire to spend a lovely evening in the park and enthusiasm for free access to world-class musical talent, plus an optional bottle of contraband rose. On June 13, the Metropolitan Opera's Summer Recital Series hits the Brooklyn Bridge Park stop of its annual five-borough tour. Starting at 7pm, enjoy a variety or arias and duets performed live by rising opera stars Latonia Moore, Mario Chang, Joshua Hopkins, and Dan Saunders, al fresco and for free. Then, on June 15, Prospect Park will once again host the New York Philharmonic for its traditional summer concert, featuring an eclectic program of pieces performed by the famous orchestra for free, followed immediately by a fireworks display. Both are fantastic cultural (and people-watching) experiences that always make me feel better about how much rent I pay to live in this town.
7. Mermaid Parade, June 16
 I could be wrong, but I feel like the annual Mermaid Parade in Coney Island is high on many New Yorkers' list of "stuff I say I'm going to do every year but never actually have," and as a former member of that camp until just a few summers ago, I offer this small piece of advice: GO! I have an abiding and probably age-inappropriate love for costumes, so maybe I'm biased, but I loved every minute of this freaky, fun explosion of creativity and color when I finally made the trip to experience it firsthand: Seeing how into this really weird tradition people get soothes the soul, I'm telling you. The parade, now in its 36th year, is scheduled to begin at 1pm on June 16, and is led this year by Queen Mermaid Amanda Palmer and King Neptune Neil Gaiman.
8. BAMcinemaFest, June 20
BAMcinemaFest returns for its tenth year on June 20, which means 12 straight days of what the New Yorker once dubbed "the city's best independent film showcase." This year's lineup sounds includes a bevy of intriguing work, including Sorry To Bother You, an inventive comedy from musician-turned-filmmaker Boots Riley; Leave No Trace, director Debra Granik's follow-up to her 2000 hit Winter's Bone; and Madeline's Madeline, the latest Miranda July vehicle. Check out the full schedule here, and be sure to buy tickets now as at least some screenings will certainly sell out.
9. & 10. BRIC Celebrate Brooklyn! Festival June 5 – August 11 and Northside Festival June 7-10
This year's eclectic lineup for the long-running BRIC Celebrate Brooklyn! Festival at Prospect Park may be the best yet in recent memory, featuring such established acts as Los Lobos, Aimee Mann and Branford Marsalis; big-name benefit concerts including The Decemberists, Grizzly Bear and Spoon; and a blast of '90s alt-rock with the classic Breeders lineup. There's nothing that says summer in Brooklyn more than watching a show in the evening in Prospect Park, and the season kicks off Tuesday, June 5 with socially-conscious hip hop performer, actor and all-around good guy, Common. We've listed the entire season, along with dates for the city's other epic music festivals, including Governors Ball and Northside Festival, here.—David Chiu