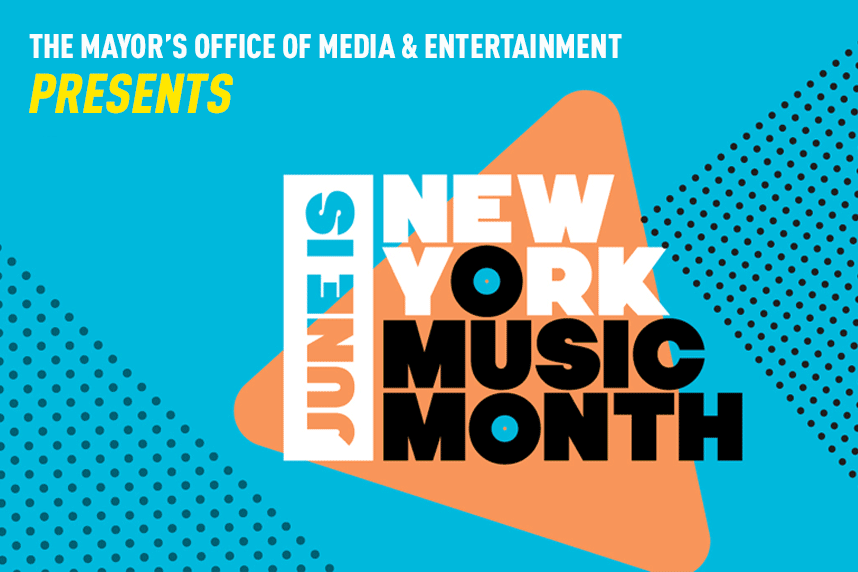 June is New York Music Month, the official celebration of the city's vibrant music scene. The Mayor's Office of Media and Entertainment has teamed up with New York is Music to offer a month of events for musicians and music fans alike! Information about free rehearsal space, free workshops for musicians, free concerts, free walking tours of iconic music neighborhoods, a teen songwriting contest and a comprehensive website listing free and ticketed events throughout the five boroughs can all be found at NYMusicMonth.nyc.
Musicians, want to learn more about how to increase your revenue streams? Join us for workshops on "How to Make Money with Music," (June 26th) and "How to Make Money with Music using digital tools" (June 29th). Sign up here! 
Music fans, learn more about your favorite genre of music with free walking tours of iconic neighborhoods. Check out tours of the South Bronx (Latin and Hip Hop), Morrisania (Doo Wop and Jazz), Lincoln Center (Classical and Jazz), and Greenwich Village (Folk, Punk, and Classic Rock). Sign up here!