We're on the verge of a whole new slate of TV series primed for instant viewing, like this week's premiere of Unbelievable, based on ProPublica's "An Unbelievable Story of Rape" and starring Booksmart's Kaitlyn Dever, or HBO's new superhero show, Watchmen, coming in October. And we're well past this summer's best shows, like the nostalgia-laden season three of Stranger Things or the brilliant season two of Fleabag, which negated all my misgivings toward Phoebe Waller-Bridge breaking the fourth wall the first go-round.
It's a good moment, then, to catch up on the lesser-hyped shows you may have missed on your nights outside or out of town this summer. We particularly loved these three series—stream them now before you give that reboot of Nancy Drew a chance.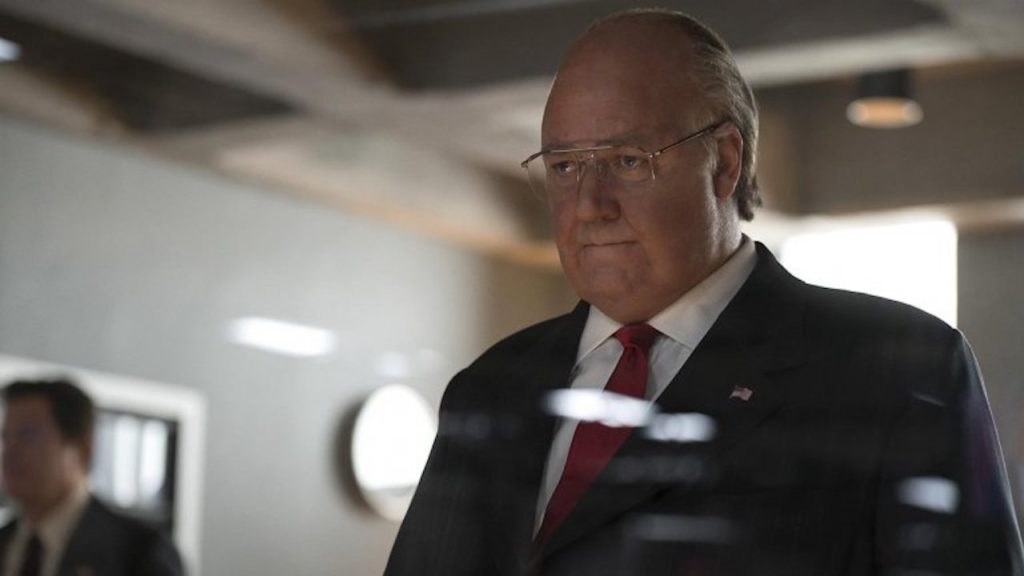 The Loudest Voice in the Room,
Showtime
You may have already concluded that Fox News is the voice of the Republican Party, a pernicious source of conservative bias that hooks its viewers with fear and hate. But do you really know how Fox made a mockery of a fact-based free press? The Loudest Voice in the Room evenly split critics who either felt it was unsubtle and one-dimensional, or an engrossing account of the cable news network's dirty dealings at the hands of the now-deceased Roger Ailes, which is how I viewed it. Russell Crowe plays every side of the Fox News mastermind and chairman with such repugnant precision (prosthetics included), I felt like I had to brace myself to watch a new episode. We see Ailes' genius for securing the Christian-leaning, conservative public's blind devotion, his ugly sexual predation, and how he primed the pump for our current predator-in-chief. At the same time, the show's female characters—Naomi Watts as Gretchen Carlson, Annabelle Walllis as Laurie Luhn—capture the silence, shame, horror and vindication of the #MeToo movement. There are dramatic liberties for sure, but it all hews pretty close to reality, as the show is based on Gabriel Sherman's reporting in New York Magazine and his book by the same name. It's like watching a terrifying trainwreck to learn how we arrived at this dreadful stop, and it helps shed light on why Trump is so hell-bent, now that Ailes is out of the picture for eternity, to create his own social channel and find a new kowtowing network.—N.D.
Ramy, Hulu
I'm pretty sure I recommended Ramy to almost as many people as I did Fleabag, so that in itself should already sell you on how fanfreakingtastic this show is.
Currently streaming on Hulu, Ramy is a nine episode, semi-autographical dramatic comedy about a late 20-something Muslim American named Ramy. Mostly unemployed, Ramy lives in his family's home in the suburbs of New Jersey, spending his days trying to figure out himself and those around him. It's a warm, scathing, deeply felt show about dichotomies—how to be a Muslim and a millennial, a son and a dreamer, a man of purpose and a man of questions. Across parties, prayer rooms, dining tables, and even deserts, Ramy tells the story of what it's like to try and find your footing when you're constantly floating between people and cultures and even souls.
Produced by A24 (the total badasses behind films like Lady Bird, Moonlight, The Florida Project and more), the show is, of course, gorgeously shot, perfectly scored, and superbly acted. It will fill you up completely.—Regina Mogilevskaya
Euphoria, 
HBO
You know how in describing Sex in the City, people always say, "It's about four women—and the fifth character is the city," in a glib, annoying manner? Well, in Euphoria, an absolute summer standout of a show about a group of highly anxious high school kids, the other, unnamed character is the eye shadow. An adaptation of an Israeli show of the same name, the plot follows 17-year-old drug addict Rue (played by Disney's Zendaya) and her trans BFF, Jules (the breakout star, Hunter Schafer), as they navigate a high school so gritty that Harmony Korine would be afraid. Meanwhile, the eye makeup…. Glitter is par for the course, almost as if applied with a palm of the hand over the entire eye socket. But also, what looks like glued on rhinestones, neon stripes, wingtips or other hand-drawn shapes that extend out way past the high cheekbones. Even the 11-year-old drug dealer gets some eye love, with a single teardrop tattoo. Kudos goes to the makeup artist, Doniella Davy, for her brilliant work on the show. The episodes will frighten parents and anyone old enough to legally vote, with an exaggeration of Generation Z anxiety, drug use, and sexual promiscuousness. The adjective "unflinching" is perfect here for scenes of nudity and violence so terrifying that you'll be left in a fetal position, with only how-to-glitter YouTube videos to console you.—Meredith Craig de Pietro