Many highly anticipated books came out this year, including memoirs like Elton John's Me and the posthumously-published Prince autobiography The Beautiful Ones. Our list emphasizes the under-the-radar music books, with a few popular titles sprinkled in. What they share in common is the spotlight they shine on the genius of these musical greats, the creative times they lived in, the high costs of fame and success, and their legacy and influence.  For either your holiday gift-giving or reading pleasure, here our our favorite music books of 2019.
Face It
By Debbie Harry
Through her unique wry voice and cool perspective, the legendary Blondie singer chronicles her aspects of her incredible life: her suburban childhood in New Jersey; the burgeoning 1970s downtown New York City punk and art scenes where Blondie blossomed; the band's meteoric mainstream success by the early 1980s; and Harry's enduring stature and influence as a pop culture icon. In addition to some fascinating and surprising anecdotes (including an encounter with David Bowie), the book features photographs and fan art of the glamorous Harry over the years, a further indication of her cultural reach.
---
The focal point of the 1980s British pop duo Wham! was always singer George Michael, who went on to a phenomenal solo career after that act's demise. But the other half of Wham!, guitarist Andrew Ridgeley, was equally important to their success, though it hasn't been recognized until now. Ridgeley's new memoir details his friendship with Michael going back to their childhoods as well as Wham's ascension to the top of the pop charts. It's a not a tell-all in the traditional sense (surprisingly, there's no trace of bitterness or resentment from Ridgeley) but an affectionate tribute to his best friend.
---
David Browne, a senior writer at Rolling Stone, assembles the definitive history of one rock's first supergroups whose music—with such songs as "Ohio," "Suite: Judy Blue Eyes," "Teach Your Children" and "Our House"—was the soundtrack the counterculture generation of the late 1960s and early 1970s. What emerges is a portrait of a volatile group of differing personalities, with elements of soap opera thrown in, who somehow managed to create some of the most memorable songs in music history.
---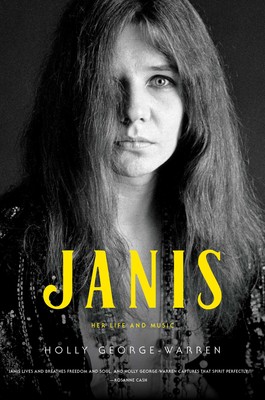 Most of today's popular female rock singers—from Melissa Etheridge to Cat Power—carry a part of Janis Joplin with them. Known for her fiery and passionate bluesy singing, Joplin was the consummate professional and a leading figure in the male-dominated world of rock during the late 1960s and early 1970s. Writer Holly George-Warren paints a nuanced multi-dimensional portrait of the singer that goes beyond her wild public persona: from her difficult adolescence in her hometown of Port Arthur, Texas; to her greatest successes as a member of Big Brother and the Holding Company and as a solo artist; and through her untimely death in October 1970 at the age of 27.
---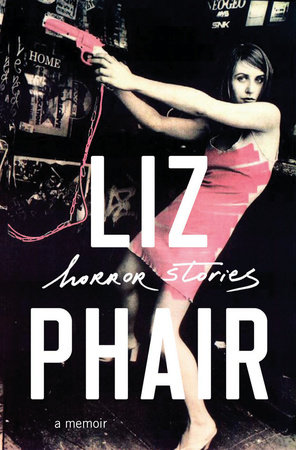 Liz Phair is an alt-rock icon whose impact on today's generation of female indie acts is immeasurable, beginning with her acclaimed 1993 album Exile in Guyville. The music and lyrics from that cornerstone record still feel relevant 25 years later in the era of #MeToo.  Having navigated through the trials and tribulations of being a female singer-songwriter amid personal relationships, motherhood and the music industry, Phair (who will be touring with Alanis Morrissette and Garbage next year) reflects on her experiences in her new memoir Horror Stories. In a similar, non-chronological format as Bob Dylan's Chronicles, Horror Stories is written in a candid and honest manner similar to her songwriting.  In the book's intro, Phair says: "It's more than just my personal story. It's about the small indignities we all suffer daily, the silent insults to our system, the callous gestures that we make toward one another…By taking situations that are disempowering and then finding a way through the maze, I find that examining the weaker moments in our lives makes us stronger. In that I don't think I am alone."
---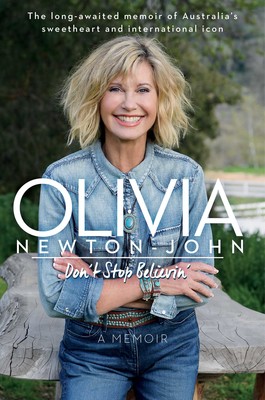 Olivia Newton-John was the Taylor Swift of her day: a fresh-faced singer who found success first in country music during the 1970s and then transitioned to mainstream pop star by the early 1980s, Her recent memoir Don't Stop Believin' not only looks back at her music and acting career (marked by such songs as "Physical," " I Honestly Love You," and "You're The One That I Want"), but also her much-publicized battle with cancer and her efforts to help those affected by the disease.  It's a hopeful and poignant work about survival and never giving up.
---
Along with the Slits and the Raincoats, the singer Poly Styrene of the band X-Ray Spex, was one of the first British female punk rockers in the mid 1970s who challenged the rock patriarchy of her times through her powerful singing and cutting lyrics, most notably for the song "Oh Bondage Up Yours!" Her influence  can be felt through generations of female-dominated punk and alternative rock acts, especially the American Riot Grrrl groups. Amid the topsy-turvy world of the music business, Styrene, a biracial singer, experienced mental health issues that sidelined her career. This oral history co-written by Celeste Bell (Styrene's daughter) and Zoe Howe, features archival interviews from Styrene (who died in 2011) as well as recent commentary by her former X-Ray bandmates and peers as well as famous fans Thurston Moore and Kathleen Hanna.
---
The history behind the hip-hop label Ruffhouse, co-founded by Chrs Schwarz, sounds like a typical rags-to-riches American success tale: an emerging Philadelphia-based indie record company in the mid-1980s that went on to become one of the preeminent hip-hop labels by the early 2000s. At the height of its reign, the label's roster included the Fugees, Lauryn Hill, Kris Kross and Cypress Hill. In his candid memoir, Schwarz reminisces about the highs of overseeing a successful label along with the personal obstacles and struggles that came along with them.
---
Forty years ago, the British post-punk band Joy Division released their debut work Unknown Pleasures, considered one of the greatest albums ever. Tragically, the Manchester-based  group's career was short lived as their compelling singer Ian Curis, committed sucide in May 1980 on the eve of the band's first American tour. Longtime music writer Jon Savage's oral history of the band–which would later morph into the successful New Order–features interviews over the years with the surviving Joy Division members as well as close friends and associates that paints a vivid picture of an influential band.
---
Written by the musician and academic (the 'Punk Professor') Vivien Goldman, Revenge of the She-Punks is not a comprehensive history but rather a critical overview of women punk rockers through the years. Divided into themes of money, love, protest and identity, the book references the familiar acts of the genre (Patti Smith, Debbie Harry, Bikini Hill, Sleater-Kinney, Poly Styrene), but also other women artists from around the world. The diverse inclusion of women artists in this book speaks for the universality of punk in addressing gender inequality as well as the right to be heard.
---
2019 marked the 25th anniversary of Nirvana guitarist.singer Kurt Cobain's suicide, a dark moment in rock that still reverberates. The band's then-manager, music industry veteran Danny Goldberg, had a front-row seat to Nirvana's development from the very beginning, which forms the basis of this touching remembrance Serving the Servant (named after a Nirvana song from In Utero). Chronicling the band's rise and the highs and lows of fame, Goldberg depicts a touching and fair-minded portrayal of his friend more of a genius than a tortured artist.