Happy 2020 to all the culture mavens out there! Assuming you all spent at least some of the past couple of weeks reading various "Best of the Decade" lists, I wonder if you were as struck as I was by how much of the social and political discourse of the past 10 years, and really the way we lived our lives, was shaped by art, books, movies, theatre, and music. In a time when we are constantly affronted by the dangers of social media and disparate, unregulated journalistic outfits creating false equivalencies when it comes to reporting the news, it is worth noting that the similar trend towards democratization that is underway within the arts—at least to some extent—has had the opposite effect. Giving more and more creative voices a platform by which they can be seen and heard and experienced in turn allows more people to feel plugged into to something beyond themselves, and connected to and moved by the emotional capacity that makes us all human. For that reason, it is critical to our health, not just on an individual level, but as a society, that we continue to make space for cultural exploration and artistic endeavors. And the best part is that no one has the opportunity to do that more completely and easily that those of us who get to live in New York City! The first month of the new decade, like every other month in this enormous, blinding town bursting with creative energy, presents tons of new openings, shows, performances, and exhibits to investigate. Here are a few that I'm particularly looking forward to. Enjoy and happy January! 
1. The Bong Show, through Jan.14
I was totally bowled over by Parasite when I saw it last month, and left feeling awestruck by its utter originality, how gorgeously it was filmed, and how impossible it is to neatly categorize. Although I had heard of some of Bong Joon Ho's prior films, I never went out of my way to see them because The Host, for example, sounds like a horror movie with extra gross-out potential, a genre I historically avoid. Now that I know that Bong's work transcends such lazy classification, though, I'm eager to see more. Cue The Bong Show, a retrospective happening at Lincoln Center from January 7- 14, which features screenings of all of Bong's features to date, including Okja, Snowpiercer, Mother, and yes, The Host, plus a selection of his favorite films by other directors as well.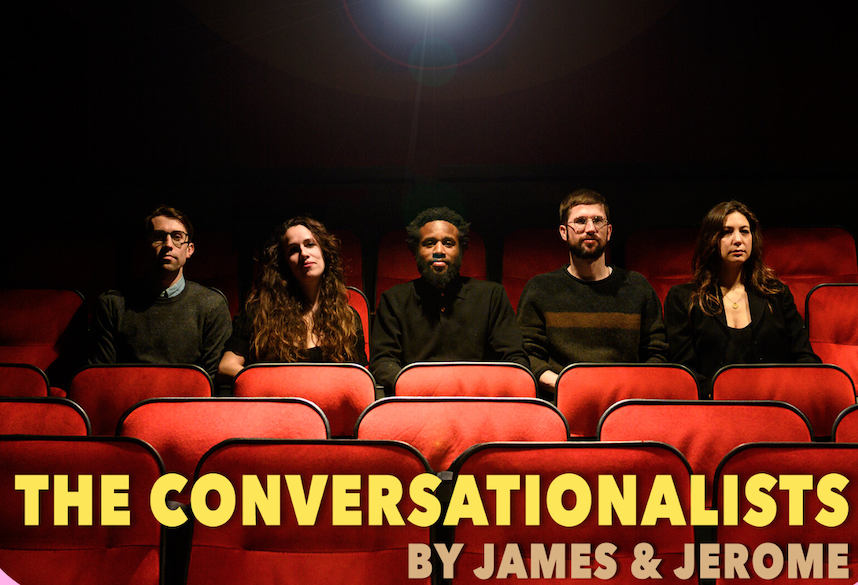 2. The Conversationalists, through Jan. 25
On January 8, The Bushwick Starr is premiering its new show The Conversationalists, which is billed as a live "movie" with concert-like tendencies and storytelling roots. The creative minds of James & Jerome, a musician-storyteller duo, and director Annie Tippe are behind this intriguing piece, which explores a triangular friendship between an unlikely group that spans generational and cultural divides. The piece runs through January 25. 
3. My Name is Lucy Barton, Jan. 15
After tearing through The Burgess Boys over Thanksgiving weekend, I was reminded how much I enjoy reading anything Elizabeth Strout has ever written. And, the fantastic HBO miniseries version of Olive Kitteridge starring Frances McDormand a few years back proved that Strout's work translates well to scripted performances. All of this is to say that my January goal in terms of theater is to get tickets to see Laura Linney in My Name Is Lucy Barton when it opens on Broadway on January 15. The show is coming off a sold-out London run, which earned stellar reviews, and I have a feeling this is going to be the perfect midwinter night out for me. 
4. Zlatne Uste Golden Fest, Jan. 17-18
January always presents one of the cooler ways to celebrate Brooklyn's diverse, multi-ethnic culture in the form of the annual Zlatne Uste Golden Festival, a music and dance party featuring over 50 Balkan bands performing live music over two nights on five stages. The party—now in its 35th year—will draw thousands of revelers to The Grand Prospect Hall on January 17-18 for dancing, Balkan and Middle Eastern food, a craft marketplace, and more. 
5. Stella Donnelly, Jan. 18
There is a very good chance that out of the wonderful music from 2019, you missed out on Beware of the Dogs, the full-length debut album by Australian indie pop singer-songwriter Stella Donnelly. She caused a bit of a buzz back in 2017 with her mournful ballad "Boys Will Be Boys" that addressed misogyny and sexual assault, striking a nerve in the context of the #MeToo movement. Right from the very first verse, the song just grabs you: "My friend told me of a secret/Told me that she blames herself/You invaded her magnificence/Put your hand over her mouth." That type of direct and frank songwriting permeates throughout Beware of the Dogs, whether Donnelly's topics concern predatory men ("Old Man"), the trials and tribulations surrounding relationships ("Allergies," "Mosquito," "Die") or moments of introspection ("Lunch," "Face It"). As angst-ridden and bittersweet as her frank and wry lyrics are, they are all wrapped in this delicate and catchy pop package with Donnelly's charming and lovely voice. The singer-songwriter will embark on a very brief tour of the States that includes a date at Music Hall of Williamsburg on January 18. Seeing her live will make you realize what you missed in last year of the old decade, but also what you can look forward to from her in the new one.—David Chiu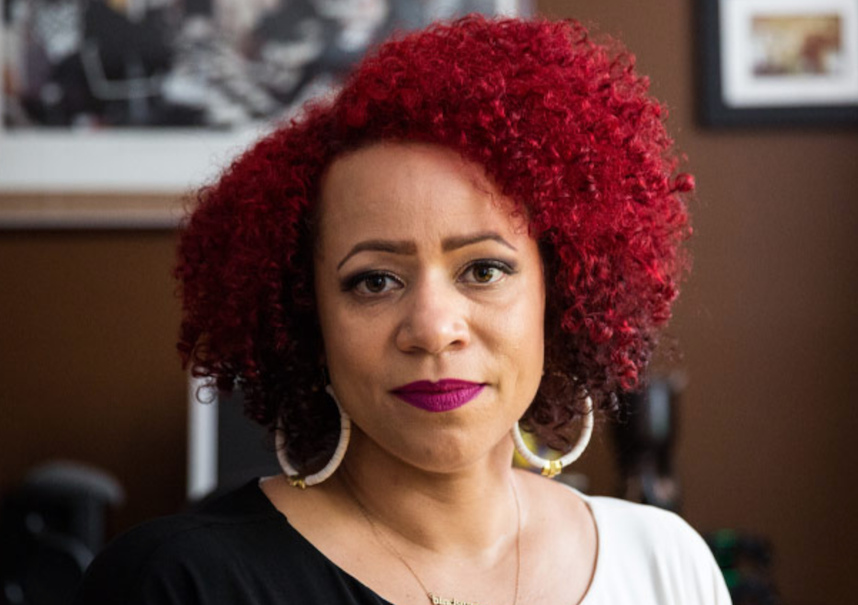 6. MLK Tribute at BAM, Jan. 20
On January 20, BAM will host its traditional annual tribute to Dr. Martin Luther King, Jr., starting at 10:30am. The day-long celebration of Dr. King's life and indelible legacy, which is now in its 34th year, will feature Nikole Hannah-Jones, who created the New York Times Magazine's 1619 Project, as its keynote speaker. Other highlights include musical performances by Son Little and The Brooklyn Interdenominational Choir, as well as a screening of Amazing Grace, the Aretha Franklin concert film, and an art exhibit by students from the NYC Housing Authority. 
7. Worlds Beyond Earth, Jan. 21
The American Museum of Natural History is celebrating its 150th year in 2020, and they're kicking things off with a new Hayden Planetarium show that is open to the public on January 21. Narrated by Lupita Nyong'o, Worlds Beyond Earth will take a deep dive into the planets with which we share our solar system. If you've never been to a show at the planetarium I humbly suggest you get yourself a ticket, and if you have you're probably already signing up. 
8. The Brooklyn Podcast Festival, Jan. 22-26
The Brooklyn Podcast Festival is back on January 22-26, with live recordings of more than 15 podcasts taking place at The Bell House, Union Hall, and BRIC House. Perhaps you're already a superfan of Great Moments in Weed History (sidenote: What is this and why didn't I know about it?!), M Train, The Bechdel Cast, The Bowery Boys, or one of the other featured podcasts, but this might also be the perfect time to find the next thing that is going to get you through those brutal winter subway commutes. 
9. #davidxwiley, Jan. 24
I doubt anyone who had the good fortune to see the triumphant Kehinde Wiley show at The Brooklyn Museum a few years ago will ever forget it, and now there's an exciting new exhibit featuring one of Wiley's seminal works. Starting on January 24, Napoleon Leading the Army Over the Alps, which is part of the Museum's permanent collection, will be exhibited alongside the painting on which it is based, Jacques-Louis David's Bonaparte Crossing the Alps, which has never before been on view in New York.   
10. Lunar New Year Firecrackers, Jan. 25
Every year, I tell myself I'm going to sneak out of work at lunchtime and head to Sara D. Roosevelt Park on the LES to see the Lunar New Year Firecracker Festival in person. Will the Year of the Rat be the time I finally do it? I hope so, because the event promises hundreds of firecrackers, lion and dragon dances, and lots of lots of dumplings to eat. This year, its happening on Tuesday, January 25 from 11am- 3:30pm. 
11. Weakness is the Brand, Jan. 28
There is no better month than January for lying on one's couch and watching TV, and with some of my personal favorites like Sex Education and Grace and Frankie returning for new seasons, plus a backlog of shows like The Dublin Murders and Righteous Gemstones to watch, my dance card is basically already full. That said, I will make room for the January 28 premiere of Maria Bamford's new stand up special, Weakness is the Brand, because it is guaranteed to make me laugh.