If there's ever been a time to bow out of the 24-hour news cycle, we're in it. Just a few minutes of hearing people argue about who can or cannot beat Trump or being bombarded with coronavirus updates is enough to instigate a full-blown panic, and it just isn't worth it. Because of my day job, I've recently been forced to spend a lot of time reviewing corporate pandemic policies—which are of course designed with the worst case scenarios in mind—and I've found myself seriously contemplating things like what I will do in I'm in an I Am Legend situation and my contact lens supply runs out. It's not a great headspace to be in, and it's also not the way I want to live my life. So, no more, I say! March is here and we've got crazy warm weather (no, I am not going to freak out in this exact moment about why that is and what it means for the planet) and loads of things to hold our attention that aren't related to nationwide hysteria. As is always the case in this incredible town, the cultural possibilities are endless this month—there is a litany of museum and gallery openings, readings and book releases, plays, live performances, premieres, concerts, and more to choose from. We've compiled some options that stood out to us in particular below. I won't deny that we live in scary, unpredictable times, but making a few plans here and there to immerse yourself in beauty and creative energy could go a long way in counteracting the negativity out there that threatens to overwhelm. Give it a shot this month, and please report back if anything you see or experience really speaks to you! 
1. Judd at MoMA, now on view
Ever since I went to Marfa, Texas several years back and took the half-day tour of the Judd Foundation there, I've been pretty obsessed with the spare, industrial sculptures of Minimalist pioneer Donald Judd. This month marks the opening of MoMA's much-anticipated retrospective of Judd's work, the first at a US museum in 30 years, and the early reviews confirm my belief that this is an exhibition that is worth dealing with the crowds. Judd will be up until July 11, and if the 60+ pieces on display on the 6th floor of the MoMA don't fully scratch the itch, several galleries and spaces around town, including Judd's former loft and workspace on Spring Street, will be offering companion shows. 
2. Deacon King Kong, March 3
Red Hook native, musician and National Book Award winner James McBride has a new book out this month, Deacon King Kong, set in his home turf. In the Times Book Review, Junot Díaz found much to love about this heavy drinking church deacon accused of a murder he has blanked out on: "McBride's ability to inhabit his characters' foibled, all-too-human interiority," he wrote, "helps transform a fine book into a great one." McBride reads from it tonight, March 3, at Greenlight Bookstore, but that's not the only work of his to keep on your radar. His second novel, The Good Lord Bird, about the abolitionist John Brown and his failed attempt to lead a slave rebellion at Harpers Ferry, is being turned into a Showtime series starring Ethan Hawke, a longtime fan of McBride's work.—Nicole Davis
3. First Cow
, March 6
At this point, I'm convinced that it's worth seeing any movie that A24 releases, and First Cow, which comes out on March 6, looks like another good pick. Director Kelly Reichardt, who was behind Meek's Cutoff, is back with a tale about friendship and the pitfalls of capitalism that is set in the Old West and involves two drifters who decide to make their fortune by stealing milk from a rich man's cow to make cakes that they sell back to him and his cronies. Reviews say it is a small story, but one that is beautifully filmed and exceptionally acted. 
4. A Midsummer Night's Dream, March 7
Having just seen the stage version of Fleabag broadcast from London's National Theatre on a movie screen at BAM last week, I'm amped about this month's presentation of Nicholas Hytner's acclaimed production of A Midsummer Night's Dream from the Bridge Theatre last summer. Fans of Game of Thrones will be happy to see Gwendoline Christie in the role of Titania, but the real reason this version of Shakespeare's most famous comedy is so exciting is Hytner's innovative, immersive staging, which features audience interaction, trapeze acrobatics, and Beyonce tunes. The screening, which is of a previously recorded live performance, happens at noon on March 7. 
6. Melissa Clark at Murmrr, March 11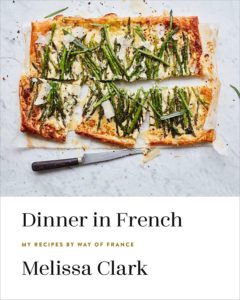 Like almost everyone else I know who loves to cook, I am devoted to the New York Times Cooking app, which is in my opinion a much better reason to subscribe to the Paper of Record than their political coverage these days. One of my favorite sources there for reliable, delicious dishes that feel current but not too trendy is Melissa Clark, who you may also know from her frequent appearances on NPR. Clark, who grew up spending summers in France with her family, has a new cookbook out full of simple, weeknight-appropriate recipes for French food sans the fussiness. She'll be at Murmrr Theatre on March 11 to promote Dinner in French, appearing in conversation with fellow food writer and Top Chef judge Gail Simmons. 
6. Studio 54: Night Magic, March 13
When I was in high school in the 90s, I considered it an unconscionable injustice that I was born a couple of decades too late for the glitter and glitz of Studio 54. The iconic club was open for only 33 months, but it defined an era and set a new standard for fashion and freedom of identity and expression until it shuttered in 1980. Who am I kidding, though? Even if I had been the right age to be exploring NYC nightlife back then, I probably wouldn't have been cool enough to rub elbows with the "it people" who lined up to get into Studio 54. I can, however, at least get some idea of what it was like at a new exhibit dedicated to the storied late-night party spot, which opens at the Brooklyn Museum on March 13. Studio 54: Night Magic will recreate the innovative and experimental spirit of that precise time and place in New York City history through photography, fashion, drawings, fim, costume illustrations, and set designs. Tickets for timed and untimed viewings are available now, and It is strongly recommended that you buy one in advance.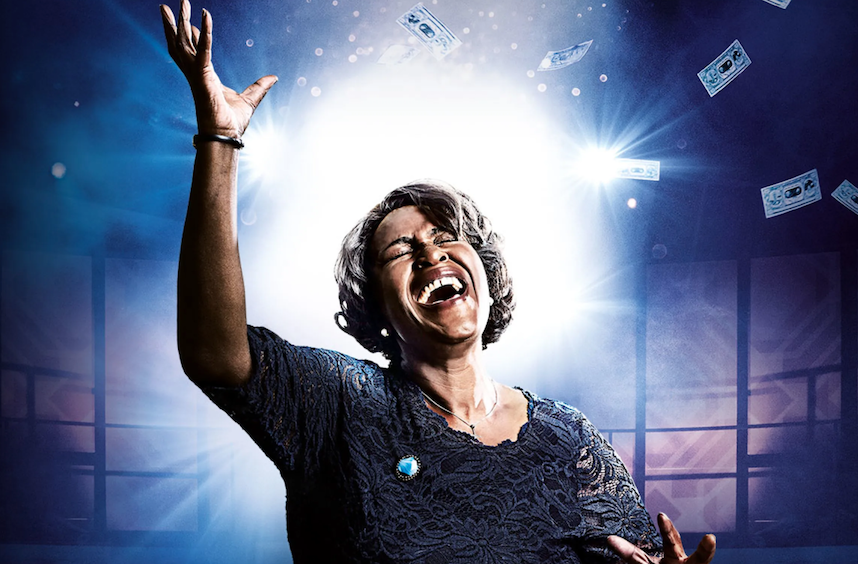 7. Caroline, Or Change
, March 13
Speaking of Studio 54, the venue, which is now a theater, is staging the hit musical Caroline, Or Change, by Tony Kushner (Angels in America) and Jeanine Tesori (Fun Home) this month. Fresh off a very successful run in London, this new production stars Sharon D. Clark, whose performance as a black maid working for a Jewish family in 1963 Louisiana won her an Olivier Award. Performances begin on March 13.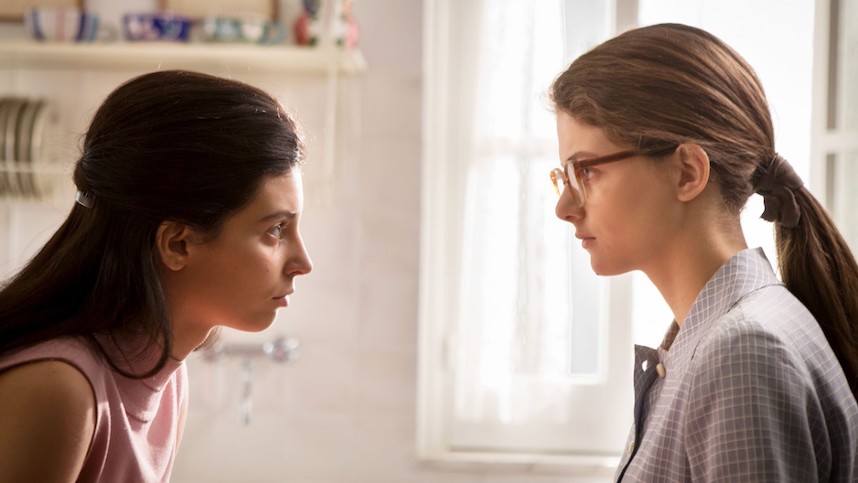 8. A Trio of Literary TV Shows, March 16 & 18 
If you judge TV projects by the big names attached to them, it seems that The Plot Against America, the new HBO miniseries based on the 2004 novel of the same name and premiering on March 16, will be the television event of the season. Not only was the book written by Philip Roth and adapted by David Simon and Ed Burns, but it stars Winona Ryder, John Turturro, and Zoe Kazan. And then there's that whole thing with the plot, which involves an alternative history in which noted racist and Nazi sympathizer Charles Lindbergh beats FDR in the 1940 presidential election, being really f'ing spot on given what we're all experiencing in 2020. I will definitely watch it, but the show I'm personally holding out for this month is the second season of My Brilliant Friend, which drops on the same night and is the next step in the saga of my beloved Neapolitan Novels by Elena Ferrante. Given how much I adored the books, I was surprised by how flawless I found the first season of the television adaptation, because when does that EVER happen? There's no way I'd miss the next phase of Lila and Lenu's story played out on the small screen, even if it means I have to put off watching Little Fires Everywhere, another bestseller-turned-tv-show starring Reese Witherspoon, Kerry Washington, and Joshua Jackson, which premieres on Hulu on March 18. 
9. The Glass Hotel, March 24
If you have not yet read Station Eleven, Emily St. John Mandel's imagining of a flu pandemic that wipes out most of human life and the world as we know it, now might be too frightening of a time. (Though it is more beautiful and uplifting than you might imagine.) Her followup calls to mind another true-to-life scourge, Bernie Madoff. In The Glass Hotel, which comes out on March 24, the guests and staff of a boutique hideaway all enter the orbit and ill-conceived scheme of a man whose trajectory is ripped out of 2008's headlines. Station Eleven fans will be happy to find familiar characters and references in this new novel, which teases out some of Mandel's favorite themes, like the idea of alternate worlds. In light of her new novel and the specter of the coronavirus, her reading on March 24 at Greenlight should be a fascinating evening with the Brooklyn author.—N.D.
10. This Crowd Loves You, March 29
When 33-year-old comic Steve Whalen died unexpectedly a few weeks ago, it was a shock to the NYC indie comedy community, where he was often called "Mr. Jokes" based on a character he played on The Chris Gethard Show. On March 29, Whelan's friends, who happen to be some of the funniest comedians in town, are throwing a charity fundraiser in his honor at The Bell House. Tickets to This Crowd Loves You: A Salute to Steve Whalen, are just $7, which is a ridiculously low price to pay to see people like Jo Firestone, Aparna Nancherla, Josh Gondelman, Emmy Blotnick, Dan Licata, Clare O'Kane, and Mary Houlihan all in the same night. But more importantly, it's a really nice way to pay tribute to a person who loved to make people laugh and whose life ended way too soon.