Another month's passed, and we're closer than ever to being back in the privileged position of having nearly endless possibilities for taking in incredibly diverse and top-notch creative and artistic experiences in our city again.
Last week, I was lucky enough to attend an outdoor performance of Tartuffe by the Moliere in the Park theater company, and I have to say, being able to see a live theatrical production in person was exhilarating. (The perfect weather didn't hurt either.) It made me even more excited than I already was about the culture offerings shaping up for June 2021, some of which we thought we'd bring to your attention so that you can start planning now.
Check out our tips below, and please let us know in the comments if you have any others you're especially looking forward to! Happy June everyone!
1. The Other Black Girl, June 1
Zakiya Dalila Harris' debut novel, The Other Black Girl, is on the top of every list of must-read summer books I've seen, and it's not hard to see why when it's being billed as "Get Out meets The Devil Wears Prada." It's a tale of two young Black women, who are navigating their nascent careers in the overwhelming-white publishing industry in New York City, and what happens when their dynamic turns potentially sinister. Sounds like just the page-turner I need to (hopefully, finally) break my pandemic-induced reading slump. Today, Harris will be appearing in conversation with writer Brit Bennett (The Vanishing Half) at a live book launch via Zoom sponsored by Greenlight Bookstore, and you can register here. 
2. Hymn to the City, June 3–5 
Thanks to Covid-19 and ongoing renovations to David Geffen Hall, it's not clear when we'll next be able to see the New York Philharmonic perform at Lincoln Center. But this weekend, you'll have the rare chance to see the world-renowned orchestra featured in a venue like no other: the sprawling, verdant Green-Wood Cemetery. Hymn to the City is a collaboration between the Philharmonic and Death of Classical that is intended to celebrate New York's singular spirit of resilience and renewal after the debacle of a year we've all been through. The event, which takes place between June 3–5, involves a tour of the cemetery, live music, dance, and poetry. Tickets for this once-in-a-lifetime event are $100 apiece. 
3. Changephobia, June 4
Working from home for the past year plus has cast a harsh spotlight on the fact that I have not been keeping up with new music and don't have much to listen to during the few hours a week when I'm not stuck on a Zoom call. I read about the forthcoming solo album from Vampire Weekend alum Rostam Batmanglij, Changephobia, and have been listening to the early-released track 4 Runner quite a bit recently—it's got a really dreamy, yet upbeat, vibe that is meshing well with my late-spring mood, and has me anxiously awaiting the full album drop on June 4. 
4. Lisey's Story, June 4
I'm already panicking a little about what will fill the TV void now that Mare of Easttown has concluded its thrilling run on HBO. So, I was excited to read about Lisey's Story, a new miniseries based on the Stephen King novel of the same name that is debuting on June 4 on Apple+. The always impressive Julianne Moore is joined by a talented and notable cast that includes Joan Allen, Clive Owen, Jennifer Jason Leigh, and many others, in this story about a woman who draws the attention of a stalker who is obsessed with her late husband's writing. Advance reviews are mixed, but I think I'll still check this one out, especially in light of the fact that King himself wrote the screenplay. 
5. Brooklyn Pride, June 7–13
Brooklyn Pride is back with in-person events for 2021, and that means it's time to get on out there and celebrate! The slate of happenings has something for everyone, including a 5K run/walk, a screening of The Princess Bride, virtual paint and sip and drag bingo, live concerts, and a street fair spanning Atlantic Ave from 4th Avenue to the waterfront. Happy Pride, everybody, and what a thrill to think that we all get to celebrate together again! 
6. In the Heights, June 10
I'm ashamed to admit this in a public forum, but I've never seen Hamilton in any form, a fact that always makes me feel like a terrible New Yorker. But I did manage to see In the Heights, Lin-Manuel Miranda's first Broadway musical, and I was absolutely in love with it at the time. What feels like 1,000 years has passed since then, so I'm pumped to revisit the story when the long-awaited film adaptation opens in theaters and streaming on HBO Max on June 10. And then, just maybe, I'll finally figure out a way to get tickets to Hamilton when Broadway reopens this fall. 
7. New York, New Music: 1980–1986
I grew up in the '80s, and I spent a good deal of my childhood rotting my brain with MTV, which marks its 40th birthday this year. A far cry from the slick reality-show-and-Carson-Daly vehicle that the network eventually morphed into, MTV at its outset was scrappy and weird and creative, reflecting the dynamic, edgy music and art scene that was flourishing at the time in the network's hometown of New York City. Nowadays, the community-driven musical renaissance that happened here and included then-emerging talent like Madonna, the Talking Heads, and Run DMC is widely seen as one of the most influential times in musical and cultural history. Beginning on June 11, a new exhibit at the Museum of the City of New York entitled New York, New Music: 1980–1986 will highlight these artists and others as it broadly explores a unique and fascinating era in our city's history that is an indelible part of its cultural fabric. Timed tickets are available for purchase now.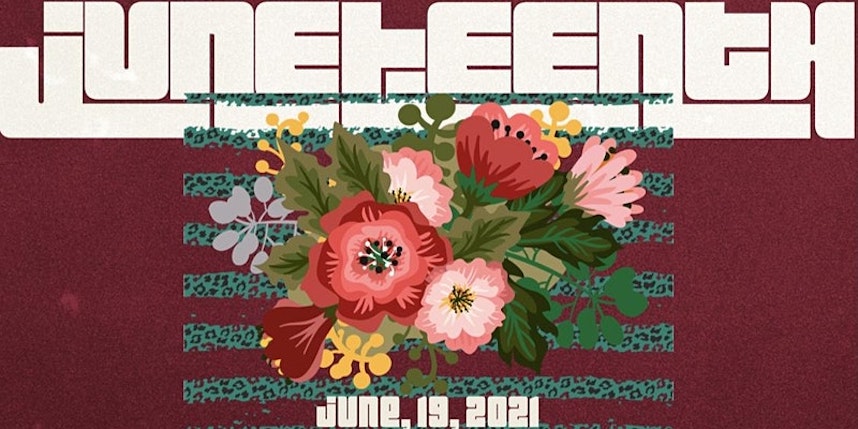 8. Juneteenth, June 19
Last year, Juneteenth was a Friday night and, as I recall it, Brooklyn was positively alive with protests against police violence, as well as revelry and dance parties—despite the fact that we were very much in the middle of the pandemic. This year, that energy and passion continues with a slew of events to observe the holiday, some of which include a parade in Prospect Park, an event called The Big Black Kickback in Brooklyn Bridge Park that features a Field Day, a pop-up shop in Prospect Lefferts Garden, a Juneteenth Jamboree at Now & Then, and a special edition of Drunk Black History at the Bell House. Hopefully the celebration will be even bigger this year, now that it falls on a Saturday and Covid is much less of a threat. 
9. BAM CinemaFest, June 23–29
Beloved Brooklyn arts institution BAM is finally reopening this month, and has already announced that it is bringing back BAM CinemaFest, starting on June 23. Although the festival lineup has yet to be announced, past years dictate that it will be a well-curated showcase of fantastic, thought-provoking indie films that will kick off your return to indoor movie theater-going with a bang! I plan to mark my calendar and keep watching BAM's website for updates.