12 Summer Reads We Couldn't Put Down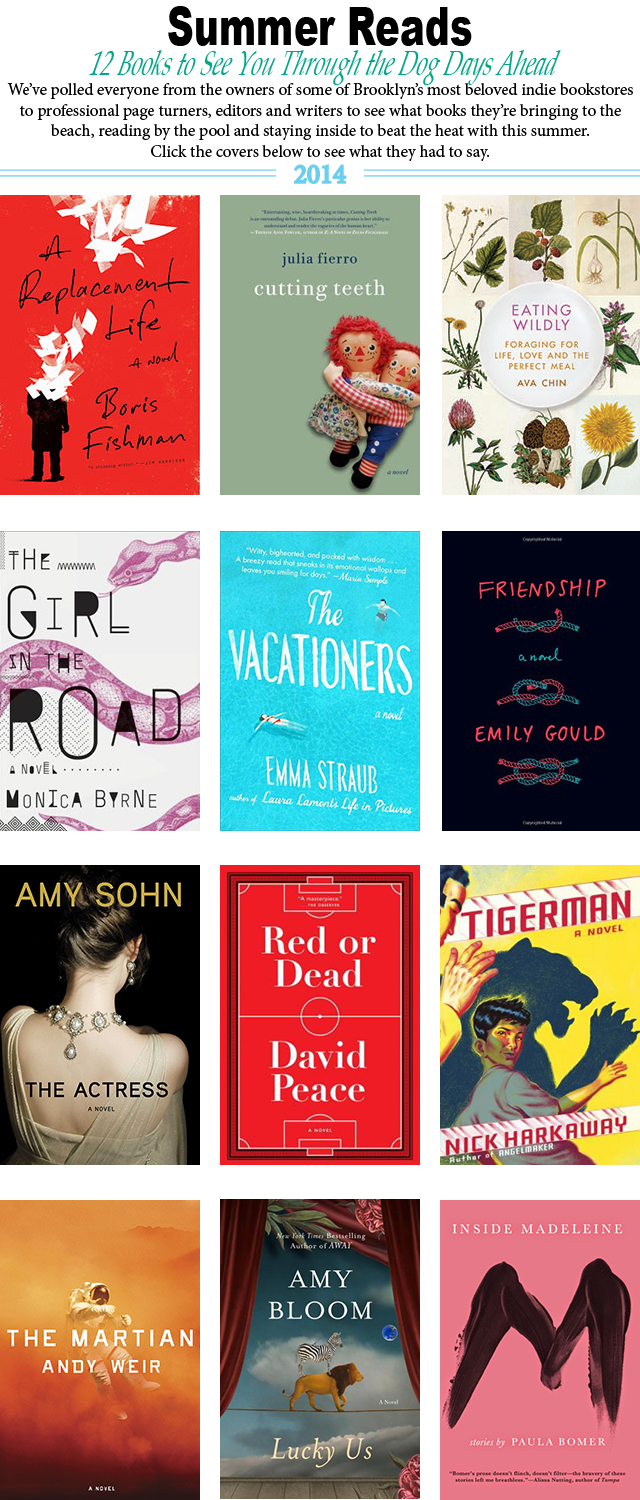 ---
Recent Articles
You don't need a car to get out of town for a few days. Greenport, on the tip of Long Island's North Fork is an excellent spot to explore by bike. Between the surrounding vineyards, Shelter Island and the town itself, a fishing village that is re-emerging from some pretty depressed economic times, with tons of new restaurants and shops lining the small downtown, there's plenty to do, see, explore and taste.
Even your wildest adventures in New York City apartment hunting won't prepare you for the tour of House 17 in Nolan Park on Governors Island that is The Enchanted Realm of René Magritte. Conceived, produced, and directed by Exquisite Corpse Company, this site-specific play is a skillfully envisioned interactive piece of theatre that invites you into the life, the […]
In celebration of frozen confections we talked the nice folks at OddFellows Ice Cream on Kent Avenue in Williamburg to let photographer Spencer Starnes hang around for a few hours while they made batches of ice cream (and some boozy popsicles) for their locations around the city. They pasteurize all their dairy in-house, for an exceptionally creamy and delicious base. From there the flavor combinations really know no bounds, and the shop has served more than 200 different scoops since they opened in 2013. We dare you not to run out and get a cone after taking a peek at these pictures.
The lead-up to Labor Day always makes us feel as though we need to do every last, fun thing before September. But it's not as if this supremely pleasant weather is going away. We have another full season of beautiful weekends ahead, one of which could be spent cruising the New York harbor in a […]
BanterGirl is Trish Nelson's new production company dedicated to helping women in comedy create film, television, podcasts, and other projects. "There's a standard formula that Hollywood uses," says Nelson. "I, along with a lot of other women, are trying to dismantle that."
It feels different today, right? In the early morning hours, we're talking before 7am, there was even a hint of fall in the air for a few moments. It might be a good day to live dangerously and eat your lunch in the park or even take a stroll, for fun, come afternoon. Speaking of which, […]