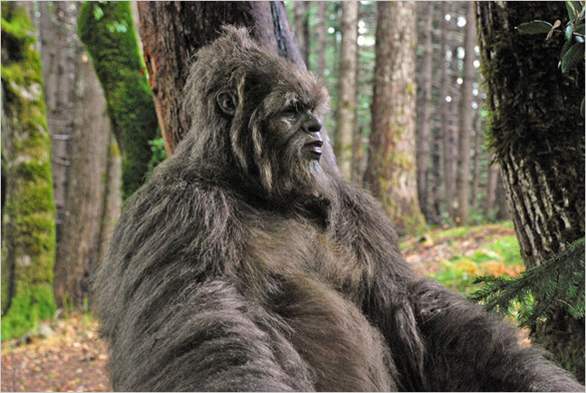 On Thursday, the Brooklyn Academy of Music kicked off their third annual BAMcinemaFest. The festival prides itself on putting American independent films the spotlight. Two dozen features and an equal number of short films will play over the next 9 days in this year's fest, mostly culled from the film festival circuit. While they may have made waves at Sundance, they aren't likely to hit the local metroplex anytime soon. That is precisely why you should make the effort to see these films now. These movies were made to be seen in the theater, and while your couch may be comfortable, the Netflix experience is not the same thing. Here are five to see before the festival ends on June 26.
The Color Wheel (Sunday, June 19, 7pm) is the second feature by the young Brooklyn director Alex Ross Perry. The director and his co-writer, Carlen Altman, also star in the black-and-white film as a pair of almost estranged siblings on a roadtrip of necessity. The pair bicker incessantly and draw out each other's insecurities through their unceasing sarcasm and biting wit. The duo makes everyone uncomfortable with their infighting and the intentionally uneven cinematography and grainy film quality only add to the discomfort.
A wildly different documentary is Senna (Sunday, June 19, 4:15 pm), which focuses on Ayrton Senna, a Brazilian Formula One racing legend. The film uses vintage racing footage to tell the tale of the speed demon, but instead of on-camera interviews with sports historians and fans, director Asif Kapadia chose to use audio-only interviews laid over the racing footage. It's a fascinating approach and is eminently watchable, sports fan or not.
The Redemption of General Butt Naked (Monday June 20, 6:50 pm) is the story of a brutal Liberian warlord who becomes a born-again evangelical Christian on the hunt for forgiveness. Filmmakers Daniele Anastasion and Eric Strauss follow him as he returns to the scene of his horrifying crimes aiming to make amends, determined to help those he once harmed. It's an emotionally complex and devastating film about genocide and redemption.
Last Days Here (Wednesday, June 22, 6:50 pm) is a fascinating look into the world of Bobby Liebling, the front man of the '70s metal band Pentagram. The group was a devilish heavy metal outfit that benefited from Liebling's charismatic and paranoid stage presence. However, Liebling fell into a self-destructive drug-fueled tailspin that doomed the band. Documentarian Don Argott and co-director Demian Fenton tracked down the now hauntingly decrepit rocker as he tries to kick addiction and get his band back together for one last shot at stardom.
Letters From the Big Man (Friday June 24, 6:50pm) is a quirky film with a serious ecological message. It stars Lily Rabe as a wildlife researcher in Southern Oregon studying the effects of a forest fire when she realizes she in turn is being studied by a Sasquatch-like creature. Instead of being frightened, she forms a bond with the creature whose habitat is being threatened by humans. The film is a powerful meditation on the environment without the heavy handedness of a Greenpeace ad.