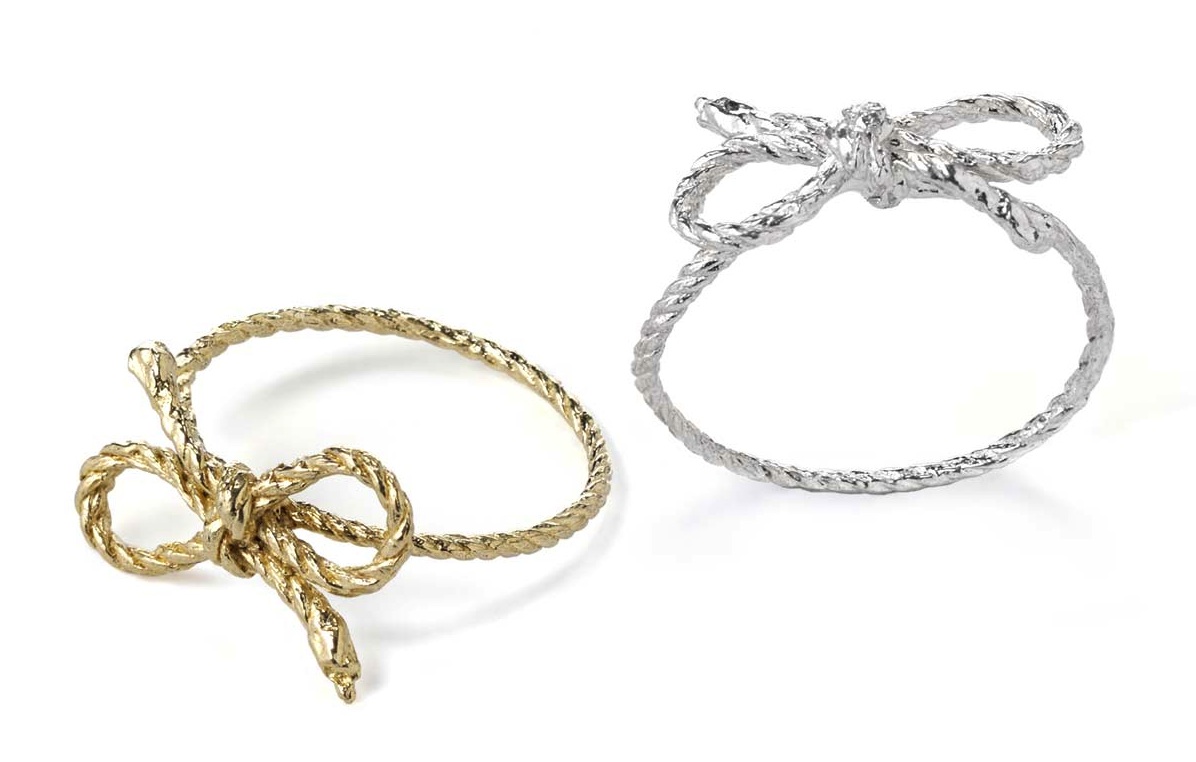 UncommonGoods, an online seller of handmade and designy goods based in Sunset Park, puts a few spins on the typical marketplace for gifts. They donate a portion of each sale to a non-profit org, and they often host Design Challenges that award money and assistance (in the form of an UncommonGoods vendor contract) to budding designers.
Their latest contest is the Jewelry Design Challenge, which got over 200 entries (six of which came from Brooklyn). The public is invited to vote on the winning designs through Sept. 19, and the top five entries will then be judged by a trio including Kiel Mead, who makes elegant, often humorous jewelry and modern furniture from his Brooklyn Navy Yard studio. Matchsticks, drill bits, badminton birdies and retainers are all fair source materials for Mead, though he's had the most noteriety with string.
His hand-cast Forget Me Not ring, which he designed while still an undergrad at Pratt, and began selling in 2005 at The Shop at Cooper-Hewitt, the National Design Museum, bears a striking resemblance to pieces that Tiffany & Co. rolled out earlier this year. It's not the first time a company has copied this ring, but apparently it's the first time a company hasn't ceased production once Mead's original design was brought to their attention.
Regardless…UncommonGoods is offering BB readers a chance to win some bling in exchange for picking their favorite jewelry designer in the challenge. You can win either Mead's famous Forget Me Not ring or one of his Heartsmith rings (both in silver) by voting on the 35 Jewelry Design Challenge entries on UncommonGoods' public voting pages (the contest entries begin with "Garden Party" on page 1, and end at the "Chained Necklace" on page 3). Once you vote on your favorite, post the link in the comments below; we'll choose two random commenters once the voting period ends on Sept. 19.