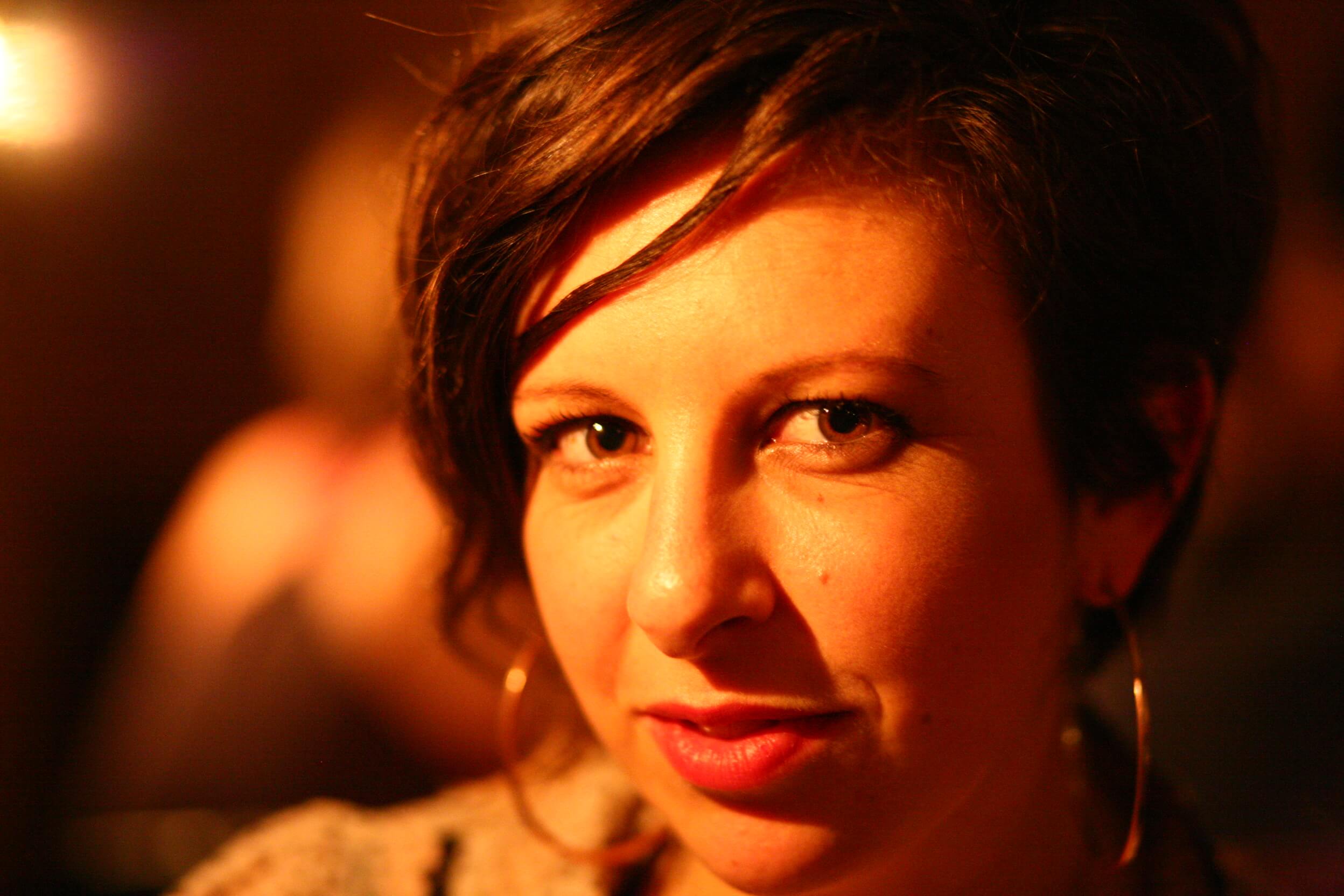 Name:
Steph Brown aka Lips
Age:
30
Occupation:
Musician
Neighborhood:
Williamsburg
Relationship Status:
SingleI avoided drinking green beer this weekend by forgoing St. Patrick's Day celebrations in the city for a trip to Sleepy Hallow where I camped out until it was all right to wear a color other than kelly green. When I got back to Brooklyn, I headed to
Manhattan Inn
in Greenpoint, the decidedly more subdued second venue from the duo behind
Glasslands Gallery
, and it was in the piano bar's backroom that I first saw
Steph Brown
, better known as
Lips
, sitting at a white baby grand piano getting her mic checked. Steph moved here from New Zealand five years ago and began performing under her mouthy moniker a year or so ago. Her set of electro-pop original songs with bluesy undertones and an ability to simultaneously sing, play keys and make beats on a drum machine put my multi-tasking skills to shame, so when her set was over, I had to ask her: What'd You Do This Weekend?
FRIDAY:
I was in the studio. I was in
Spin Studios
, which is in Long Island City. A friend of mine is working there as an engineer, and we took in a track of mine that we're trying to mix. It's basically produced, but we're trying to mix it. It was good. It was a little big like two steps forward, one step back, but that was my Friday.
SATURDAY: I slept in. I did a little bit more work in the afternoon, and then I went to a fundraiser party in DUMBO, which was raising money for legal aid in anticipation of May 1 strikes [being organized by Occupy Wall Street]. They imagine there's going to be some arrests on that day, so in anticipation of that, they're raising money for the legal fees that'll be incurred. The fundraiser was in a rooftop apartment on Bridge Street. It was somebody's apartment that they'd donated for the night. It was lovely. I never really go to DUMBO. That was Saturday late night. In the earlier evening, I went to a St. Patrick's Day party in Williamsburg, which was on another rooftop. I have a little bike gang crew. It's more like my best friends, and we all have bikes. At the moment, there's just four of us, but if anyone else wants to join, they're welcome, but they have to have a fresh name. You can't just go by your regular name. I'm still working on mine at the moment, but because my first name is Steph and my middle name is Kate, I'm going by Skate. I feel like I have to have an extra something though. Maybe I'll put two A's instead of one. We were all going to this other party, so we biked together to DUMBO. That was awesome because it was such a nice night.
SUNDAY: It was funny. I had these two kids from NYU, one of them is doing a photo documentary assignment and needed someone to photograph. I didn't really know him, but he wrote and asked if he could photograph me, so he came to my apartment. His friend is a journalism student and she came too. We did a little interview and photo session. It was really fun. They were lovely, lovely people. I did that and then I worked on the track from Friday. I completed it, so I had the best day.
RATING: Honestly, it was a pretty average 3. There were some high points, but I did a lot of work.