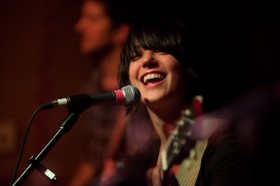 Today from our Twitter feed we learned Williamsburg is getting a new record store and we were glad to see Sharon Van Etten get some love from Lollapalooza this year. Also, Matt Groening finally admitted The Simpsons' Springfield is based upon the town in his native Oregon.
@patkiernan Gleeful front page headline from Oregon after revelation that the Simpsons live there: pape.rs/TheyreOurs
@adam_rathe Welcome to the neighborhood. RT @roughtradeshops: We're very proud and excited to announce our new store
@yuppieblog 2012 Lollapalooza LINE-UP RELEASED!!!