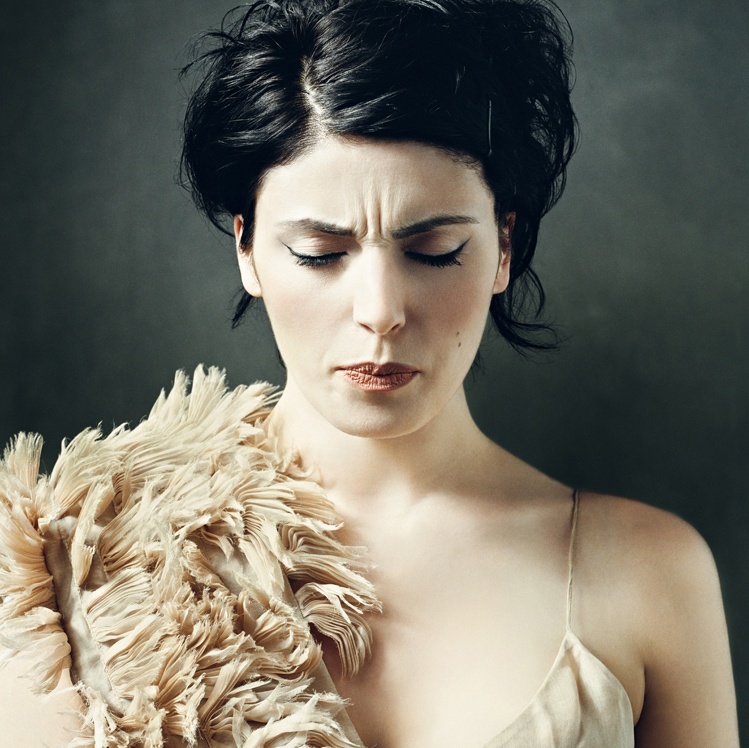 It's not often that you have an album whose opening song begins with the lines: "Pick up the phone/I'm pregnant with your baby/I wanted you to know/The dreams that I've been having lately." That atmospheric and moody track, titled "Pick Up the Phone," from Carina Round's latest album Tigermending, characterizes of this British singer-songwriter's ability to provoke the senses through both subtle and direct means.
The Los Angeles-based Round is not exactly a newcomer, having recorded several records since 2001's The First Blood Mystery. She's been previously compared to PJ Harvey perhaps due to because of her riveting singing at times, and her ambitious and ethereal sound can be likened to Tori Amos with a hint of the pop flair of Florence + the Machine. With an impressive pedigree that includes working with the likes of Smashing Pumpkins' leader Billy Corgan and Eurythmics' Dave Stewart, Round is shamefully underrated as far as greater mainstream popularity is concerned.
When I interviewed her three years ago for Spinner, she had left her major label Interscope to go the indie route. It was kind of a crossroads for her at that point. "I just decided not be in the industry anymore," she told me. "I didn't know if I was going to make any more records. I kind of half-quit. My management company kind of called my bluff — 'OK, we'll find you a waitressing job.' I just wanted to be out of it for a while."
Had she had given up on music, we might have been robbed of the very powerful Tigermending. The listener is caught up in Round's swirl of emotions in tracks such as the appropriately titled cinematic-sounding "Weird Dream," the haunting "Mothers' Pride," and the compelling "The Secret of Drowning." Fortunately, those heavy songs are balanced by lovely ballads such as the tenderly folkish "You and Me," which sounds genuine and heartfelt, the piano-dominated "You Will Be Loved," and the gentle  album closer "Simplicity Hurts."
Accompanied by moments of bombastic percussion, feisty guitar playing, and elaborate electronic sounds, Round delivers with mesmerizing vocal performances. If she sounds this fiery on record, one could only imagine how she projects that on stage for those who haven't seen her live. She could probably move the walls of the Knit with that booming sound of hers.
Carina Round is performing Tuesday July 24 at the Knitting Factory, 361 Metropolitan Avenue, Brooklyn, 8:30 pm; $10-$12. Her new album, Tigermending, is out now.