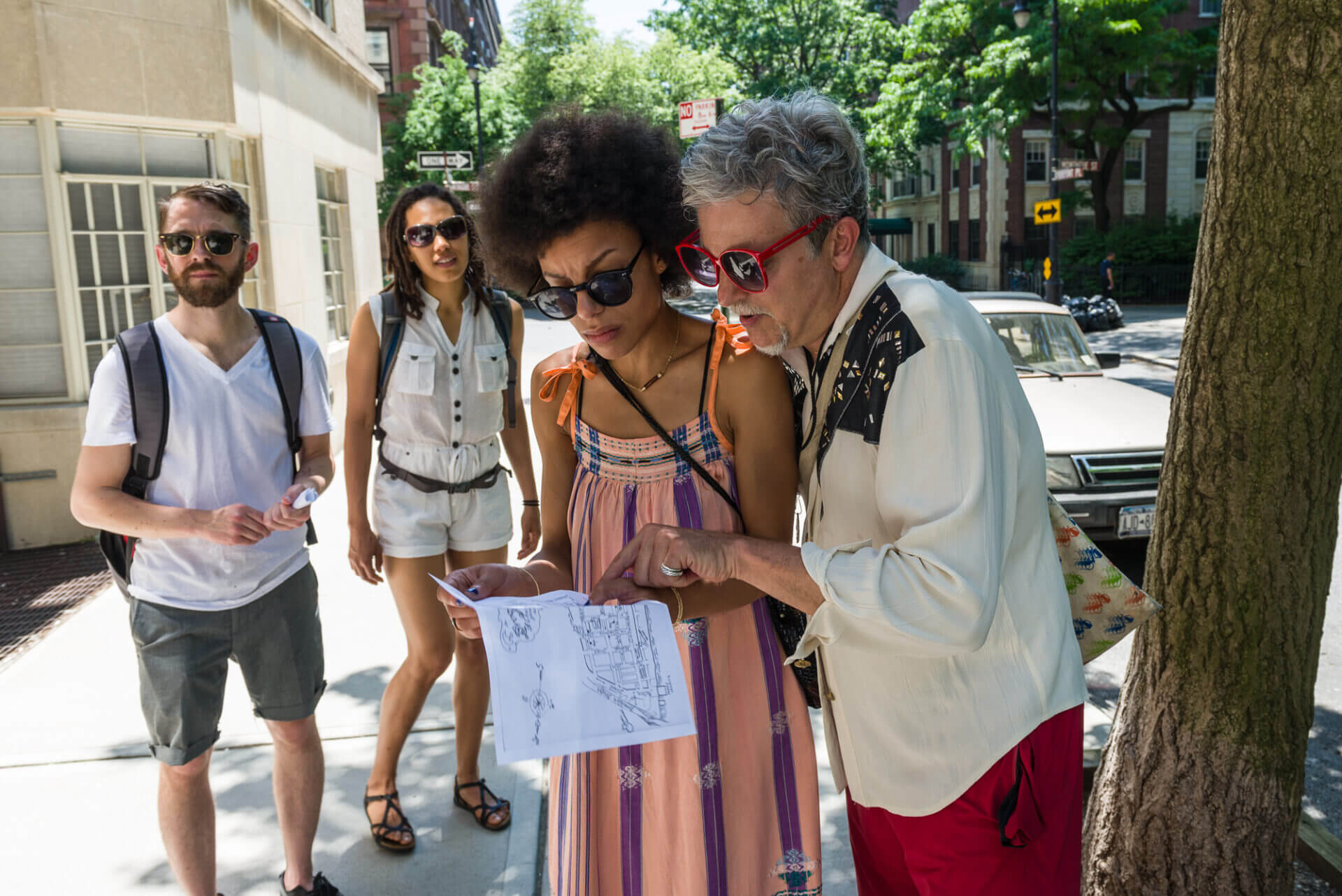 Outdoor theater is typically limited to pavilions in parks, but when ENIGMA debuts on June 29, an interactive mystery will unfold on the streets of Brooklyn Heights, starting at the Promenade. There, an intimate audience of 10 will quickly glean that they are actually a search party for a bestselling mystery writer gone missing, just before the publication of his latest book.
Like Sleep No More meets The Da Vinci Code, ENIGMA is as much a live performance as it is a scavenger hunt for symbols through one of the most storied, picturesque neighborhoods in Brooklyn.
The author's editor—and the real-life creator of the show, historian and author Dr. Kevin Dann—offers a few clues as to the disappearance, and then you are off on a walking adventure with a cast of roving characters, searching for symbols and meaning hiding in plain sight. Your journey will end at a special Brooklyn Heights restaurant for a complimentary drink to keep the line between real life and mystery blurred.
ENIGMA will be the only outdoor mystery theater in Brooklyn when it debuts June 29 and runs each weekend through October. And for BB readers, tickets, normally $60, are half price when you book the adventure for 2 or more people for the first two weekends, June 29-30 and July 5-7. Just enter the code BB at checkout here.
You can even plot out a private quest with Dr. Dann and his actors by supporting ENIGMA's Kickstarter campaign before July 4—just one of the many perks they're offering when you become one of the show's producers.