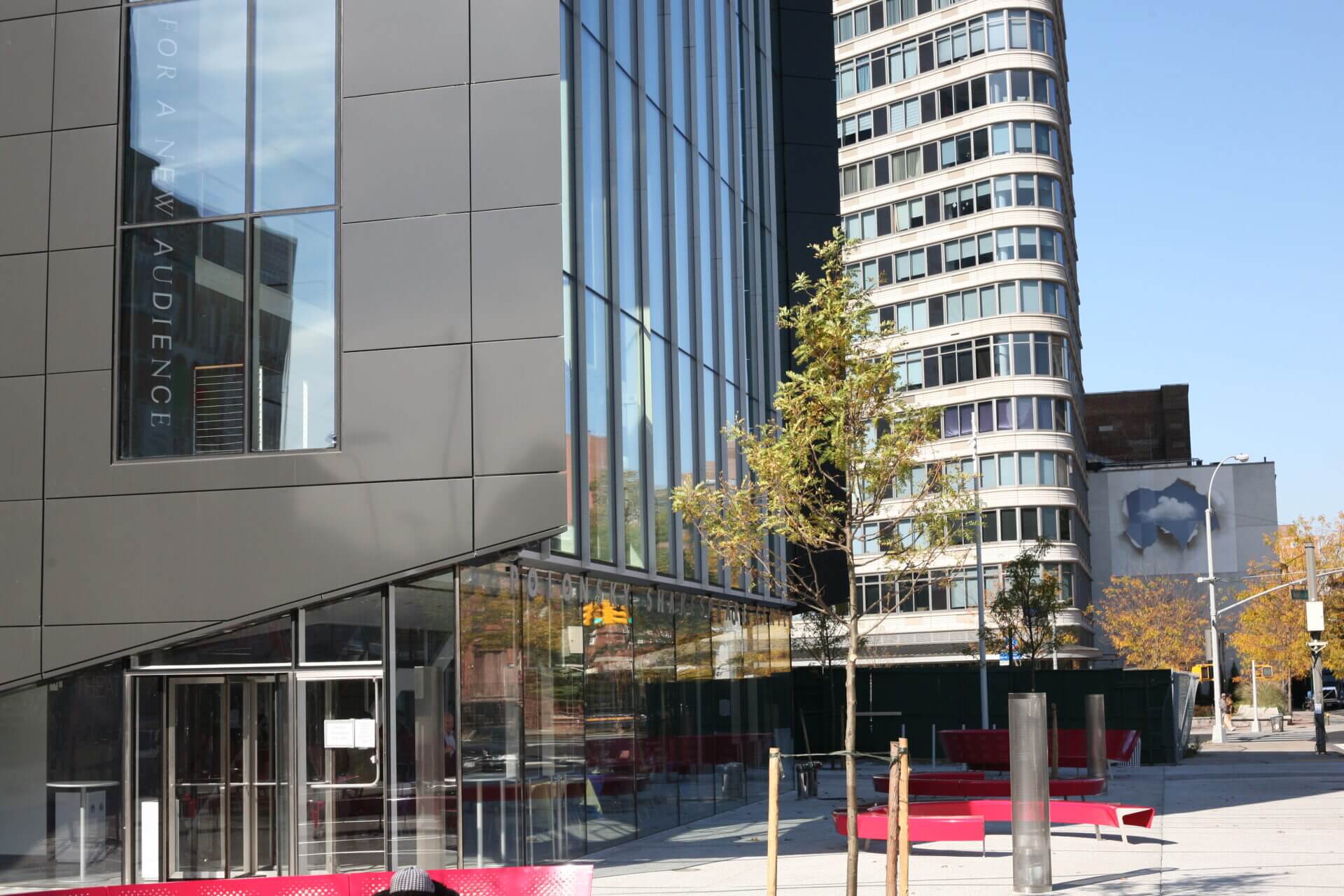 After being nomadic for nearly 35 years, Theatre for a New Audience finally has a home of its own. The classical theater company, founded by Jeffrey Horowitz in 1979, officially opened its doors on Ashland Place two weeks ago, in what is quickly becoming Brooklyn's newest cultural district. The neighborhood now houses approximately 40 different arts and cultural organizations, including BAM, The Museum of Contemporary African Diasporan Arts, Mark Morris Dance Group and BRIC House–a newly minted media arts center. Surrounded by such good company, Horowitz says his theater is finally ready to put down roots.
"We've played off Broadway, we've played off-off Broadway. We've played the Duke on 42nd Street, we've played with the Royal Shakespeare Company, we've toured Italy with John Turturro, and have always been itinerant," said Horowitz at the theater's ribbon cutting last Tuesday. "We could never get a long-term lease anyplace."

It was a premonition on the part of Harvey Lichtenstein, arts impresario and former executive director of BAM, that helped turn things around, Horowitz says. In 2000, Lichtenstein invited Horowitz to have a meeting in his former office, across the street from where Theatre for a New Audience now stands.
"He said (I wrote these words down on a piece of paper that day): 'New York desperately needs a place for a kind of work that has an alternative energy and is rigorous, serious, prodding the establishment. A place where artists will want to give their time. And, in Brooklyn, there's a hunger for this, and there's space.' He didn't just mean physical space–he meant psychological space. He was actually talking about the idea that Shakespeare's classical drama should be alongside great contemporary art in a very diverse district."
Thirteen years later, the theater's construction, which was a $69-million undertaking paid for by a public-private partnership ($34.4 million from the New York City Department of Cultural Affairs and the Office of the Brooklyn Borough President and the rest from private donations), is now complete. Built on an old parking lot and designed by Hugh Hardy and H3 Hardy Collaboration Architecture, Theatre for a New Audience is the first classical theater to be built in NYC in more than 40 years. The building has been named the Polonsky Shakespeare Center, and opens its inaugural season this Saturday, Nov. 2, with a performance of A Midsummer Night's Dream. The quintessential Shakespearean tale is being directed by Julie Taymor (The Lion King). Taymor, a long-time collaborator of Horowitz's, stood next to him on stage last Tuesday looking out into the black-box theater and made a confession.
"I actually never wanted to do Midsummer Night's Dream," she said. "But then this idea of a play that really is about a blessing of a wedding or a blessing of a house, it really felt like this is the play that we should be inaugurating this theater with."
Though she might have had fleeting reservations about directing A Midsummer Night's Dream, Taymor has no such doubts about Horowitz and the future of his theater.
"He is our Pied Piper, and we would follow him anywhere because he is one of those rare producers who really does it for the right thing, " she said. "He really loves the art. He really loves the artists. He loves to experiment, and he really gives you an opportunity to create."
Theatre for a New Audience, 262 Ashland Place (between Fulton and Lafayette); 212-229-2819