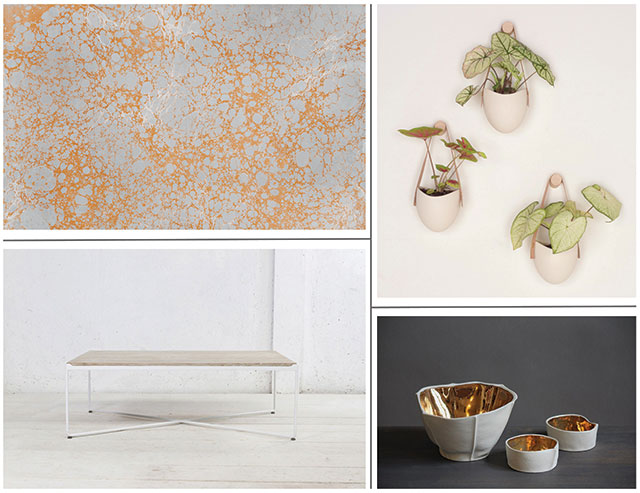 Scoping out design sites is a hobby of mine, and WorkOf is quickly climbing my list of favorites. The new site takes the guesswork out of where to find furniture, lighting and decor from local designers by putting it all in one place.
So much beautiful work is being done by Brooklyn's skilled craftspeople these days–but one of the biggest issues for local makers, and anyone who wants to see their stuff, is having a platform from which to showcase and sell it. It's a conundrum Charlie Miner and John Neamonitis hoped to tackle with WorkOf when they launched the site in January.
"It was really important to us that we built an interface online that really did justice to the beauty of the work itself," Miner says. "We tried to really just let the work stand out."
We know you're thinking, What about Etsy, the all-encompassing hub for handmade stuff? I hear you, and I regularly spend hours searching the online market's extensive list of offerings–but sometimes I want someone to narrow the field for me. This is where WorkOf comes in–it's an aggregate for great interior design that cuts out all the crap.
"We found that there was a huge thirst for original pieces that had stories," Neamonitis says. "Pieces that were made locally where people got to know the artists behind them."
Right now the site represents 29 New York designers–25 of whom are from Brooklyn (in case you were still unclear about our borough's stronghold as a maker haven). Miner and Neamonitis say their inbox is currently flooded with interest from other indie designers, so expect that number to increase exponentially.
"The quality of the work is really important," Miner says, "but it's also about the makers themselves. It's about finding people who are involved and engaged in this community actively and who want to be a part of something bigger."
I currently have my eye on Farrah Sit's porcelain planters, these slightly slumped Kawa Gold bowls by Souda, this wallpaper by Calico, and I'm saving up for this Lunar coffee table from Aellon (all of which are pictured above). Best of all, unlike the interior design blogs I spend hours ogling every day, all the items are actually up for grabs–and competitively priced for hand-built furniture. When you click to buy, you're kicked back to the designers' own sites so you can deal directly with them. (Those without prices indicate pieces that are custom made to order, so the cost is dependent on what you ultimately have designed.)
I dare you to look at WorkOf's current offerings and not find at least one object to fall for. If you prefer a more tactile approach to interior shopping, stay tuned–Miner and Neamonitis have plans for more exhibitions for the works featured on the site.
"As much as we want to do this beautiful, online shopping experience, we want to continue to do offline events," Neamonitis says. "Furniture still has to be experiential."