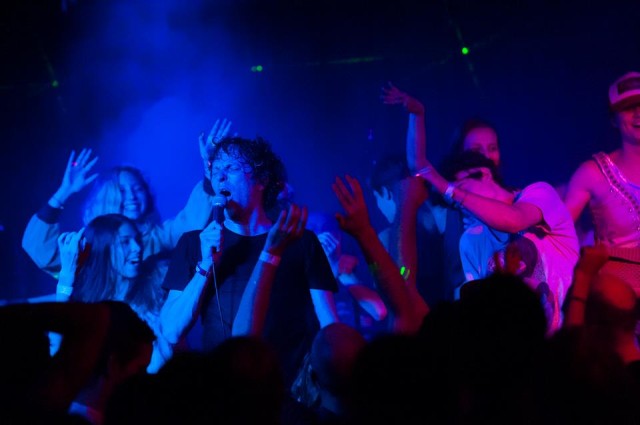 Below-freezing weather has a way of altering your perspective. Any habits you are trying to shake, like spending too much on dinners out, are a lot easier to curb when you're too cold to leave your apartment. Mid-30 temps begin to seem "warm," and you become highly selective about when you will go out and embrace the wind chill. To help you narrow down your options, here are seven concerts, readings, screenings and shows worth braving the elements for this week.
Thursday, Jan. 8: Unless you are partaking in that ritual called "sober January," there is no reason to stay away from the soft opening of Butter & Scotch. The bar/bakery is officially opening its doors in Crown Heights next Thursday, but each night this week from 7-9pm through Saturday they're inviting the public to taste two treats in honor of Dia de los Reyes, a Mexican celebration of the Epiphany. Come sample a king cake made with fresh lime zest and an Espolon Añejo tequila glaze, and a Mexican riff on an Old Fashioned. If you don't think you should do dessert before dinner, you will be 200 feet from Ital Kitchen, a Caribbean restaurant whose jerk seasoned, vegetarian dishes will please even die-hard carnivores.–N.D.
Friday, Jan. 9: While it's true that this is a perfect time to stay inside and binge listen to your favorite comedy podcasts, the NYC Podfest is in town, with a dozen chances to hear the hosts of these funny shows in person. It kicks off at the Bell House with two live recordings; The Flop House is currently sold out, but there are still tickets left for the painfully true storytelling show Risk, with host Kevin Allison of The State, Sasheer Zamata of SNL, A.J. Jacobs, and more. On Saturday and Sunday, Podfest continues at Fontana's in Manhattan with some very special lineups like The Daily Show podcast (without Jon Stewart unfortunately) and Gilbert Godfried's Amazing Colossal Podcast! There are limited amounts of tickets available so act quick.–N.O.
Saturday, Jan. 10: With its heavy bass and sexy synths, dance-punk band !!! (pronounced chk chk chk) is the kind of music you crank up and dance to, or make a point of seeing live. They have a residency at Union Pool this week, starting Wednesday and ending Saturday, which means you get to choose the best night to brave the cold, grab a taco from the El Diablo Taco Truck and a cold beer, then dance your butt off in the bar's cozy performance space. Tickets are $10 and doors are at 9pm with a different opening DJ each night.–N.O.
Sunday, Jan. 11: After spending the past few weeks catching up on old shows, the networks and cable channels are finally rewarding us with some fresh viewing material. The Golden Globes, our best chance at seeing stars get sloppy drunk, while returning hosts Tina Fey and Amy Poehler crack jokes, airs at 8pm tonight, and Videology will start the screening with red carpet coverage at 6pm. If you've been wondering if Hannah Horvath is really going to leave that hunky boyfriend of hers and head to Iowa, on the other hand, you will want to pilfer someone's HBO GO account to tune into the Girls season four premiere at 9pm.–N.D.