We're always keeping an eye out for new films, albums, performances and openings we think are worth knowing about in advance. In addition to showers, this year April is bringing with it the return of Game of Thrones—and hopefully some dragons—a golden oldie of a portrait with an incredible backstory, the city's favorite film festival and a new novel from one of the literary world's brightest stars. Here is our Culture Top 10 for the month.
Nos. 10 & 9: You may be familiar with the harrowing story of how the Austrian symbolist painter Gustav Klimt's famous portrait of Adele Bloch-Bauer—which was painted during his Golden Phase in 1907 and possesses a cultural significance likened to that of the Mona Lisa—was stolen by the Nazis during WWII and how the Jewish socialite's niece, Maria Altmann, took on the Austrian State Gallery in an epic legal battle in order to get it back. Altmann's efforts have now gotten the Hollywood treatment thanks to Woman in Gold, the fictional, first-hand account of her struggle starring Helen Mirren (playing now at Cobble Hill Cinemas and The Paris Theater), which I recommend watching before heading to the Neue Galerie to see the original portrait, Adele Bloch-Bauer I, which goes on view today as part of a new exhibition on the artist and his most famous muse. Photo Adele Bloch-Bauer I: Neue Galerie
---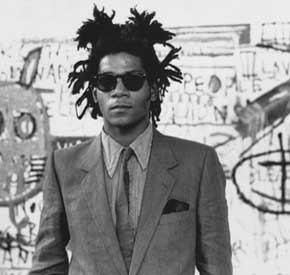 No. 8: Nearly 30 years after his untimely death, Jean-Michel Basquiat is still managing to impact the art world in new ways. Most recently it's been, not through his paintings, but through his personal notebooks, which contain verses of poetry, sketches and inner ruminations about the world around him and will go on display at the Brooklyn Museum, as part of Basquiat: The Unknown Notebooks, starting tomorrow. Basquiat, best known for his neo-expressionism, once said about his own talents, "Believe it or not, I can actually draw." Based on what Brooklyn Museum has managed to unearth, we have to agree. Photo Jean-Michel Basquiat: The Estate of Jean-Michel Basquiat.
---
No. 7: I doubt when Robert De Niro, Jane Rosenthal and Craig Hatkoff decided to start the Tribeca Film Festival in 2002 that the trio dreamed, just over a decade in, it'd mature into one of the world's most respected showcases of independent film and help put the city's film industry back on the map. It has, however, done just that, and when the festival begins on April 15, it'll bring with it several buzz-worthy movies, including two documentaries we can't wait to see. The first is The Wolfpack, already a winner of Sundance's Documentary Grand Jury Prize, which is about the seven Angulo siblings who've spent almost their entire lives sequestered in their family's LES apartment; the second is Havana Motor Club, a new documentary about auto racing in the Cuban capital by Bent-Jorgen Perlmutt, who co-directed one of our favorite documentaries, Diana Vreeland: The Eye Has to Travel, in 2011. Tickets to all films go on sale to the public on April 6.
---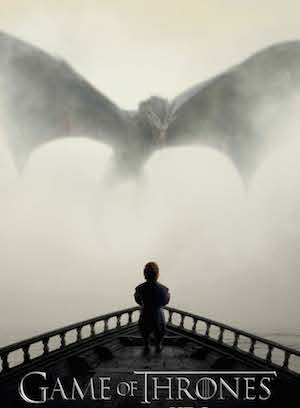 No. 6: When Game of Thrones returns for its fifth season on Sunday, April 12, it will no longer be following the George R.R. Martin book series, A Song of Fire and Ice, from which it was inspired, as the final two books have yet to be published. Despite the delineation, show creators David Benioff and Daniel Weiss promise they won't be spoiling any future books for readers as they push the series beyond the world of Westeros as we know it now and explore the fates of GoT's core characters on both sides of the wall.
---
No. 5: I'm going to keep this one brief, because this man really needs no introduction. Stevie Wonder is performing as part of his Songs in the Key of Life tour at the Barclays Center on April 12, and if you've ever been curious as to whether or not he truly lives up to his unique surname, the pleasure of seeing him perform live will remove all doubt.
---
No. 4: While the city's biggest fashion exhibition of the year won't open until next month when The Metropolitan Museum of Art unveils China: Through the Looking Glass, an examination of how Eastern culture has influenced Western fashion designers throughout the decades, there is a decidedly smaller fashion showcase at the FIT Museum right now that is stealing some of its thunder. Yves Saint Laurent + Halston: Fashioning the 70s, open now through April 18, is a pretty self-explanatory title for this exhibition of FIT's in-house acquisitions of two visionary designers who defined the decade and continue to influence, inspire and carry creative cache today—Yves Saint Laurent and Roy Halston. If the '60s were swinging, then the '70s were sexy, and we pretty much have these two men to thank for that. Photo: (left) Saint Laurent Rive Gauche, pajama set, printed silk crepe, c. 1970, France, Museum Purchase; (right) Halston, pajama set, printed crepe de Chine, c.1976, USA, Gift of Ms. Gayle Osman.
---
No. 3: The final season of Mad Men doesn't start until this Sunday, April 5, but if you're already wondering what your favorite actors will be up to now that the long-running show is leaving the air, look no further than the Great White Way for your first clue. It's where Elisabeth Moss (aka Peggy Olson) is currently performing in The Heidi Chronicles, a Broadway revival of Wendy Wasserstein's Tony- and Pulitzer prize-winning play. As the play follows Moss' character, an art historian, across three decades, from the '60s through the '80s, some might say Moss is in danger of being typecast—or at least needs to consider getting back to the future—but they would be wrong. Moss is once again part of an amazing ensemble, performing in what is considered to be one of the best plays of the season, directed by Pam MacKinnon, who herself won a Tony for Who's Afraid of Virginia Woolf? We'd say she's doing just fine where she is and Alexis Soloski at The New York Times agrees.
---
No. 2: If you haven't already penciled April 30 into your calendars as the publication date of Toni Morrison's new novel, God Help the Child, now is the time to do so. The Noble Prize winner's new work is one of the most anticipated books of 2015. Given the immensity of Morrison's talent, I'm not surprised it's rated "at least an 8 on the literary Richter scale," according to Slate.
---
No. 1: Based on your response to our write up about the opening of the Morbid Anatomy Museum last spring, it seems you like when things get a little weird as much as we do, which is why I suggest saving up some bucks now to buy tickets to the museum's first gala happening on April 21. At $250 each, taking a peek at this oversized cabinet of curiosities after hours isn't going to be cheap, but the experience, which we've recently learned is the root of happiness, is sure to be priceless.