We've officially arrived at that time of year when our attention spans dwindle and our desire to be outside as much as possible steadily grows. Fortunately, the curators of local cultural events have heard our prayers and are offering plenty of ways to enjoy both the great outdoors and some great events. Couple that with a pair of page-turning beach reads, as well as a few indoor activities that are sure to be well air-conditioned, and you've got your culture essentials for June.
---
10. Skip the lines in Central Park and head to Carroll Gardens instead to enjoy a free performance of Shakespeare in the Park. This year, the Smith Street Stage has put together an outdoor staging of The Tempest, that classic tale of love, magic and revenge played out on a private island, which opens in Carroll Park on June 8. And to lend a different kind of gender bend to the Bard's work, the company has cast actress Kate Ross in the lead role of Prospero.
---
9. It was Shakespeare who taught us that all the world's a stage, and now fellow British artist Martin Creed is taking his words to heart for his largest U.S. installation to date, opening at the Park Avenue Armory on June 8. In The Back Door, Creed uses his own sense of wit, humor and surprise to distill down our oversaturated society into a minimalistic, all-media exhibition—incorporating painting, drawing, music, dance, theater, film, sculpture, fashion—exploring various facets of everyday life that will take over both Wade Thompson Drill Hall and the Armory's historic interiors.
---

8. There are certain songs, like Manfred Mann's Blinded by the Light, that just endear themselves to us despite the fact that we actually have no collective consensus on what the lyrics are—it doesn't stop us from belting them out behind the wheel and attempting to convince our friends that yes, in fact, Manfred is singing "wrapped up like a douche," no matter how nonsensical that line might be. The Violent Femmes' Blister in the Sun happens to be one such song. Bring your best interpretation of the classic alt-rock summer anthem to Prospect Park's bandshell on June 18 and give it your best Gordon Gano during the Violent Femme's performance as part of Celebrate! Brooklyn's outdoor summer concert series.

---
7. When it comes to no-wave music, there's no higher compliment than being compared to a young Sonic Youth, which is just the type of praise lauded on local band Blonde Redhead. Over the years, their art-rock leanings have evolved, as they've developed a sound all their own that only grows more distinct with each new album. Hear it for yourself on June 16 when they play a free show at Coffey Park in Red Hook as part of the City Parks Foundation's SummerStage outdoor concert series.
---
6. It's my honest opinion that there's no better place to explore what's new in independent cinema than at BAMcinemaFest, which returns June 15 with a whole new showcase of potential indie darlings. Among the highlights will be director Todd Solondz's latest offering, Weiner-dog, a tale about a dachshund and suburban dysfunction, which stars Ellen Burstyn, Kieran Culkin, Julie Delpy, Danny DeVito, Greta Gerwig and Tracy Letts and will make its New York premiere on June 17 on the Steinberg Screen.
---
5. Beach reads, by in large, tend to lean toward the light-hearted, but for her debut novel, The Girls, out June 14, author Emma Cline bypasses all the sandy, romantic cliches of her book's summertime in southern California setting and instead delves into a much darker subject matter. Inspired by the factual accounts of the Manson Family killings of the late 1960s, Cline's book follows Evie Boyd, a lonely teenager whose infatuation with a group of girls in a park quickly has her considering the lengths she'll go, to be a part of the in-crowd.
---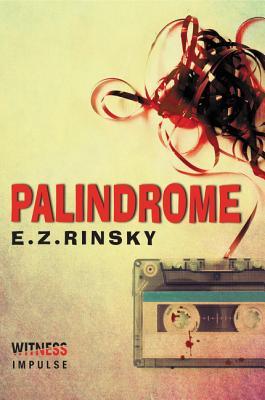 4. If Private Eye Frank Lamb, the protagonist in E.Z. Rinsky's new novel, Palindrome (out June 21), had a summer anthem, it'd be Rihanna's Work. That's basically all he does, and he's made a solid reputation for himself in the business by always being able to deliver the goods, no matter how difficult the assignment, all the while maintaining a don't-ask-don't-tell mentality with his clients. That changes when he takes on a cold-case tracking down a now antiquated means of music listening—a cassette tape. This tape does not possess a treasured playlist painstakingly created by pushing the record button in time to catch the opening licks of Top 40 hits in the client's middle school bedroom, but rather the last three minutes of her beloved sister's murder that will hopefully be enough to catch her killer.
---
3. This weekend, I will be joining the huddled masses yearning to break free of oppressively long beer and bathroom lines at the Governors Ball Music Festival. The wait, however, will be worth it because this year's lineup has plenty of acts on it that are worth putting up with Port-a-Potties to see perform. Tickets to everything but Friday's show, which features Beck, The Strokes, Jamie XX, Matt and Kim, and Robyn are still up for grabs on GB's website; otherwise consider checking sites like Stubhub for a chance to see The Killers, Kanye West, Death Cab for Cutie, HAIM and the remainder of the weekend's lineup performing on Saturday and Sunday. If you'd rather save your concert dollars, we've got tips on how to stretch them further this summer.
---
2. Two parades are taking place this month that are definitely worth waving your flag for. Both involve a fair amount of glitter, glamour and public displays of both skin and affection—New York City's annual Gay Pride Parade and the Coney Island Mermaid Parade, the latter of which will take place first on June 18, followed by the Pride March on June 26, the swan song to a month's long celebration of the city's LGBTQ community.
---
1. I used to have an editor who fondly referred to summer in New York City as naked season, which is why it's only fitting that as the idea of clothing becomes increasingly optional, the World Naked Bike Ride is rolling into town on June 25. Between its name and its motto—"as bare as you dare"—this one is pretty self-explanatory. But if you need more info, Time Out has a pretty good guide to the naked ride up on its site right now.