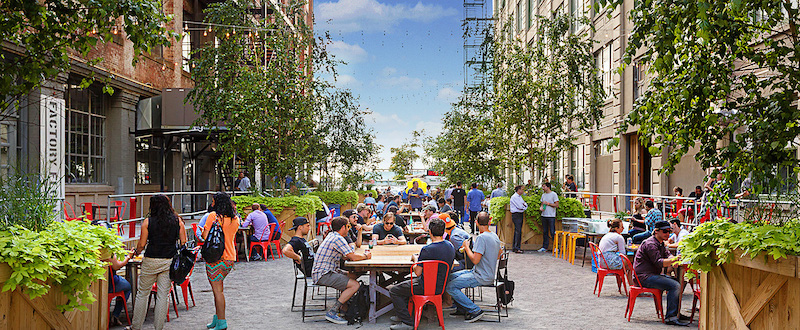 Steamed, grilled, dipped in butter–however you like your lobster, summer is just not summer without at least one lobster dinner. And while the ideal setting would be some seaside, New England town, The Landing at Industry City is hosting its own delicious, picturesque outdoor feast on July 31 that will be much easier to get to.
At The Great Brooklyn Lobster Boil, you'll get lobster fresh from Martha's Vineyard, corn on the cob, red bliss potatoes, sliced tomato salad and fresh cold watermelon. You can also go a la carte and purchase burgers, hotdogs, and brisket from the grill separately. As if the feast weren't enough, The Loyales will be playing their rootsy, juke-joint style music, and plenty of games likes horseshoes and cornhole toss will be on hand to add to the festivities.
The lobster feast, live music and games at this outdoor Sunday soiree is just $60. (And if lobster isn't your thing, you can purchase a general admission ticket for $10. Children under 12 enter free).