Whether you're headed out of town for Labor Day, already planning ahead for a fall road trip, or just need something new to listen to while you clean your apartment or commute, here are the six podcasts we've been buzzing about here at Brooklyn Based. Since so many podcasts figure out what they are as they go along, they often change significantly, over time, so starting out at the beginning can be disappointing or misleading. With that in mind, we've provided suggestions for a couple of particularly good episodes to get you started on each show. Happy listening!
---
Another Round, Buzzfeed: When Hillary Clinton wanted to appear on a podcast, she (or more likely, her savvy PR staff) did not call Terry Gross or Ira Glass. She didn't follow President Obama's lead and appear on Marc Maron's podcast, WTF. Instead, she asked Heben Nigatu and Tracy Clayton of Another Round for the interview, and America is more enlightened for it. Nigatu, a writer for Late Night with Stephen Colbert, and Clayton, a Buzzfeed writer, capture the way your smartest, funniest best friends talk when no one else is listening. With bourbon.
They've talked with Lin Manuel Miranda, Melissa Harris Perry (from whom they got the real scoop on why her show ended), and Valerie Jarrett, among many others, about pop culture, racism, sexism, the insidious effects of white privilege, politics, and occasionally, whether or not squirrels have the right to exist. Simultaneously funny and illuminating, these discussions will have you nodding your head in agreement so hard you hurt your neck and laughing to yourself on the train like a crazy person. They may even force a tough but important self-examination of your own privilege and how it comes at the expense of others.
The regular segments are also a delight. A recent favorite is Stacy's Career Corner, where Stacy-Marie Ishmael, creator of the Buzzfeed News App (currently a JSK Journalism Fellow at Stanford) gives better workplace advice than I've read in books by so-called "thought leaders."
Listen to:
#28 Madam Secretary, What's Good?
#48 Revolution is Hard, Eyeliner is Hard
—Ilana Novick
---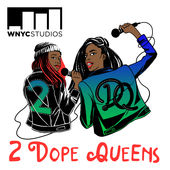 2 Dope Queens, WNYC: "It was like Tinder. Swipe right, swipe," is how Jessica Williams (The Daily Show, and soon, her own show) describes her instant friend chemistry with Phoebe Robinson (Broad City, and soon, a collection of autobiographical essays) before going into a soulful rendition of "Happy Birthday" for Robinson's 31st. It's the same way you'll feel about 2 Dope Queens, a podcast version of their hit live show that's constantly sold out at the Bell House. Williams and Robinson book a consistently strong group of comics including Aparna Nancherla, Ilana Glazer, Hari Kondabolu, Janeane Garofalo, and even a guest appearance by one Mr. Jon Stewart. All are hilarious, but some of my favorite moments have come from Williams and Robinson's intro chats. Highlights include Robinson's imitation of her "white lady customer service voice."
Listen to:
#1 Dad Bods
#4 How to Channel Your Inner White Lady
–IN
---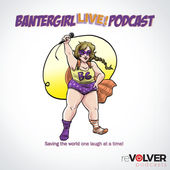 BanterGirl LIVE, Revolver Podcasts: As we mentioned in our profile of comedy-impresario-in-the-making Trish Nelson, her new podcast, BanterGirl LIVE, has just six episodes to date, but she's managed to pack them with musicians, comedians, and writers like Jean Grae, Akilah Hughes, Michelle Buteau, and Carolyn Castiglia. Discussions have ranged from the lack of Hollywood roles for women of color, to sex and dating as a real grown-up, to overcoming health and career obstacles. Tune in for honest discussions about the lack of diversity on television, and the secret uses of Oral B's Pulsar toothbrush.
Listen to: #2: Sex and #6: Life in the Service Industry both available here.
–IN
---
The Heart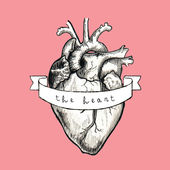 , Radiotopia: My roommate recommended The Heart podcast to me, and I listened to it at the gym. This was my first mistake. Do not, under any circumstances, listen to The Heart at the gym, not unless you want to be that person whose big fat tears are falling rapidly onto the triceps machine. Hosted by Kaitlin Prest, The Heart describes itself as both a podcast and an audio art project. It deals with intense stories of love and intimacy, and all the gut-wrenching pain they present.
The episodes are often written by contributors, and then brought exquisitely to life by voice actors and senior producers of the show, who masterfully mix elegant, relatable prose with perfect sound effects and music, so that you are totally enveloped in the (often erotic) artfulness of the storytelling. With nearly 70 episodes currently available on iTunes, you can listen to anything from the story of one young woman's obsession (and eventual pseudo-friendship) with Aaron Carter, to a medley of love letters spanning years, to a powerful, four-part story of a young woman's childhood sexual abuse, and how she confronts it (and her abuser) nearly two decades later. The Heart will get under your skin and you'll be forever thankful for it.
Listen to:
Silent Evidence (a four-part series)
Disiray + Aaron
–Regina Mogilevskaya
---
Invisibilia, NPR: Listening to Invisibilia, a smart, thoughtful podcast about the endlessly fascinating depths of our human behaviors, is definitely one of the best ways to spend an hour of your day. Hosted by Lulu Miller, Alix Spiegel, and Hanna Rosin, this podcast is one you get hooked on easily. Not only might you come across an episode that describes you (or your situation) to a T and offers you some much-appreciated insight, but you can also come out of an episode with greater understanding of the people around you.
It's a scientific show, one that's thoroughly researched and often includes digestible interviews with experts, but it offers its findings by way of poignant, lovely storytelling. To experience the very best of Invisiblia, start at the beginning with "The Secret History of Thoughts." This first episode digs into the roots of those random dark thoughts we all come across from time to time, (or rather, that come across us) and how much weight and meaning we allow them. "The Secret History of Thoughts" also introduces us to the remarkable story of Martin Pistorius, who suffered from locked-in syndrome, which caused every single part of his body, apart from his mind, to be totally paralyzed for more than a decade.
Listen to:
The Secret History of Thoughts
Flip the Script
–RM
---
My Favorite Murder, Feral Audio: To be honest, I have mixed feelings about My Favorite Murder, but I also cannot stop listening to it. The premise is simple: Karen Kilgariff and Georgia Hardstark are both comedians who are obsessed with true crime stories. In every episode of MFM they each outline a real, horrific murder and then discuss. As a procedural junkie, and a fan of true crime docs like The Staircase I'm fascinated by this show and I'm not alone. Since they started in January it's really taken off, with a Facebook group of nearly 40,000 fans and fellow "murderistas."
So what's not to like?
First a technical critique. Each show starts with Karen and Georgia shooting the shit. They are both very funny and this portion is great–for the first few minutes. It usually drags on for about 15 though, and often gets a little boring. Second is a deeprl issue. Sometimes their retellings of the horrific last hours experience by real people, usually women, feel somewhat trip, even trivializing. They often page through their notes looking for a specific detail, and then when they can't find it, say what they think the correct number or time is. Maybe it's the journalist in me talking, but I find that lazy. I can't help but wonder what the relatives of these victims would think, hearing the show. Maybe they'd be grateful to hear someone speaking up for their loved ones–without exception there is zero victim blaming on MFM, and much discussion of how in the world someone could be compelled to murder another human.
That's what makes MFM such a fascinating conversation. It gets at why we're simultaneously afraid of violence and also drawn to it. And the podcast not nearly as cynical as the endless murder machine of prime time television which makes it seem like serial killers are lurking everywhere like house centipedes in a brick wall, just waiting to rape, kill and torture any child, woman or household pet that happens to walk by. MFM talks about violence in a way that feels fresh and interesting, admitting its own deep prurience, but never excusing the acts themselves, despite benefitting from their fucked up entertainment value. It's a shocking and smart conversation that sometimes rubs me the wrong way.
Listen to:
#23: Making a Twenty-Thirderer
#19 Kills and Counting
–Annaliese Griffin