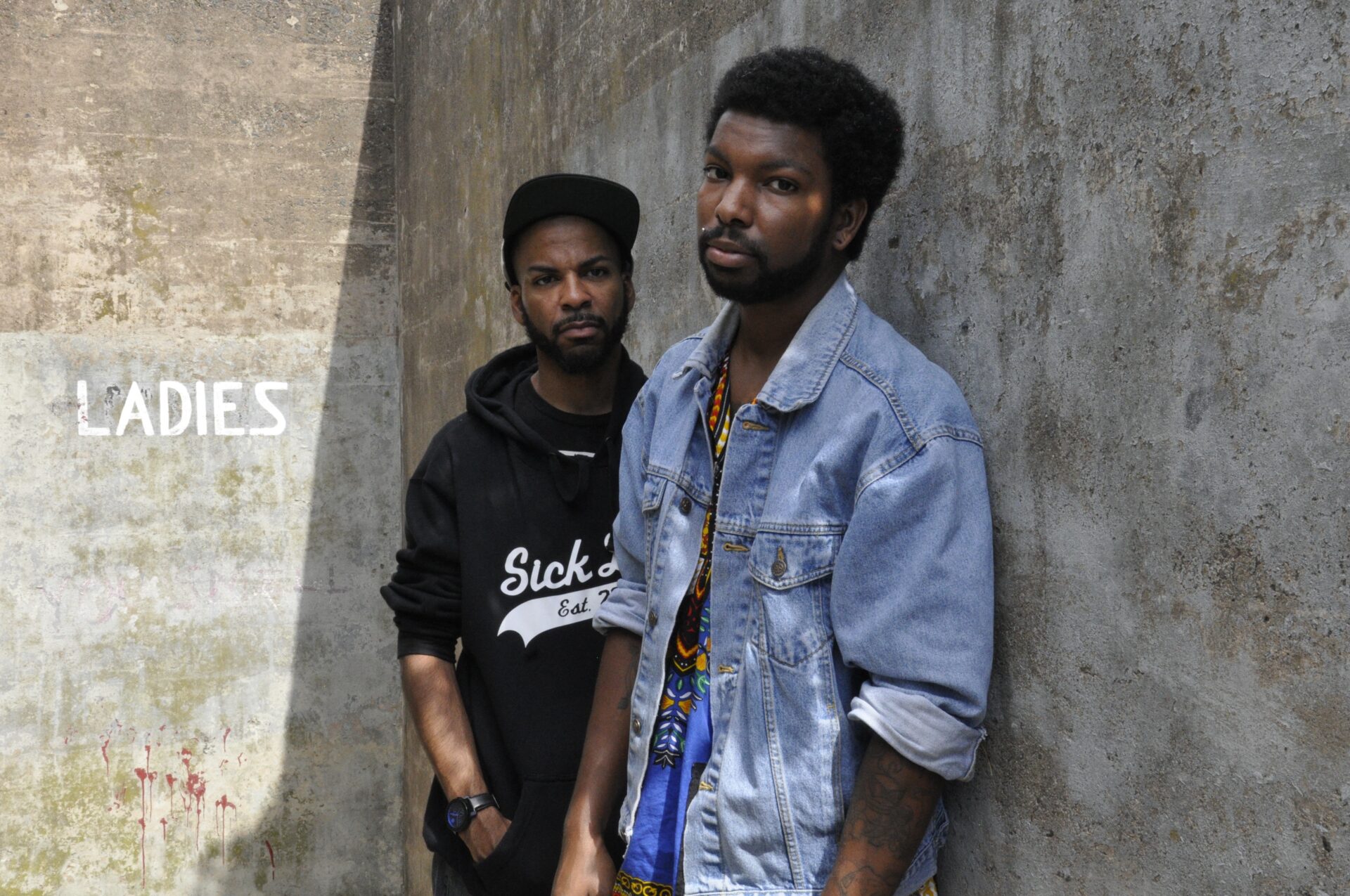 Since its inception in 2007, Kiam Records, the label founded by singer/songwriter Jennifer O'Connor, who we profiled back in March, has been mostly a home for indie rock artists such as Amy Benzuartea, The Foil Swans, Tim Foljahn, Choo Choo La Rouge, and O'Connor herself.
Now the label has ventured into hip-hop with the addition of TRØN and DVD to the Kiam roster. The act consists of brothers Norvin and Darian Van Dunk of Valley Cottage, New York–they're currently working on a debut album scheduled for release early next year. Right now, TRØN and DVD are sharing their latest track, the powerful and direct "New Kings," which is not on the upcoming album. O'Connor tapped Brooklyn Based to premier the song before its official release this Friday–stream below:
"New Kings" is a very hard-hitting, declarative statement from these two newcomers who emphasize self-empowerment and a proactive mindset in advocating about never losing sight of what's important.
"This song to me is the perfect introduction to what we're all about," DVD said in a press release. "It's about creating your own lane instead following someone else's vision for you. Somewhere along the line, we stopped caring about what everyone else thought and just started making the music that we wanted to hear out there. We wanted to hear references to 90's cartoons and beer chugging. We wanted to hear about living in a suburban town and being judged because all of your peers are going into business or becoming teachers while you chase a dream. We wanted to hear lyrics back in the forefront but also talk about situations or a lifestyle you might've never heard in hip-hop."
Visit TRØN and DVD, on their Facebook page. "New Kings" officially comes out Friday via Kiam Records. They'll be playing on Nov. 7 with Sir Kn8F and at Sunnyvale, 1031 Grand St, Brooklyn, 8pm; $10.