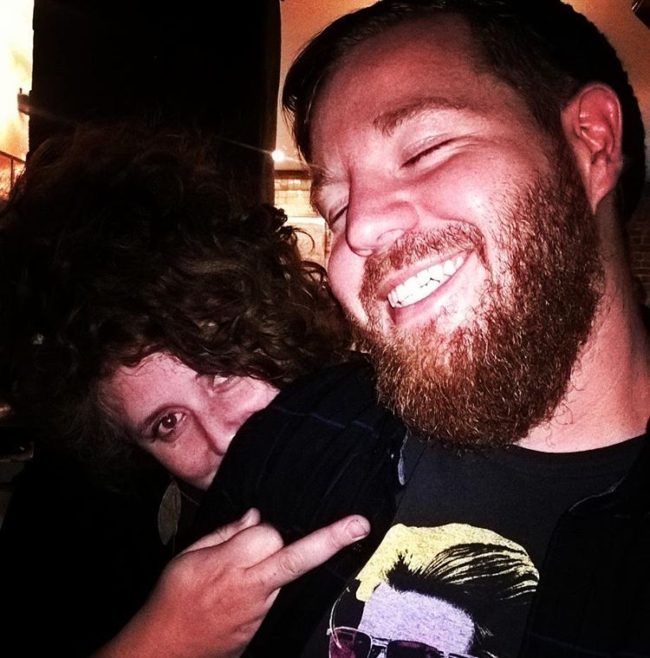 We asked our contributors, friends and notable Brooklynites to share their favorite New Year's in NYC. Here, Pizza Moto co-owner Anna Viertel shares hers. In case you'd like one of their phenomenal pizzas or addictive smoked trout caesar over the holidays, note the staff is taking a much-needed break between Dec. 24 and Jan. 2.
New Year's Eve has never been my favorite holiday—New Yorkers especially seem to go bananas in an arbitrary way that clogs up the town and sets expectations so high one can only end the night disappointed. (I prefer the quiet, guilty reflection of a secular Rosh Hashanah for ritualizing the turn from the year past to the year to come.)
In 2011 I moved back to New York having left 11 years prior to go to college at the University of Chicago. I spent New Year's Eve that year with two old friends at the Bell House in Gowanus, not far from where I would eventually open my restaurant and put down roots in Red Hook.
We bought tickets to see Lee Fields and the Expressions. I didn't really register that his "opening" act was Sugar Pie Desanto… Sugar Pie was born in Brooklyn in 1935 (even though she is rightly claimed by Oakland, where she lived most of her childhood and settled in adulthood). She was discovered by Johnny Otis and toured with him as well as with James Brown. She had her own career on the charts with Chess Records in Chicago in the '60s, but she was best known for her raucous and high-energy performances—it was often said that her live shows far outweighed what could be captured of her in the studio. I didn't know much about her when I went to go see Lee Fields but she knocked me on my ass.
She performed for hours without tiring—a tiny, white haired woman in a hot pink sequin dress and matching bolero, singing, dancing, flipping, and ripping up the stage. She sang and danced for so long that they had to stop her just before midnight to project the ball dropping from Times Square. Everyone counted down, toasted, and only THEN could Lee Fields take the stage. He began his full-length set at around 1am and we danced and sang into the early morning. It was a cathartic, shocking, joyous experience—one I needed to re-situate myself in time and place. It reminded me of all the best music I saw as a kid here. I remembered my father buying me my first fake ID on West 3rd St & 6th Ave for $60 so I could go see The Meters at Tramps with my older brother when I was 13. And every other subsequent early morning, emerging from Small's or Wetlands feeling like I had just been part of a timeless party, a canonical, ethical decadence that taught me to embrace my own wild, uncontained, out-sized self.
I don't live in that kind of regular celebration anymore, and it remains to be seen if New York still has, or can hold onto, that side of herself as we've become a world wide commodity and brand, as people shop for t-shirts emblazoned with BKLYN where the Limelight once was. But I do get to stay up late with my staff closing my beautiful little restaurant under the BQE that strives to be itself at all times, playing loud music, making space for myself and others to flex their God-given outrageous boisterousness, their eccentricity, their creativity. I'm sure we're a part of the problem, even as we strive to keep the rough edge of the past alive.
I do not claim to have anything like the talent or energy of Sugar Pie—she and I are nothing alike, if for no other reason than she's a 4'11" Filipino-American and I'm a 6′ Jewish girl. But the unmitigated, wild expression of her music is perhaps the kind of letting go people are looking for on New Year's Eve—here's hoping New York City still has a little bit of that kind of party left in her.