It's officially spring, can't you tell? Nothing like putting the old parka away for the season, busting out the sunnies, and feeling the sun on your bare arms, am I right? Ugh, seriously, why is this weather so confusing? I've been upstate near New Paltz for a work conference this week and was snowshoeing and ice skating yesterday, which was awesome, but which is not part of my normal late-March routine. Incidentally, if any of you can get away for a random weekday night, I highly recommend taking advantage of the mid-week, off-season price specials at Mohonk Mountain Lodge, which is the all-inclusive, Kellerman's-type establishment where we stayed. The food was incredible (Bourdain even visited on an episode of No Reservations), and we each had a working fireplace in our rooms, which sealed the deal for me, personally.
Anyway, if you don't have plans tonight and have a C-note burning a hole in your pocket, Norah Jones is performing a benefit concert at 8pm at The Bell House for the Child Life Program in The Brooklyn Hospital Center's Pediatrics Department that will likely be a really special evening. Alternatively, I've been meaning to check out the sound and light installations at the Mela Foundation's Dream House in Tribeca for months now, and tonight seems like a great night for "a weird and immersive art experience," as per Yelp, but I've got much less meditative plans in store because it's a friend's birthday and so we are meeting at The Strip House's Speakeasy to see if we can get our hands on one of 10 special $26 burgers released every day in March. I'll let you know if it's worth the price tag.
If that isn't enough decadence for one week, Dessert Goals, a dessert fest featuring treats from vendors like Coolhaus, Mochidoki, baonanas, and more, is at Dobbin Street on both Saturday and Sunday. GA tickets are unfortunately already sold out, but if you are interested in attending one of several workshops on topics like how to start a food business or how to grow your Instagram following, you can sign up for $50 and get admission to the main event too.
Otherwise, check out our list of other options to add to your social calendar for the Ideal Week ahead, and try to take advantage of the long hours of daylight that are finally here (even if your winter wardrobe is sticking around a little longer).

Thursday, March 23
As many people have already pointed out in a more eloquent fashion than I'm about to, the Trump administration has levied so many assaults on things that we've all taken as a given part of life in America that it's nearly impossible to keep up, let alone maintain the focus needed to effectively keep things in check. Case in point, one of the casualties of the proposed budget is government funding for the arts, which is news that gets buried while we wait to learn whether millions will lose their access to healthcare after tomorrow night's vote. But, if a world where the only "art" available is flattering portraits of DJT himself in gold gilt frames makes you want to rush the Canadian border, you should consider heading to The Well for the National Endowment of the Arts edition of the bar's monthly Put Your Money Where Your Mouth Is fundraiser. The purpose of the series is to raise money for the institutions and organizations threatened by the current administration, and the money collected from donations, $2 beers donated by Brooklyn Brewery, and raffle tickets will all go to the NEA, the very existence of which is under threat. The event features live music from InDaze and the Makeout Club, and runs all night starting at 4pm. On the same night in the East Village, KGB Bar is hosting TALE, an evening of storytelling from some of the best in the game, including writers from Jimmy Fallon, The Daily Show, and Vice. Tickets are just $5 and the show starts at 9:30pm.
---
Friday, March 24
Keep that fundraising muscle flexed on Friday night, because the tenth anniversary edition of the S.A.D. Party (an annual big fun summer-themed dance party to help shake off the seasonal affective disorder blues) is happening at The Bell House, and this year's proceeds go to Planned Parenthood. In addition to a killer DJ set, there will be a silent auction with lots of great prizes, food trucks, and resistance swag available for purchase. Tickets are $40, the proceeds of which will help stop Trump and his minions from restricting access to things like contraception, cancer screenings, STD testing, and safe legal abortions.
---
Saturday, March 25
Planned Parenthood can't survive on the proceeds from one night of drinking, so why not double down on your commitment (and treat yourself to some top-shelf comedy) by heading over to Tender Trap in Greenpoint on Saturday night for the second annual Best Joke Writer in Brooklyn contest put on by Backfat Variety? This is a March Madness-style bracket tournament that winnows down from 64 comics to a winner in just 90 minutes. The show will also include a short standup set from last year's winner, Missy Baker of someecards, and a musical performance by The Tracys. Admission is a suggested donation of $10, all of which will go to Planned Parenthood, and the fun starts at 7pm.
---
Sunday, March 26
When was the last time you actually observed Sunday as a day of rest (and no, nursing a hangover in front of the TV doesn't count)? Maybe it's time to really use the day to hit the reset button, and Phone Home, an LA-based ambient music event designed to celebrate the secular Sabbath that makes its NYC debut on Sunday, sounds like just the right way to do it. The Lower East Side's Spreadhouse will be transformed into a locus of unusual sensory experiences including crystal bowl meditations, tea ceremonies, a foraged plant installation, a cacao altar(?), and a collage zone. Tickets are $20, and the exhibit runs for five hours starting at 7:30pm, with guests invited to come and go as they please and encouraged to bring blankets to lie down on.  The musical artists performing include Mike Milosh (of Rhye) with Thomas Bartlett, Kyp Malone (of TV on the Radio), and J. Views with Alon Albagli.
---
Monday, March 27
Tired of fundraising yet? We didn't think so, especially when you get some really awesome stuff in exchange for your support of good causes! On Monday, you can keep the good karma alive by enjoying a delicious dinner at Lighthouse incorporating ingredients from local purveyors like Edenworks, Gotham Greens, and Sea to Table. Proceeds from the $100 tickets for dinner and drinks will go to Change Food, a nonprofit focused on fixing our broken food system, and you are encouraged to come alone and be seated with others who are as excited about the mission as you are.
---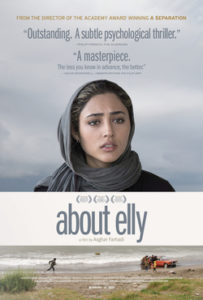 Tuesday, March 28
On Tuesday night Syndicated Bar is screening 2009 Berlin International Film Festival winner About Elly at 9:25pm for just $4. The film, which was written and directed by Iran's Asghar Farhadi, follows a group of old college friends who meet for a vacation on the shores of the Caspian Sea that soon takes a very dark turn, and has been hailed as brilliant and the fourth greatest Iranian film of all time. Throw in a late dinner and an adult milkshake from Syndicated's kitchen and you have all the makings of pretty nice Tuesday night.
---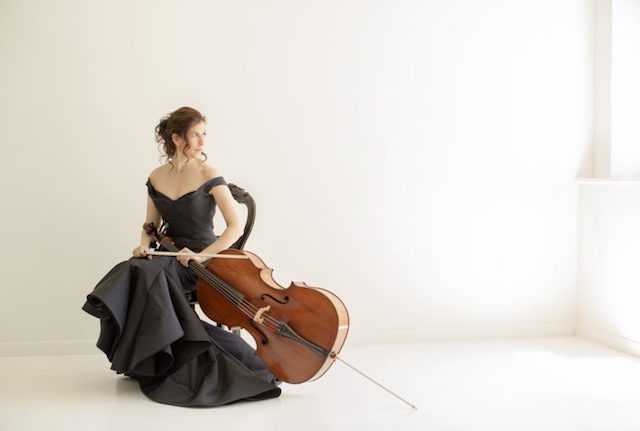 Wednesday, March 29
On Wednesday night at 8pm, Roulette will present the work of Grammy-nominated acoustic and electroacoustic composer Anna Clyne, performed by The String Orchestra of Brooklyn and Mivos Quartet, as part of its third annual String Theories festival. It's a night of cutting-edge, top-notch music that starts at just $15 per ticket, which is a pretty good deal for a town that isn't known for those.