Greetings, all, and welcome to another installment of Your Ideal Week, our roundup of suggestions for the best ways to kill time in and around our fair borough over the next seven days. I've been hitting the Park Slope Y with some regularity for the past few weeks (no sign of Blas yet but, then again, since my co-worker told me you can now download Netflix shows onto your phone it would take Obama himself to turn my attention away from whatever obscure BBC crime procedural I'm watching during my workout), so I thought I'd try to squeeze into a pair of old, tight jeans today to see if I've made any progress. So far, not so good, as I'm basically gasping for air and unable to sit for extended periods, so I probably shouldn't be so pumped about the news that Smorgasburg is back for the season this weekend, in the Williamsburg and Prospect Park locations on Saturday and Sunday, respectively. Ditto the outdoor version of the Brooklyn Flea, which brings dozens of vendors of vintage wares to Williamsburg on Saturday and the Dumbo archway on Sunday.
While we're on the subject of being outdoors, did you get a chance to go outside today? It was perfect! Celebrate this weekend at Rooftop Reds, which is reopening its roof space on Friday to accommodate visitors who want to guzzle vino while staring out at the lower Manhattan skyline. It's hard to feel too glum when the sun is out, birds are chirping, the farmers' market is full of beautiful blooms and vegetables, and it looks like the wheels might finally be coming off the bus of the national nightmare we've been embroiled in for what feels like a lifetime.
Take the good vibes and spread them around this week, grab a few friends and check out some of our tips on what to do with yourself below. Happy almost-April and we'll see you back here next week.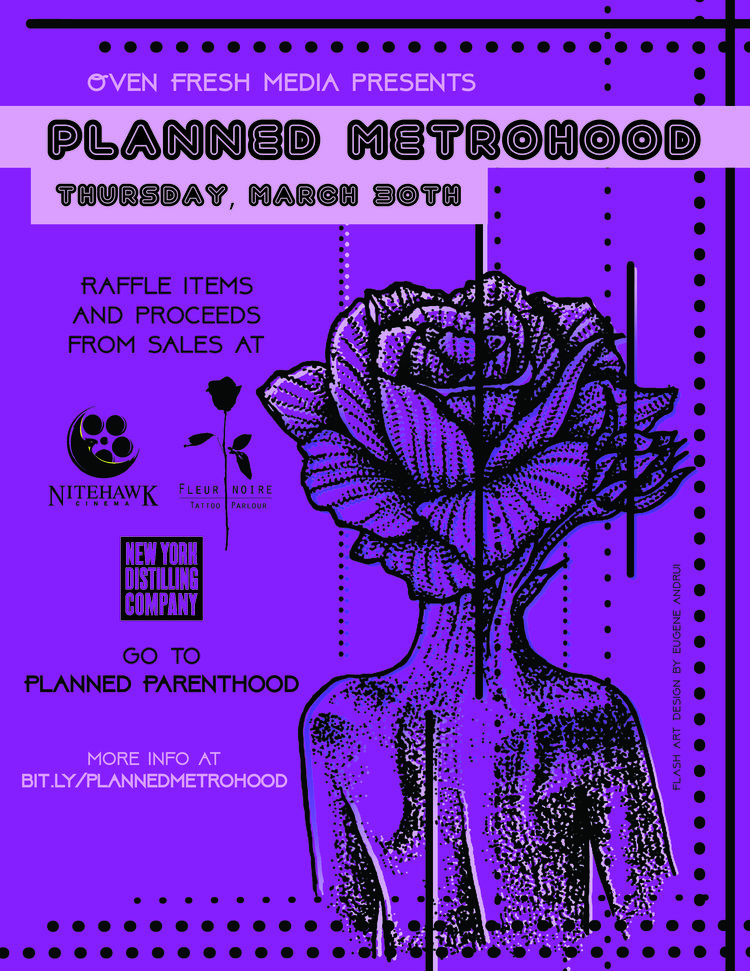 Thursday, March 30
On Thursday, a handful of Williamsburg businesses are participating in Planned Metrohood, a day of activism and fundraising to benefit Planned Parenthood. Fleur Noire Tattoo Parlor has developed special feminist flash sheets for the occasion, and if you patronize hotspots like Nitehawk Cinema, The Shanty, Sugarburg, and Oslo Coffee throughout the day, they will donate a portion of the proceeds to PPNYC. Nitehawk's Lo-Res Bar will also have postcard writing stations set up so you can tell your reps how you really feel about preserving affordable women's healthcare. Finally, the event will conclude with a concert at Knitting Factory featuring an entirely female-fronted lineup, including Desert Sharks, Treads, Lady Bits, and more, and a raffle with great prizes donated by the likes of Milk Bar and Nitehawk. Tickets to the show, which kicks off at 7:30pm, are $15 each. Alternatively, at 8pm, nearby Legion Bar will be hosting a free and . . . umm. . . innovative comedy show called "Uh-Oh Stories From People Who Pooped Their Pants!," which pretty much says it all. Host Chris Calogero has assembled a roster of fine comedians to share their scatological shame, and there will be giveaways from sponsor Squatty Potty.
---
Friday, March 31
BAM is bringing Brooklyn's best spoken word artists to its stage on Friday night, to collaborate with hip-hop artists, dancers, and musicians in Poetry 2017: Word. Sound. Power., a showcase of radical performances in the oral tradition. Veteran artists like The Peace Poets, OSHUN, Frank Waln, Lady Logic, and MC Baba Israel will contribute, and tickets are $20 and there's a show on Saturday, as well. If you're in the hood, it is a great time to finally swing by Gotham Market to grab a post-show bite and see what all the fuss is about.
---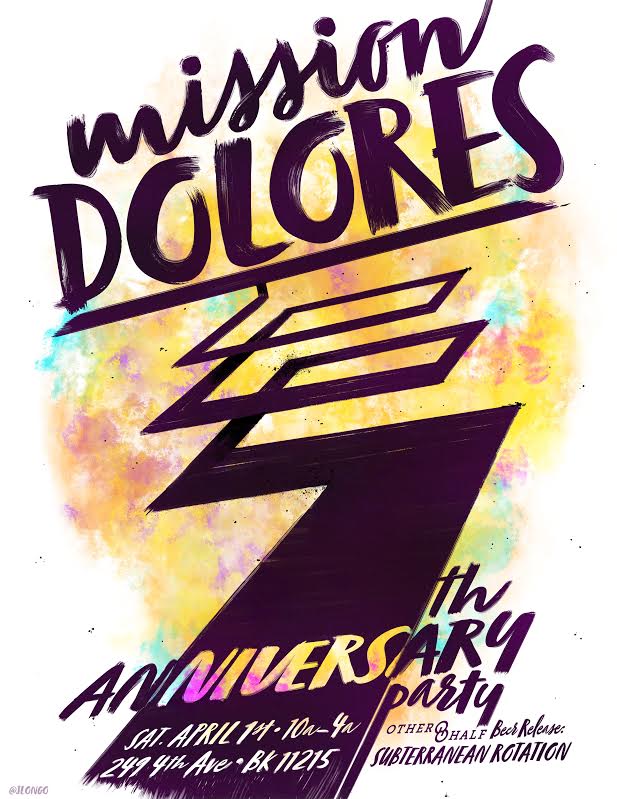 Saturday, April 1
It feels like many moons ago that we wrote up Sycamore's Saturday Art at the Bar series when it first started back in December, and now that it's headed into its final month it seems appropriate to mention it again. This week's installation is a watercolor workshop, which means that from 2-4pm attendees will receive instruction on basic techniques and then have the opportunity to create their own paintings. A $40 ticket covers all the supplies you'll need, plus a drink from the bar. Looking to drink with no pressure to churn out a masterpiece? Park Slope's Mission Dolores is celebrating its 7th anniversary with an all-day party, from 10am-4am, featuring all kinds of beer, including an exclusive new release from Other Half Brewery.
---
Sunday, April 2
On Sunday, head over to the spring edition of Schwick's Brooklyn Makers Market to support local artisans and browse some of the best art, jewelry, crafts, housewares and food in the borough from noon-7pm. This year, the fair– which will be open on Saturday too– is offering a series of inexpensive, hour-long DIY classes that will have you making pie, jewelry, homemade face scrubs, and more for around $15 a pop if you reserve a slot in advance.
---
Monday, April 3
Anyone else out there been trying to commit to giving The Artist's Way, the seminal self-help book that countless creatives credit with their success, a real college try for actual decades at this point? Ugh, maybe it's just me who is perpetually unable to make "morning pages" a consistent habit, but in any case I am intrigued by the concept of this Monday night workshop at Artist Loft in Bushwick that is designed to facilitate and support the book's main exercises and themes (it says right in the fine print that it's especially helpful if you are a procrastinator or need accountability so, yeah, that's me). Although the current twelve-week session is well underway, you can sign up here for a $20 one-off drop-in class from 7-9pm. If you get hooked, the full course starts up again on June 5.  
---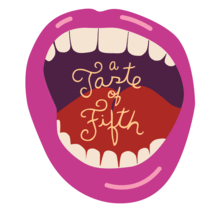 Tuesday, April 4
On Tuesday, make your dreams come true at The Grand Prospect Hall when the annual Taste of Fifth food and drink fest arrives with tastings from dozens of beloved Park/South Slope restos and bars, including Bricolage, Sky Ice, Freddy's Bar, Culture, and Gristmill, just to name a few. Make sure you eat a light lunch and come prepared to feast from 6:30-9:30pm–tickets are $60, but $20 of that will go directly to a local charity of your choosing.
---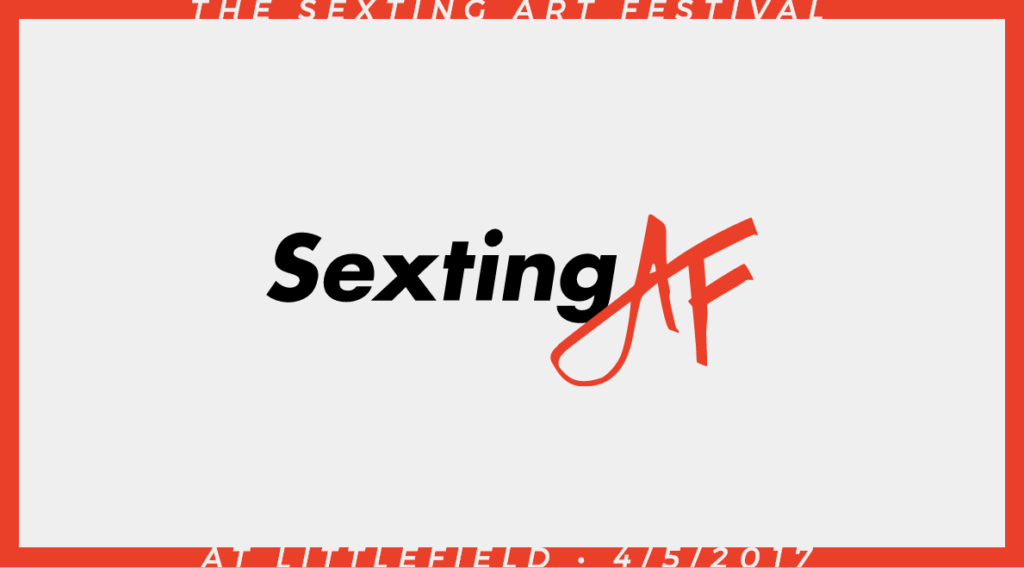 Wednesday, April 5
I must admit I've never thought of sexting as an art form, but leave it to a committee of media, arts, and tech professionals to recognize it as such and plan the first art festival dedicated to the art and science of modern flirting: Sexting AF. The festival, which is happening at Littlefield on Wednesday evening, is being billed as an immersive event featuring presentations by academics, artists, journalists, and psychologists followed by an exhibition of sexts from around the world and a set from DJ Pony. The three-hour event starts at 5pm and tickets are $25.
---