We're just a few days into June and the summer cultural calendar is well underway, with Celebrate! Brooklyn and Summerstage kicking off their 2019 seasons tonight, the new season of Luther already begun, Shakespeare in the Park chugging full steam ahead, and Gary Shteyngart and Elizabeth Gilbert doing live readings this very evening. As is the case every month, but particularly in the spring and summer, June presents a veritable smorgasbord of opportunities to experience art, film, literature, music, comedy, and more, whether it's consumed in person or from the comfort of your own couch. Here's a small sampling of the diverse cultural offerings that we have to choose from over the course of the next month, the ones that just happened to catch my eye.  Enrichment, enlightenment, and simple, straight up fun awaits—let's do this, guys!
1. Fairview, June 2- July 28
Fresh off last year's sold-out run at Soho Rep (which was extended three times), Jackie Sibblies Drury's Fairview, a play that unflinchingly examines race and privilege, opens a new production at Theatre for a New Audience this month, and it sounds like a must-see. Ben Brantley called the play "dazzling and ruthless," and other critics have used phrases like "productively uncomfortable" to describe it. It even beat out Tony Award darling What the Constitution Means to Me to win the 2019 Pulitzer Prize for Drama. The show runs through July 28.
2. Outdoor concerts, all month long
One of the best things about summer, in my humble opinion, is outdoor concerts. Maybe the H.O.R.D.E. tour and Lollapalooza factored a little too much into my high school years, but there's something about drinking a beer on a blanket on the grass while watching the sun fade into a magenta sky that always takes me right back to teenagedom, and it makes the live music experience so much more palatable than being crammed into a hot, uncomfortable venue. The convenience of Celebrate! Brooklyn, which opens its 2019 season at the Prospect Park Bandshell tonight with a free Patti LaBelle concert, is tough to beat, and I'm planning to see The National and Courtney Barnett there next week too, but that's not the only place you can while away a pleasant June evening listening to great music. Check out the June lineups at  Summerstage in Central Park, Forest Hills Stadium, Pier 17, Industry City, and don't forget that the Metropolitan Opera's free Summer Recital Series will be in Brooklyn Bridge Park on June 12 and the New York Philharmonic is playing its annual free concert (with fireworks) in Prospect Park on June 14. We're rounded up all the summer shows to see here.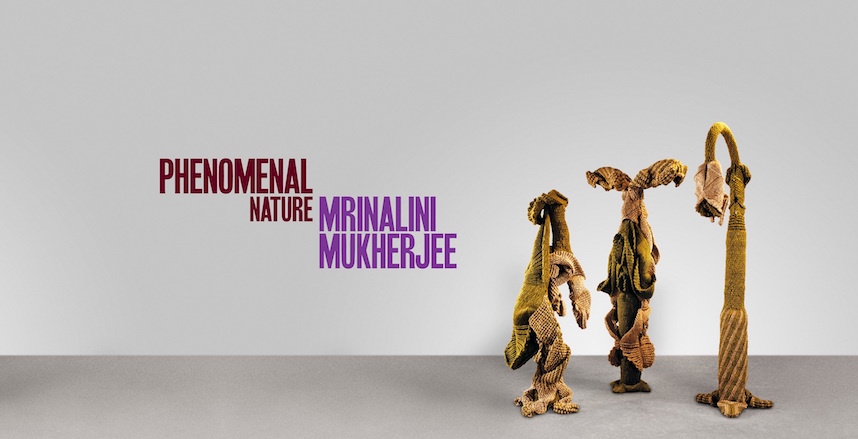 3. Phenomenal Nature, June 4
The first U.S. retrospective exhibition dedicated to Mrinalini Mukherjee opens on June 4 at the Met Breuer, and it will feature nearly 60 of the Indian sculptor's large-scale, dramatic works inspired by nature and made from fiber, ceramics, and bronze. Phenomenal Nature will run through September, and is a good opportunity to learn about a groundbreaking female artist whose oeuvre has not been as easily accessible to Americans until now.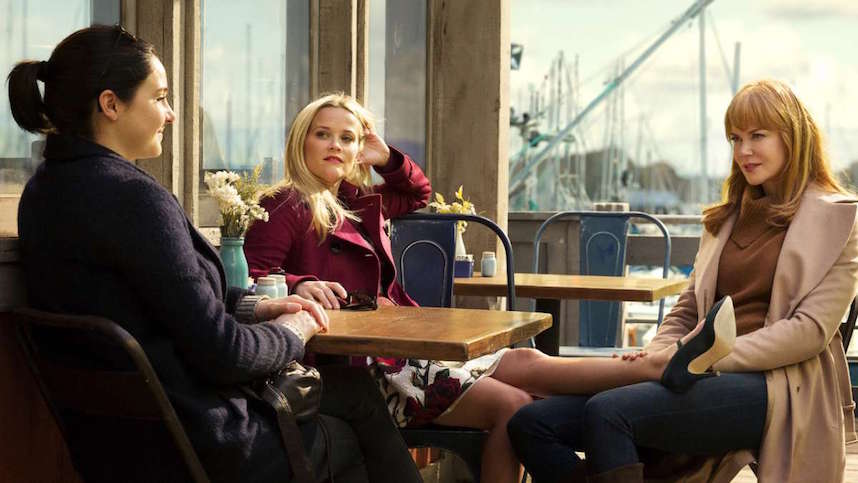 4. Big Little Lies, June 9
Despite my knee-jerk aversion (probably of the "doth protest too much" variety) towards things that feel a little too geared towards the 30-40 something white, female "it's wine o'clock" set, I couldn't help but get sucked into HBO's Big Little Lies last year. Based on the Internet, I'm clearly not alone in being curious as to what Season 2, which premieres on June 9 with the teensy little addition of Meryl Streep(!), has in store for the ladies of Monterey.
5. Leaving the Witness, June 12
I'm not generally a big memoir reader, but I'll always make an exception for stories about people who have left cults or other insular, extremist religious groups and have to learn how to navigate life on the outside, a topic I find endlessly fascinating. Leaving the Witness: Exiting a Religion and Finding Life, a new book out this month about one woman's journey from the notoriously secretive and esoteric Jehova's Witness community to a new life in New York City, naturally got my attention. The author, Amber Scorah, will appear in conversation with Lisa Brennan-Jobs (Small Fry) at Greenlight Bookstore in Fort Greene on June 12.
6. BAMcinemaFest, June 12-22
BAMcinemaFest, BAM's annual festival celebrating the work of innovative, uncompromising filmmakers who have made a splash at festivals around the country and all over the world, is back this month with an intriguing lineup of titles and appearances by the directors, writers, casts and crews behind them. The opening night screening of The Farewell, starring Awkwafina, is already sold out, but there are still tickets available for June 17th's Give Me Liberty, about an action-packed day in the life of a medical transport driver in Milwaukee, as well as many other intriguing screenings, like a chronicle of the Eugene Mirman Comedy Festival and Brooklyn's comedy scene, It Started as a Joke, on June 20.
7. Plus One June 14
If you loved Hulu's breakout hit show PEN15, the super cringey dramedy starring Maya Erskine and Anna Konkle as seventh-grade versions of themselves in 2000, you'll want to take note of Plus One, a new indie rom-com that premiered at the Tribeca Film Festival earlier this spring. It stars Erskine as a woman nearing 30 who makes a vow with her friend Ben that they'll attend all weddings as each other's date for the summer, and it opens on June 14. A little extra incentive: Ben is played by Jack Quaid, son of Meg Ryan, who will forever be Sally Albright to me, and has therefore bestowed upon this film all the rom-com cred it needs, sight unseen.
8. Mermaid Parade, June 22
In all my years living in NYC, I've only been to the Mermaid Parade at Coney Island once, and I consider it a personal failure. Anyone who knows me will tell you that I love costumes more than your average person out of elementary school, and I also love homegrown, slightly kooky creative traditions that haven't been corrupted by corporate BS, and this event is kind of the zenith of both. Maybe someday you'll be able to order your pre-fab Mermaid Parade costume on Amazon, but for now it's thankfully just a bunch of very committed weirdos who have a dazzling silver, aquamarine, sea kelp vision that they want to live out loud for all to see for one summer afternoon every June. It's the best, guys, I mean it.
9. Lonely Island + Los Espookys, June 22 + 29
Two rare and exciting comedy shows are coming to Brooklyn this month, and I'd grab tickets to both now because they have a high sell-out potential. First, secret heartthrob Andy Samberg and the rest of The Lonely Island, who will forever be in my good graces if only for their addition of this masterpiece to the mid-aught zeitgeist, will make a stop of their first major tour at Kings Theatre on June 22. Next, Fred Armisen makes an East Coast appearance on June 29 at Murmrr along with Ana Fabrega and Julio Torres, his co-stars in Los Espookys, a new HBO Spanish-language comedy series premiering this month.
10. WorldPride, all month long
I've left one of the most spectacular cultural experiences happening in June for last, and that's WorldPride, which is in New York for the first time ever and coincides this year with the 50th anniversary of the Stonewall Uprising. There are countless events associated with Pride going on all over the city, and I'd never be able to mention them all here, but two that are definitely worth noting are Brooklyn Pride Day on June 8 and the WorldPride Opening Ceremony happening at the Barclays Center on June 26. The benefit concert will feature performances and appearances by Whoopi Goldberg, Cyndi Lauper, Chaka Khan, Daya, Ciara, Billy Porter, and Todrick Hall, and there are still tickets available.