As autumn creeps in and the weather cools, we'll be back inside even more than usual. But the good news is that fall is traditionally a treasure trove for new book releases, and this autumn doesn't disappoint. With installments from award-winning and debut authors alike, this season's releases offer a little something for everyone. Browse for books that tackle political conspiracy, race in America, neural experiments on mice, gender roles, and the joys of food. Take a break from the screen and queue up these awesome books through your favorite bookstore, or online through Bookshop, where your purchases benefit indie booksellers (and Brooklyn Based when you shop from our list!).
Transcendent Kingdom, Yaa Gyasi (Sept. 1)
Following up from her bestseller, Homegoing, Gyasi's second novel promises to be just as compelling, yet entirely different. The story follows Gifty, a neuroscience PhD student who explores her life's loss through scientific exploration using mice to test addiction and depression neural pathways. Gifty's brother was a star athlete who died from a drug addiction that stemmed from pain medication after an injury, while her mother lays suicidal in bed at Gifty's apartment. Still, science can't answer everything, especially when it comes to emotions. Gifty considers the lingering bits of evangelical faith from her childhood as she grapples with her religious mother's depression and the scientific ability to cure the brain.
Red Pill, Hari Kunzru (Sept. 1)
Kunzru is a long-time favorite for many readers. In his latest novel, Red Pill, an unnamed narrator is living on a three-month writing fellowship in Germany. When he doubts the concept of his writing, he procrastinates and becomes obsessed with a cop show called "Blue Lives." The narrator's mindset goes off the charts after he meets the show's racist creator who the narrator believes is communicating a political message through the program. Kunzru enraptures as he takes us down a bizarre rabbit hole of conspiracy and political polarity that resembles our own world.
Daddy, Emma Cline (Sept. 3)
After her tremendous breakout novel, The Girls, Cline serves up a collection of stories for her sophomore book. An enviable prose stylist, Cline's stories thrive in their execution as well as their poignancy. As in The Girls, Los Angeles has a strong presence in many stories (one title even bears the city's name), but the dominating theme is the father figure, the daddy of the collection's name. Here, Cline's ability to quietly interrogate complicated relationships shines.
The Black Romantic Revolution: Abolitionist Poets at the End of Slavery, Matt Sandler (Sept. 7)
This is the first book by Sandler, and it's a unique one. As Program Director of American Studies in the Center for the Study of Ethnicity and Race at Columbia University, Sandler has assembled a book featuring Black voices from pre-emancipation America. These poets were both free and enslaved and the book centers on their advocacy on emancipation, and their vision about what post-slavery America might be, prophesies that are still felt today.
What are you Going Through, Sigrid Nunez (Sept. 8)
Nunez follows up her book The Friend, which won a National Book Award, with a new novel about life and death. An unnamed protagonist is summoned to help a friend with an unusual, dark request. In this task, the narrator considers the events in her life and the encounters that stick out. Despite the heavy nature of the premise, Nunez's prose is funny, spare, and delightful. In a novel about living and dying, Nunez writes an emotional and loving book.
 Just Us: An American Conversation, Claudia Rankine (Sept. 8)
I can't think of a more poetic, wise voice when it comes to Black life in America. Rankine writes with power and beauty. In her latest installment, Just Us, Rankine's collection is a rare mix of poems, essays, and scholarly anecdotes to provide a thorough exploration of whiteness. While serious in concept, Rankine's is a funny, intelligent voice that will surely captivate readers while challenging with thoughtful ideas and questions.
The Cold Millions, Jess Walter (Oct. 6)
The latest from Walter is a rip-roaring adventure novel featuring two brothers in the early 20th century, set against the 1909-1910 free speech riots in Spokane, Washington. After his mother dies, 16-year-old Rye leaves Montana to join his 23-year-old brother, Gig, in Washington. The orphaned, train-hopping hobo brothers find themselves in the throes of a cast of vibrant characters like the suffragette and union organizer Elizabeth Gurley Flynn (one of many real characters in the book) and vaudeville performer Ursula, a singer who uses a cougar in her act. Walters' latest looks like a thrilling ride that also integrates American history.
The Man Who Ate Too Much: The Life of James Beard, John Birdsall (Oct. 6)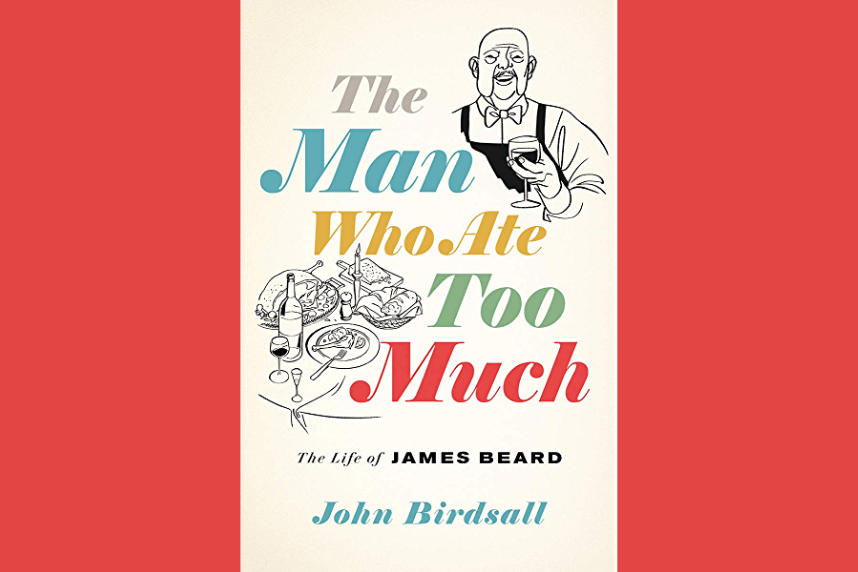 From accomplished food writer John Birdsall, a new biography of the legendary culinary figure James Beard hits the shelves as a little pre-Thanksgiving inspiration. The fascinating persona of Beard, who lived most of his life sexually closeted for fear of alienating the public, had a vibrant, large demeanor derived from his theatrical training, and a bold presence at six feet three inches tall. The man who made the first gourmet hamburger championed farm-to-table cooking before it was a thing. Given Birdsall's love of food, this book promises to be a delicious culinary tour de force.
Memorial, Bryan Washington (Oct. 27)
Washington follows up his award-winning short story collection with this funny, endearing debut novel. In Memorial, the story follows a couple, Ben and Mike, who live together in Houston, Texas. Their relationship is already rocky when Mike's father, Eiju, falls terminally ill back in Osaka, and at the same time Mike's mother, Mitsuko, shows up looking to stay at the house. The novel follows Ben and Mitsuko in Houston and all the not-quite in-law awkwardness that entails. The second section focuses on Mike in Osaka as he spends time with his complicated, dying father. A book that features food, love, and family, Washington's novel looks like a winner.
To Be a Man, Nicole Krauss (Nov. 3)
Krauss is a well-established novelist, but her latest book, To Be A Man, is her first story collection. Inside, 10 stories span the world from Switzerland to Japan to South America to New York City and beyond. The stories question both manhood and womanhood while charting the phases of life, covering newborn babies through elderly parents. With Krauss' beautiful style and lovely storytelling skills, this is sure to be a wonderful read.