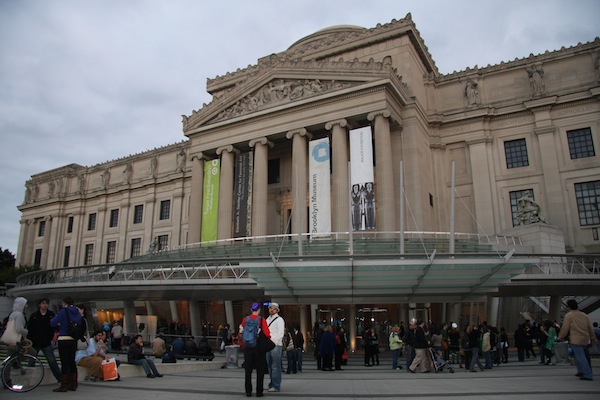 Your time to explore the Brooklyn Museum isn't limited to working and weekend hours. The Brooklyn Museum is open every Thursday evening until 10 p.m. and there are nearly a dozen reasons in the month of April alone to experience the museum after hours.
Each week, you're invited to join the curators for an engaging series of innovative and edgy  programs for the culturally curious–many of them by Brooklyn-based artists, writers and performers. This month's lineup includes free gallery tours and fascinating lectures with scholars and pop culture icons, concerts, and film screenings. Subscribe to Thursdays @ 7 updates via RSS, sign up for the email list, or click here for the full schedule of Thursdays @ 7 events.
Next on the calendar:
A discussion on the intersection of urban planning, real-estate development, and newly formed bohemian and queer communities in early twentieth-century Greenwich Village titled "Greenwich Village in Transition: Emergent Communities, Urban Planning, and Djuna Barnes," with Thomas Heise, Associate Professor of American Literature at McGill University, April 5, 2012 at 7pm.