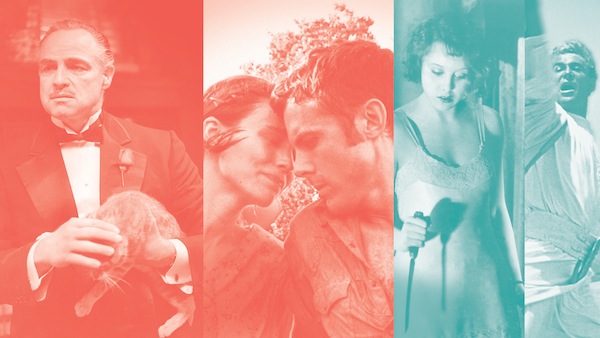 This summer, a movie palace is reborn! You might be familiar with the BAM Harvey Theater, the beautiful sandblasted ruin that has seen the likes of Cate Blanchett, Patrick Stewart, Ian McKellan, Kevin Spacey, and hundreds of others roam its stage. Once a majestic movie palace, it will once again be a big-screen destination starting June 19 with state-of-the-art digital projection and sound, the brand-new Steinberg Screen, and over 700 seats.
This makes the BAM Harvey Theater the largest and most atmospheric movie venue in Brooklyn. And all summer long BAMcinématek will offer film programs that showcase the grandeur of this new venue. The line-up kicks off with the fifth annual BAMcinemaFest —"the city's best independent film showcase" (The New Yorker)—featuring 25 New York premieres of narrative features and documentaries culled from Cannes, Sundance, and other festivals, Q&As with cast and filmmakers, live music, and more.
Starting June 29, the Harvey takes a dive into the past with The Hitchcock 9, a monumental series presenting all of the Master of Suspense's silent films, newly restored with footage that has not been seen in decades and live music.
And throughout July, experience some of the greatest and grandest Hollywood spectacles ever made in the series Big Screen Epics, which features digital restorations of 2001, Lawrence of Arabia, and a double feature of The Godfather, and The Godfather Part II.
You can win a pair of tickets to a film of your choice at Steinberg Screen this summer (save for the opening and closing nights of BAMcinemafest). Just email us your pick by this Monday, June 10. We'll announce the three lucky winners that afternoon.