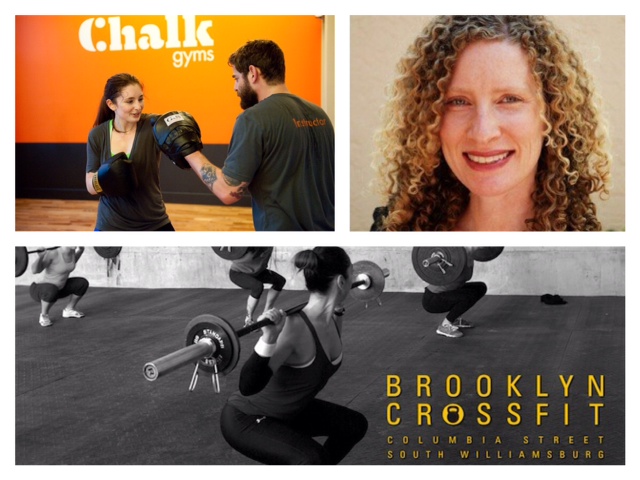 It's January 3rd. Do you know where you're going to get in shape yet? If not, here are three great places and people who will help you become healthy and fit in the new year.


Brooklyn CrossFit: Columbia Street and South Williamsburg, free intro class at either location
The biggest fitness trend of 2013, high intensity interval training, is showing no signs of fading, and Brooklyn CrossFit has this style of workout down pat. The owners of the successful Brooklyn CrossFit: Columbia Street have expanded their empire to a new, larger location on the Williamsburg waterfront called Brooklyn CrossFit: South Williamsburg. Inside this nearly 2,000-square-foot space, you can work out with a personal trainer or take group or foundations classes limited to just 12 "athletes," their very positive term for members who practice a high intensity, yet scalable fitness regimen that includes Olympic weightlifting, endurance, gymnastics, and calisthenics. (Think exercises like squats, pull-ups with gymnastic rings, and rowing, all tailored to your experience level.) The friendly workout environment at both Brooklyn CrossFit locations is designed to keep you motivated, as you learn a new "Workout of the Day" with coaches who foster community among your fellow athletes and overall health and fitness. Classes are available at multiple package levels and discounts are available for civil servants, military personnel, couples and athletes who purchase an extended time package; you can even test out Brooklyn CrossFit with a free intro class. Check out the site to learn more about the CrossFit method, see sample exercises and Instagram photos, and to sign up for classes today.


Jennifer Schonborn, Certified Holistic Nutrition Counselor, free consultation and free counseling session 
Each January you probably find yourself making resolutions to lose weight, eat better, exercise more, or generally get your life in greater balance. Then a few months pass, and nothing changes. Why? Because it's hard to get thinner or healthier unless you have a plan and someone who will encourage you stick to it. To ensure you stay on track, certified holistic nutrition counselor Jennifer Schonborn can help. Her approach is to look at all areas of your life to help you make small, slow changes that encourage steady weight loss and overall better health. Get started with a free, one-hour consultation, and if you sign on for her six-month program after the consultation, you'll get a free counseling session when you mention Brooklyn Based (a $125 value). Explore her site, read her clients' success stories, then get in touch here.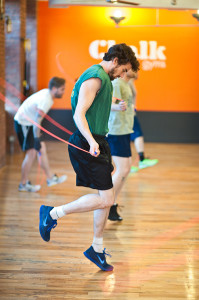 Chalk Gyms, join now, get the rest of January for free
If you've ever avoided the gym out of fear of grunty weightlifter cliques or super yogis who can bend themselves into pretzels in the time it takes you to touch your toes, you'll find sweaty refuge at Chalk in Williamsburg. Owner Michael Losardo has created a welcoming workout haven full of the newest and best cardio and weight equipment, in a lofty space lined with windows, so even if it's too cold to exercise outdoors, with a Chalk membership you'll at least see sunlight while toiling on the treadmill. The class schedule is packed with favorites like pilates, kickboxing, spinning and an ultra-challenging indoor-outdoor urban bootcamp called GRiT. There are also lots of yoga classes, including Me & My Baby yoga, and a family bootcamp (Chalk's YouTube channel has interviews with instructors and more). This is a gym you can actually afford with amenities like spotless locker rooms and towel service. Losardo believes that you're much more likely to keep coming to the gym if you have a workout partner, so you don't have to be married or related, or even live together to enjoy their sweet two-person monthly rates–you just have to sign up together. And if you consider the gym a solitary endeavor don't fret–the individual rates are some of the best around for all that you get at Chalk. Right now, BB readers get the rest of January for free when you sign up for a year membership and mention that you read about Chalk on BB. For workout tips and more, like Chalk on Facebook, follow on Instagram and Twitter, and check out their sweat-ready Spotify playlists.