It's hard to steer clear of the V-word this week, so we're going to embrace the fact that it's happening, and that it inspires a slate of fun events regardless of your relationship status. We rounded up 10 heart-y outings, like a deluxe girls' day out and tonight's speed dating to the songs of the Smiths, because making a love connection while listening to "Heaven Knows I'm Miserable Now" is priceless.

This week also provides a built-in excuse to treat yourself to as much chocolate as you want. Three years ago we sampled our way through all of Brooklyn's chocolatiers if you need some sweet ideas.

And if you just want to avoid all the sweetheart stuff, you could skip town and take advantage of all the snow that's made this a great ski season. Snowboard depot Homage Brooklyn arranges day trips to nearby mountains for beginners and pros, and has space available on a few this weekend.

Just think, a week from now, the city will be crooning over craft beers during NYC beer week and placing bets on Oscar winners. Here are seven things to pencil in till then, from a $30 bottomless brunch to a new show to binge-watch for free.

Thursday, Feb. 12: Whether you're a Simpsons fan or just curious about how the show has managed to stay relevant for so long, head to BAM this Thursday at 8pm to see Matt Groening, the award-winning creator of the cult show, speak about his unrivaled success. Entitled "Love, Hate & Comics: The Friendship That Would Not Die," Groening will wax nostalgic with longtime friend and fellow comic artist Lynda Barry, an associate professor of Interdisciplinary Creativity at the University of Wisconsin-Madison and creator of Ernie Pook's Comeek. Tickets, going for $35-$50, can be purchased here.


Friday, Feb. 13: The key to enjoying your life in New York City is going to as many free shows and events that you can muster–it's the only way to offset the massive drain on your bank account. And what better way to do this than seeing New Jersey's own working-class punk rock band Titus Andronicus for free(!) at Brooklyn Night Bazaar? You can peruse the many handmade crafts and items of interest for sale by a wide variety of merchants–everything from jewelry to records to old microscopes repurposed as lamps. Definitely pick up some snacks from Arancini Bros, Luke's Lobster, PokPok or BrisketTown while you shop. Get there early to guarantee entry, because you know there will be plenty of people trying to get in on this night of free entertainment after shelling out the big bucks for a dozen long-stem roses. Besides, you wouldn't want to miss the band Hard Nips, an all-girl band of transplants from Japan who have made Brooklyn their permanent home. Doors open at 7pm, free entry.–A.J.

Saturday, Feb. 14: Ever since the invention of date night, there has never been a romantic outing as popular as dinner and a movie. But because you have just a week to go until the Oscars, why not make tonight dinner and a movie marathon? Nearly all of this year's Oscar-nominated films are available on demand, and you can still see The Imitation Game and Birdman on the big screen. The former is a fascinating thriller about Alan Turing's role in ending World War II and the creation of the modern computer. As for Birdman, Emma Stone has never been as sharp (or gaunt), and director Alejandro Iñárritu has never created a film as funny or surreal.—N.D.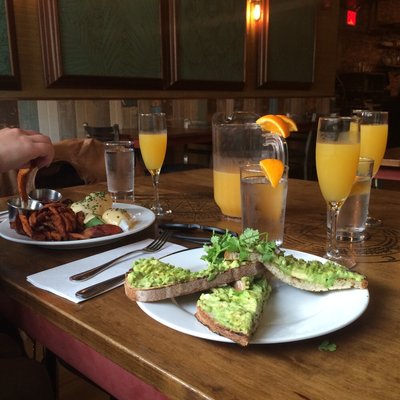 Sunday, Feb. 15: If you're still in the mood for romance the day after Valentine's, but feeling a little worse for wear, stop by Baby's All Right for some jazz and a little hair of the dog. Classic Album Sundays will be presenting Thelonious Monk's opus "Brilliant Corners" at 1:30pm. The 1957 album features some of Monk's most daring original compositions, most notably the boundary-pushing bop title track. Meanwhile Baby's will be offering its $30 Bottomless Brunch special, which includes all-you-can drink Bloody Marys, Mimosas, Screwdrivers, and Greyhounds, as well as your choice of one brunch item to soak up all that booze. Tickets are $8 in advance or $10 at the door.–L.H.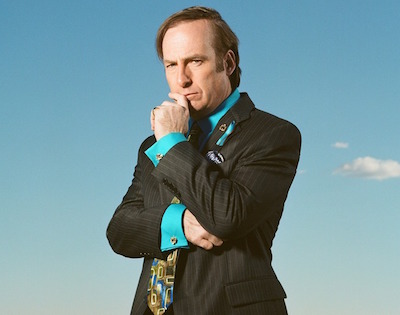 Monday, Feb. 16: Most television spinoffs turn out to be watered-down versions of the original, but AMC's Better Call Saul stands on its own two legs. The show, which tells the story of how Breaking Bad's scheming Saul Goodman (the fantastic Bob Odenkirk) wound up as legal counsel to meth kingpin Walter White, set cable ratings records when it premiered this week. In the original series, Saul's ambulance chasing amorality was often the comic counterweight to Walter's deepening immorality. Now, his extralegal machinations take center stage in a series that promises to be much more lighthearted than its source material. Tune in Monday at 10pm for the next episode, or get caught up for free online at AMC's website. No login needed!–L.H.
Tuesday, Feb. 17: Since Three's Brewing opened last year, it's become the awesome bar and event space it promised it would be, hosting an eclectic mix of DJs, jazz trios and bluegrass bands along with delicious food pop-ups. Mile End just ended their residency, but Rucola starts theirs on the 16th and will be serving snacks during the premiere party that the brewery is hosting for the digital release of The Widowers, a dark comedy about grief. While you're there, be sure to sip Three's many styles on draft, like their sour beer, and the Firestone Walker Pivo Pilsner.—N.D.
Wednesday, Feb. 18: While NY Restaurant Week kicks off in Manhattan (and at three lone restaurants in Brooklyn), Williamsburg is hosting its own super local week of prix-fixe menus at restaurants along Grand Street, with three-course dinners for $18-$30 and lunches for less. We highly recommend Le Barricou, a French bistro run by Joshua Boissey, who also owns Maison Premiere (and has a pretty great backstory). Dar is another solid spot if you're in the mood for Middle Eastern fare. There are 14 more restaurants to choose from here.–N.D.
Tips this week by Nicole Davis, Luke Hopping, Alexander Jordan, and Nikita Richardson.