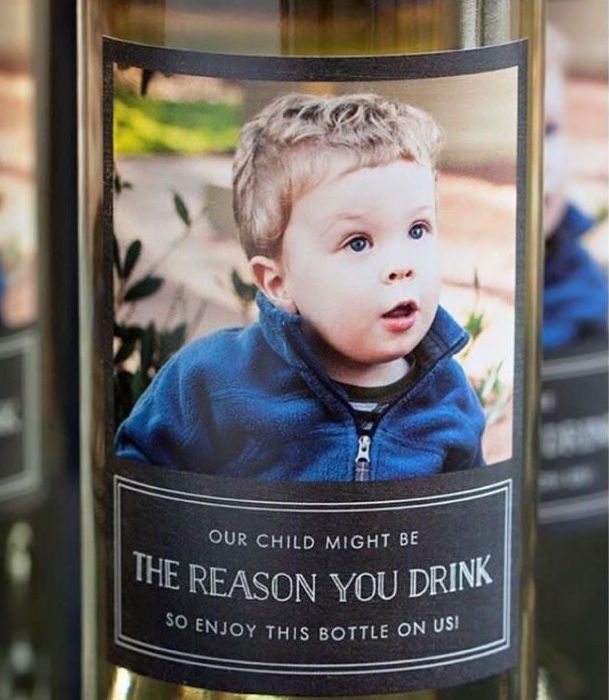 It's that time of the year, when those of us with school-age and not-yet-toddling kids rack our brains for the best gifts to give our children's teachers, nannies and regular sitters. Most will tell you they prefer an Amazon gift card or cold hard cash over any other token of appreciation. But sometimes you want to give something a little more personal and thoughtful to express your gratitude for taking such good care of your kids, or making school a place they will gladly leave the house for every morning. I got the following suggestions from a few preschool and elementary teachers and caregivers who divulged their favorite gifts over the years (I admit I skipped the older grades—once kids begin switching every class, you don't have to worry about gifting every teacher). You'll note, there is not a tin of cocoa or a candle among their picks.
One to Grow On
One teacher told us that her favorite gift was a container herb garden. Even if your child's teacher isn't a gardener or home cook, you can't go wrong with hardy aromatics like the rosemary and lavender in this compact box ($25) that will fit in the tiniest of windowsills. It sends a cute message, too, that you appreciate how well they're tending to your growing boy/girl. The Tasteful Garden will mail you the entire kit and let you choose from a number of herbs and containers. You can also skip the herb idea entirely and go with a cool succulent and gold planter ($20) from Sprout Home in Williamsburg.
Say Ahhhhhh
You're not the only one whose back is sore from carrying your baby around—your caregiver could use a good massage, too, and since she probably won't spring for one herself, giving a gift certificate to a spa will ensure that she carves out time for a deep rub. D'Mai Urban Spa in Park Slope has a particularly transformative atmosphere inside, but a Spa Finder card will allow them to book a massage therapist anywhere—even the city they may be visiting over the holidays.
Book of Wonder
You know how lucky you are to have a sitter with an M.F.A, because he can actually do cool crafting projects with your kids? Those art school types would appreciate an art book or monograph from a publisher like Rizzoli. One local pick: Red Hook artist Dustin Yellin's monograph, Heavy Water ($39), which came out earlier this year.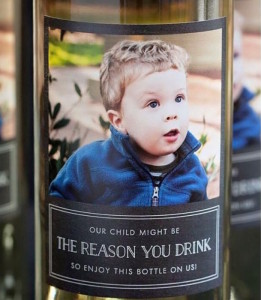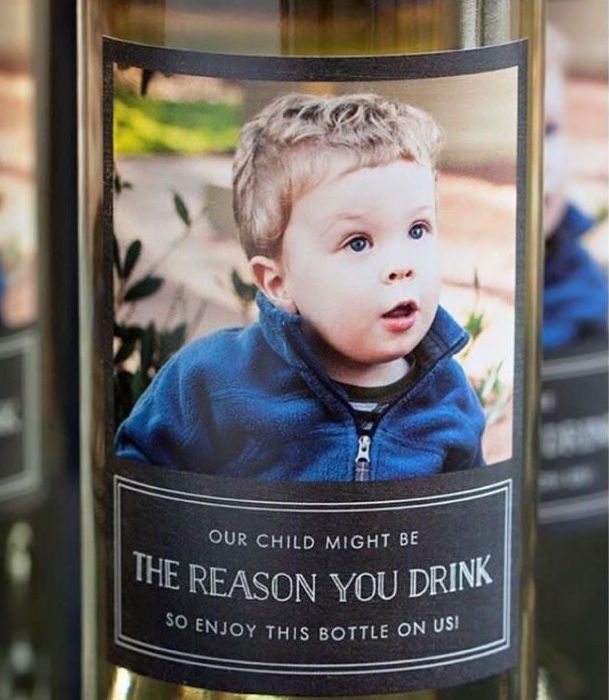 Happy Hour
Something about small kids really encourages adults to develop a wine habit. Instead of simply splurging on a good bottle for your teacher or sitter, go a baby step further and slap on this custom label, which is apparently a thing on Etsy. This is just one of the many designers you can send your child's photo to; you'll get back a sheet of four labels for $4 that you can print at home or a local printer.
My Name Is…
More than one teacher told us they loved a personalized gift, such as a keychain with their first initial or a bracelet with their kids' names on it. Go minimal with one of these Initial Bar Bracelets ($34) or get a gold star key chain ($16) engraved with their children's names.
On Your Feet
One teacher told us she loved the pashmina shawl a parent brought back from Italy one year. If that seems a little too 1990s for you, or you're afraid of buying an expensive accessory that might get shoved to the back of the closet, you could continue with the cozy theme and treat them to cashmere ($34) or Alpaca wool therapeutic socks ($19)–which looks a tad more practical than cashmere but has the added benefit of being more durable. Both will make padding around at home over winter break a lot more luxurious.
Open Book
A good teacher will leave a lasting impression on your kid, so why not repay the favor? If it's a book lover you're shopping for, a personalized "Library Of" embosser will allow your child's teacher to mark all of his/her books in the classroom library and at home. This one from Williams-Sonoma ($40) allows them to swap out plates and looks attractive enough to leave on top of their desk, instead of hidden in a drawer.