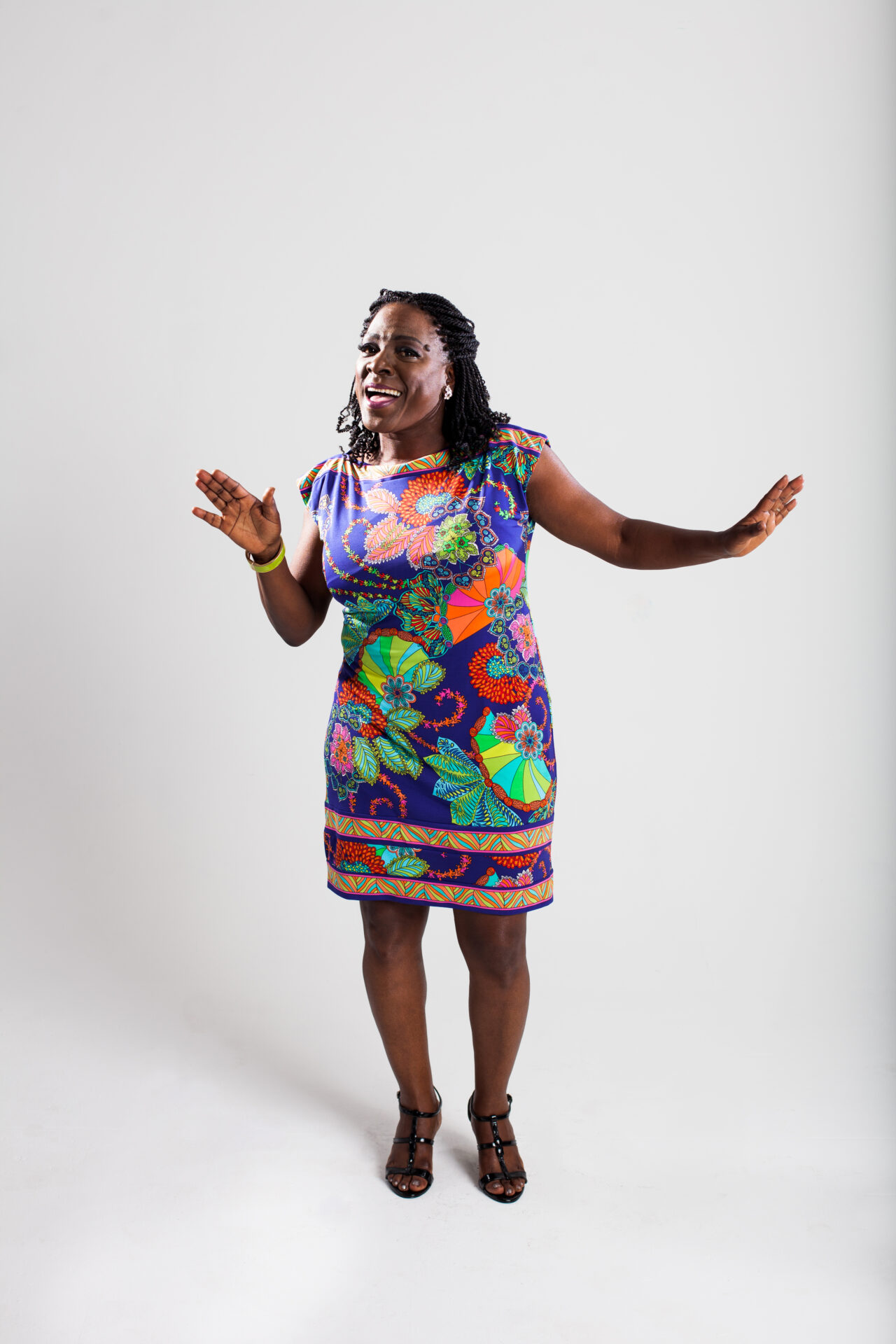 Another summer, another series of music festivals. Governors Ball at Randall's Island from June 3 to 5 is arguably the most high-profile festival in New York City this summer, featuring a bevy of top-tier acts including Kanye West, the Strokes, Beck, the Killers, HAIM, Father John Misty, and Courtney Barnett. The lure of the festival isn't just the sheer number of artists you can soak in over a couple of days–there's also the promise that you might get to witness a historic performance like Daft Punk's killer set at Coachella in 2006, or Jack White's turn at Bonnaroo in 2014.
At the same time, mega festivals have their downsides,which Brokelyn laid out neatly, and New York Times music critics Jon Pareles, Ben Ratliff, and Jon Caramanica explored in the article, "Why We're Not Making Plans for Coachella and Bonnaroo." They argue that the lineups at those festivals have become less exciting and theme-less; that's it's not about the music anymore; and that you can watch the action anyway online. (That article prompted a retort from music website Consequence of Sound on why these huge rock festivals still merit coverage.)
For me, there's one simple reason why I am unlikely to go to these mammoth events: money. For instance, a three-day admission to Governors Ball will cost you $305 (a single-day ticket is $105). That's not even counting the cost of the ferry service to shuttle you between Randall's Island and Manhattan. Add what you're going to blow on food and bottled water, and by the end of the weekend, you're likely to run up a pretty big tab.
Even if you're shut out of Governors Ball, rejoice in the fact that there are very cool music events happening all summer long in New York City that are less expensive (and in many cases free), probably not as crowded, and transportation-friendly. To prove the point, let's create an alternative essential summer concert list–yes, some of them are festivals, but on an entirely different scale–based on the price of tickets to Governor's Ball.
---
Here's what you can get for about $305, the equivalent of a three-day pass to Governors Ball:
Northside Festival
June 9-12
Venues throughout Brooklyn
Music badge: $85, single show tickets are also available
The Northside Festival returns with a stellar lineup (approximately 400 bands) that includes Kacey Musgraves, Conor Oberst, Wolf Parade, Weyes Blood, Frankie Cosmos performing Liz Phair's Exile in Guyville, and Brian Wilson reliving the Beach Boys' classic Pet Sounds, which turns 50 this year.
The Jayhawks
June 14
Music Hall of Williamsburg, Brooklyn
$35
The Minnesota alt-country veterans return with their latest record, Paging Mr. Proust, which has received some acclaim.
Florence + the Machine (w/Grimes)
June 15
Barclays Center, Brooklyn
$50
The British pop songstress visits Brooklyn for two nights (the June 15 date has most the cheap seats available), with Grimes opening for her on this tour.
Bob Dylan and His Band
July 8
Forest Hills Stadium, Queens
$65
The music icon has a new album, Fallen Angels, which comes free with a ticket purchase; plus, the great Mavis Staples will be opening for him.
Afropunk Fest
Aug. 27-28
Commodore Barry Park, Brooklyn
General admission weekend: $75
Man, this a good one. What has become a Brooklyn institution, Afropunk showcases the best in hip-hop, rock, R&B, and this year is no different. Did I mention the scheduled lineup includes Ice Cube, TV on the Radio, Janelle Monae, Tyler the Creator, George Clinton, Living Colour, Ceelo Green, Fishbone, Flying Lotus and many more? And yes, this is a festival but it's tightly themed, inexpensive and still about the music. File this under Reasons We Still Love Brooklyn.
---
Here's what you get for about $105, the equivalent of a single-day ticket at Governor's Ball:
Out in the Streets
July 16-17
Vander Ende-Onderdonk House
Ridgewood, Queens/Bushwick, Brooklyn
$38 for weekend pass
Thirty-eight dollars won't even get you a nosebleed seat at most major concert venues, but it's enough for you to check out Out in the Streets, a two-day event taking place at the Vander Ende-Onderdonk House in Ridgewood, featuring cool indie-rock acts such as Teen, Boytoy, Frankie Rose, and Bay Ridge's own So So Glos—about 20 bands in total.
Beth Orton
June 14
Le Poisson Rouge, Manhattan
$25
The acclaimed British singer-songwriter comes to town in support of her upcoming new album Kidsticks.
Pity Sex
June 10
The Bowery Ballroom, Manhattan
$15
I caught this band at Brooklyn Vegan's CMJ showcase back in 2013 in Williamsburg (the same venue where I discovered Courtney Barnett) and I was more than impressed by their driving yet melodic alt-rock, which harkens back to the 90s. The Michigan band will make a stop in the Big Apple again in support of their new album White Hot Moon.
Juliana Barwick
June 25
The Bowery Ballroom, Manhattan
$15
Known for her ethereal and atmospheric soundscapes and lovely voice that sounds like a choir, the Brooklyn-based musician is back with her a new record, Will.
Marissa Nadler
July 21
The Bowery Ballroom, Manhattan
$15
The mesmerizing songstress, whom we profiled back in 2014, has a new album coming out titled Strangers. Her Union Pool show on May 18 is sold out but don't worry—she'll be also be at the Bowery Ballroom on July 21.
---
Here are some free shows if you absolutely don't want to pay a thing:
BAM R&B Festival
June 2-Aug. 4
MetroTech Commons, Brooklyn
An outdoor lunchtime tradition in downtown Brooklyn, this year's BAM R&B Festival features a wide array of rhythm and blues acts along with artists from the world and jazz genres: Zapp, King Sunny Ade, The Hallelujah Train, Dee Dee Bridgewater, Zapp, and the Fat Afro Latin Jazz Cats are among the highlights.
Celebrate Brooklyn
June 8-Aug. 13
Prospect Park, Brooklyn
The ongoing summer performance series in Prospect Park kicks off June 8 with Sharon Jones and the Dap-tones. Other acts scheduled to perform include Josh Ritter, Violent Femmes, Alvvays, Angelique Kidjo, Digable Planets, Gregory Porter and Andra Day—plus screenings of Labyrinth (starring the late David Bowie) and Run Lola Run, and an appearance by the Philadelphia-based dance company Phildanco.
Summerstage
Various venues in Brooklyn
June 13-July 3
Brooklyn parks are rich with free performances this summer led by acts like Chairlift, Public Enemy, Blonde Redhead, hip-hop pioneer Grand Wizzard Theodore, Angie Stone, plus the Brooklyn Dance Festival and a screening of the Nina Simone documentary What Happened, Miss Simone?
4Knots Music Festival
July 9
South Street Seaport, Manhattan
Sponsored by the Village Voice, this year's installment of the all-day music event at the South Street Seaport will feature a pretty good lineup that includes Guided by Voices, the Strumbellas, Protomartyr and Car Seat Head Rest.
Lincoln Center Out of Doors
July 20-Aug. 7
Various sites around Lincoln Center, Manhattan
Lincoln Center offers up a very diverse music program that includes Patti Smith, Darlene Love, Eli 'Paperboy' Reed, the Mostly Mozart Festival, Ze Renato, and The Bells: A Daylong Celebration of Lou Reed.
---
Other shows that cost less than $100:

Wye Oak
June 21
Warsaw, Brooklyn
$22
Ray LaMontagne
June 22
Prospect Park, Brooklyn
$49.50
Quasi
June 25
Rough Trade NYC, Brooklyn
$15
Dolly Parton
June 25
Forest Hills Stadium, Queens
$65
Ziggy Marley
June 25
The Amphitheater at Coney Island, Brooklyn
$40.50
Pere Ubu
June 29
The Bowery Ballroom, Manhattan
$25
Paul Simon
July 1
Forest Hills Stadium, Queens
$74
Jane's Addiction and Dinosaur Jr.
July 15
Amphitheater at Coney Island, Brooklyn
$44.50
Chris Stapleton
July 23
Forest Hills Stadium, Queens
$45
case/lang/veirs
July 26
Prospect Park, Brooklyn
$39.50
Beirut
Aug. 2
Prospect Park, Brooklyn
$39.50
The Lumineers
Aug. 3
Prospect Park, Brooklyn
$39.50
Erykah Badu
Aug. 3
Amphitheater at Coney Island, Brooklyn
$45
The Go-Gos
Aug. 13
Central Park Summerstage, Manhattan
$50
Herbie Hancock
Aug. 11
Prospect Park, Brooklyn
$49.50
X
Aug. 13
Irving Plaza, Manhattan
$29.50
Lush
Sept. 14
Terminal 5, Manhattan
$35